Please visit our blog for the full story behind our plans for The Barefoot Bus for easy-access maternity care!
When I began midwifery school, my pie-in-the-sky dream was to have a mobile easy access clinic to provide prenatal care to low income and at-risk families. We have so many women who want and NEED quality midwifery care but face barriers such as transportation and accessibility to that care. I knew I needed to make the quality care a midwife provides accessible to the families that need it and deserve it!  
Through some beautiful and unbelievable serendipty, I found the amazing Jeff and Kelly Halldorson who live on a converted bus, traveling across the country as they learn and adventure with their unschooling teenagers. They were the perfect people to help us transform an old blood mobile into our dream, The Barefoot Bus.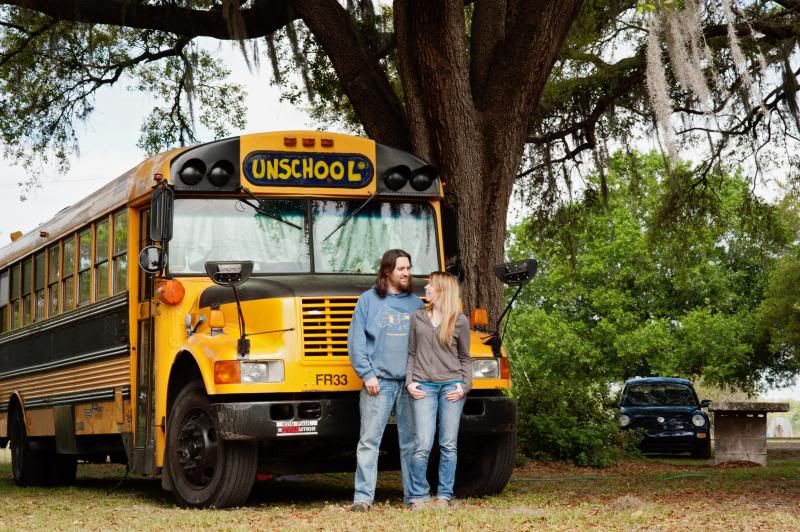 THE FRONT END OF THE BUS BEFORE: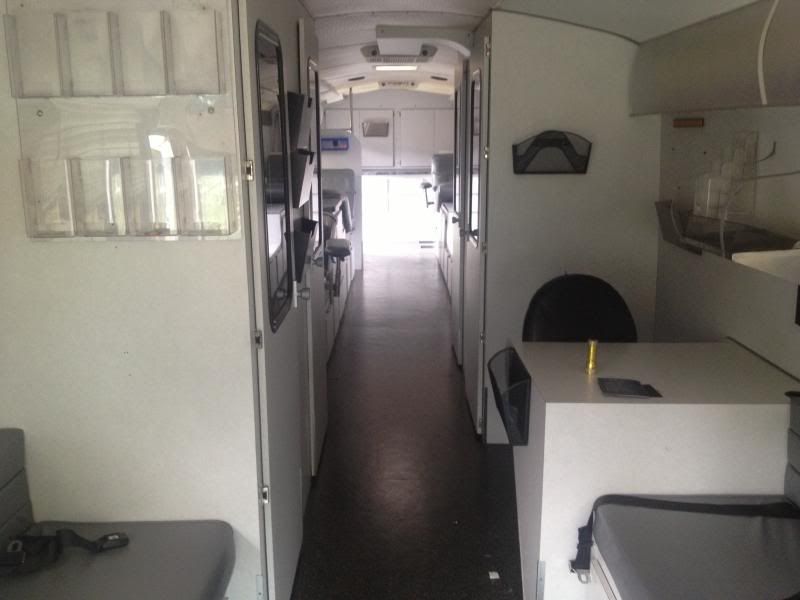 IN PROGRESS:
I am taking my exam in August to become a Certified Professional Midwife, and upon my passing will become a Florida Licensed Midwife. Once my licensure process is complete we will begin taking the bus out into the community 1-2 days per week to see women for prenatal visits. We are hoping to connect with our local Healthy Start Coalition, local churches, and public women's health services to make them aware of where the bus will be situated for visits each week and how they may go about referring people for care. Women will be able to access information on women's health, pregnancy, early childhood health, find assistance with applying for Medicaid if needed, and of course be seen for prenatal and/or postpartum care. No births will take place on the bus. We will continue to serve women who are good candidates for homebirth, but provide women who desire a hospital birth with excellent prenatal care and a doula to accompany them to the hospital. They would then see the on-call physician or nurse midwife at the hospital of their choice--the same way they might if they were to receive care at a public clinic or health department. 
In order to make such a large scale community project come to life we have to have supporters. We still have the final pull to make the bus operational. Normal maintence, the stocking of supplies, and the finishing touches.
Did you have the awesome care of a midwife during your pregnancy? A great outcome because of it? Help share that with another family! Help us reach hundreds of families and start the pendulum of birth care swing in the more positive direction. We have started this funding campaign with lots of awesome incentives for our supporters. Everything from funny bumper stickers, in-home massages, all the way to adding your company's logo to the bus to be seen all across Tampa Bay! Our funding goal is $10,000- with every bit of that going into the bus. We are setting our sights high, and hoping that you can help make this very important vision come to life. 
Even if you cannot donate, we appreciate you spreading the word about this project with your friends, family, colleagues, and clients! 
Feel free to contact us with any questions you have--we are all so excited to share our vision with you!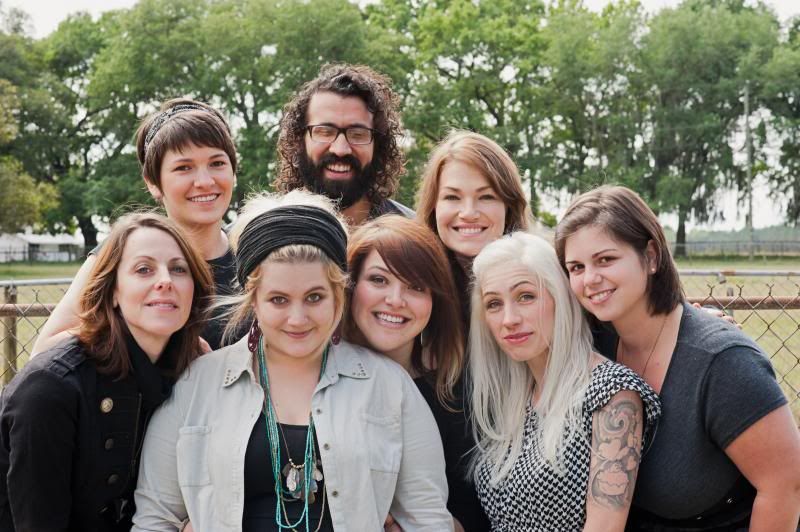 Love, 
Charlie Rae & The Barefoot Family