HISTORY
This is the most incredible fusion of cutting edge technology & tradional Performing Arts which can change the way we preceive plays and cinematic movies. Over 100 years ago Thomas Edison invented the first movie projector & Henry Dircks created the Peppers Ghost illusion.
100 years later we can utilize the latest 'micro screen' technology, the very same found on top of most electric shavers, but stretched across a stage which is invisible to audience members at a distance of 27 feet (9 meters).
By adding Ultra High Definition projectors, camera's, and a  multi-stream video server we can make holographic actors appear as REAL, 3 DIMENSIONAL, SOLID, live actors; which exhibit supernatural characterists
(flying, shrinking, invisible, morphing into surreal characters like a Centuar, etc).
These holographic actors can walk around (or through) solid objects like tables, sit on chairs, or open doors. Imagine a live actor playing the piano (Dave Seville) when the same Chipmonks seen in the movies scamper across the stage and climb up on his seat to start singing.
PROJECT
We are a start up company called Digital Theatrics; building a 7,800 Sq. Ft. prototype HOLOGRAPHIC Performing Arts center at Niagara Falls (1 of 7 Natural Wonders of the World).
Niagara Falls is an international, twin border, city; shared between the United States and Canadia. For over a century The Falls has been considered 'The Honeymoon Capital of the World' attracting over 12 million tourist annually (according to governmental traffic counters and surveys). This industry generates approximately $1.2 billion USD into the local ecomony.
Digital Theatrics has created a business plan based on hotel occupancy statistics, with a 35% entertainment market share, then adjusted for cross border repeat traffic patterns. This traffic pattern is caused by about 35,000 Canadian shoppers who cross the border every weekend to purchase commodities due to lower taxes. These transitional shoppers usually stay over night so they may bring more products home without having to pay duty.

By keeping our ticket prices competitive to other amusements on the American Side of Niagara Falls ($15-$18), and building  a 1,500 seat venue to accomidate maximum traction, we project $7.8 million in annual sales revnue.
Because tourism is a seasonal market, we will either increase or decrease the amount of daily shows with supply and demand. This will save operational costs.
MARKETING
-At first the news media will give us free advertising through press releases, which will be supplemented with purchasing commercials and live remotes on their radio stations.
-A full color brochure in 9 different languages will be distributed at hundreds of hotels and amusements in both countries at Niagara Falls.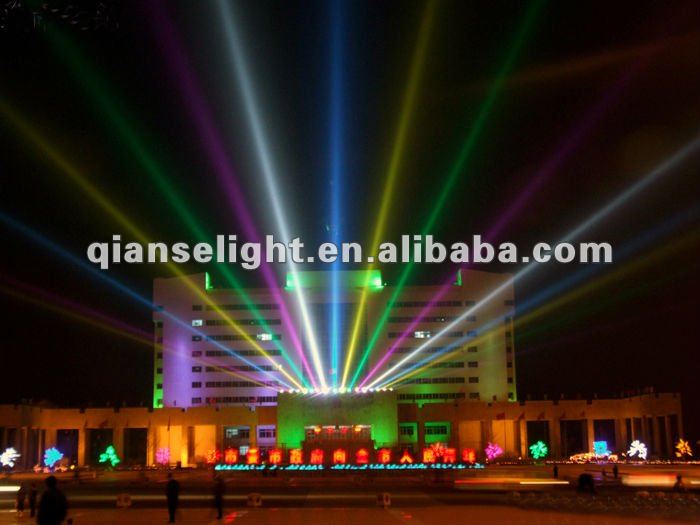 -Our signature trademark will be several searchlights fanned out, which change color as the spotlights change color on Niagara Falls during its nightly illumination.
LOCATION
              Holiday Inn                NIAGARA FALLS, USA
Digital Theatrics will partner with The Fallsview Holiday Inn to build a brand new venue in their parking lot. As this aerial view shows, the hotel is only 1 block from the State Park with good pedestrian traffic flow. Our signature lights will be clearly visible to tourist on both sides of the border.
FUNDING
COSTS:
Lease                         =$     200,000
Stage Equipment       =$ 1,020,000
Advertising                =$     280,000
House Build Out         =$   640,000
Sound                         =$    360,000
Searchlights               =$    450,000
Salaries                      =$     810,000
Ticket Machines         =$     35,000
Security, Fire, Etc      =$      55,000
Legal, Fees, Etc          =$     21,000
TOTAL                         =$  3,871,000
OVER RUN                   =$ 4,645,200
SEED ROUND: Although we would lke to secure all the funding needed to immediately start building; we are also practical, and realize that this is only a seed round.
Therefore, on a short fall, all proceeds will be used to license our business and create presentation materials for a professional second round. This would include attending the 2nd annual 'Global Crowdsource Conference', producing a website, creating an investor CD package, business cards, and necessary office equipment.
CONCLUSION
We beleive that this newest type of entertainment creates a disruptive catayast in Performing Arts that will attract a young people back to this industry. Once out prototype gains global brand acceptance, this technology will be implemented in all theatre venues.
Niagara Falls has always been associated with historic feats; from Bobby Leach going over the falls in a barrel, to NikWallenda tightrope walk from the USA to Canadia last year.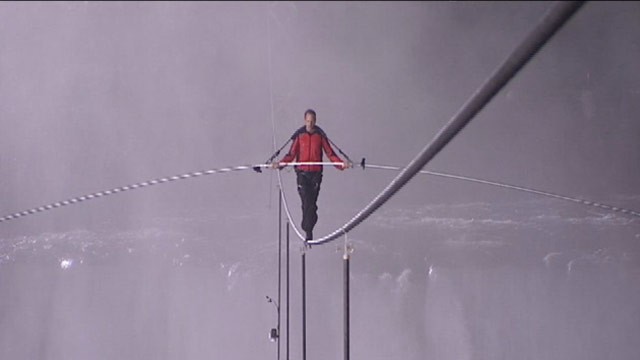 Now we are looking for VISIONARY BACKERS who would also like the opportunity of BECOMING PART OF HISTORY~!