STAY IN THE LOOP
For updates about this project after the August 5, 2012 deadline be sure to visit:
http://monicavirtueproductions.wordpress.com/
OR
PRESS
Local filmmaker tells Sam George's story - Liz Wismer, 104.7 Heart FM (July 13, 2012)

Filmmaker raising money to finish film about Sam George's struggle - Heather Wright, Sarnia & Lambton County This Week (July 3, 2012)
Forty Under Forty - Progress Section, Woodstock Sentinel Review (June 28, 2012)
A decade in the making - Tara Bowie, Woodstock Sentinel Review (June 18, 2012)
FOR IMMEDIATE RELEASE
Filmmaker behind Ipperwash crowdfunding campaign seeking major sponsors to put Sam George behind-the-scenes documentary across finish line
July 9, 2012
London, Ontario – A filmmaker from Woodstock, Ontario who has spent almost a decade of her life making a documentary on Sam George...
http://monicavirtueproductions.wordpress.com/2012/07/09/media-release-july-9-2012/

SAM'S FAMILY SAYS:
"Sam would have wanted people to better understand the reasons why Ipperwash happened and what he went through. He'd be proud of this film."
- Veronica George, wife of the late Maynard "Sam" George
"Who'd have thought when Monica asked Dad to start following him around that this is what she'd come up with!"
- Yvonne "Snooks" Storr, Sam's daughter
"Even though they aren't here anymore, this is another way to remember and learn from Dad and Uncle Dudley so that the same mistakes aren't repeated again."
- Tammy George-Jackson, Sam's daughter
THE IPPERWASH RECOMMENDATIONS
Up until the moment Sam George passed away from cancer in 2009, he pushed for the Ipperwash recommendations to be implemented. The 100 recommendations were written by the Honourable Sidney B. Linden, and they were released following a 22-month Inquiry into the shooting death of Sam's brother at Ipperwash Park. Sam truly believed the recommendations could help prevent violence in situations similar to the one in which his brother was killed.
Ontario Premier Dalton McGuinty says, "...We apologize for the events that led to the loss of life. We deeply regret the death of Dudley George. This report and the implementation of its recommendations will serve as a testament to his memory." (Premier Dalton McGuinty, May 31, 2007)
All 100 recommendations have now been posted in an easy-to-read format. They're even grouped according to responsibility - Provincial Government, Federal Government, Ontario Provincial Police, First Nations and Municipal Government.
Visit to read them now!

THE STORY
When First Nations protester Dudley George was shot in the dark by a police sniper at Ipperwash, a political firestorm was lit across Canada. As the mystery deepened into why riot police and a sniper team were deployed to deal with a small group of protesters, Dudley's family began pushing for answers. In the midst of a simmering anger by Indigenous people over land, a building sense of injustice over the shooting, and accusations that the police were returning fire, Dudley's brother Sam George filed a law suit against the Ontario Provincial Police and some powerful politicians.
Never vengeful or vindictive, Sam befriended journalists, educators, police officers and politicians in the hopes of clearing Dudley's name and getting answers into why he was shot. Sam spent years travelling across Canada, pushing for a Public Inquiry and painting his brother as a real human being full of laughter and feelings.
Ipperwash Park follows Sam as he experiences a deep fear over pushing his high-profile lawsuit through the court system. It sees him land the Public Inquiry he's fought so hard for, exposing the truth about what happened the night of the shooting. It watches him celebrate the release of the 100 Ipperwash recommendations and the return of the Park lands to his First Nations community, sees him receive the Order of Ontario, and bears witness to a new battle that nobody expected.
Sam George had a vision - he wanted there to be unity. He wanted to see people working together and overcoming their differences to make sure nobody else ever lost a family member in a fight over land.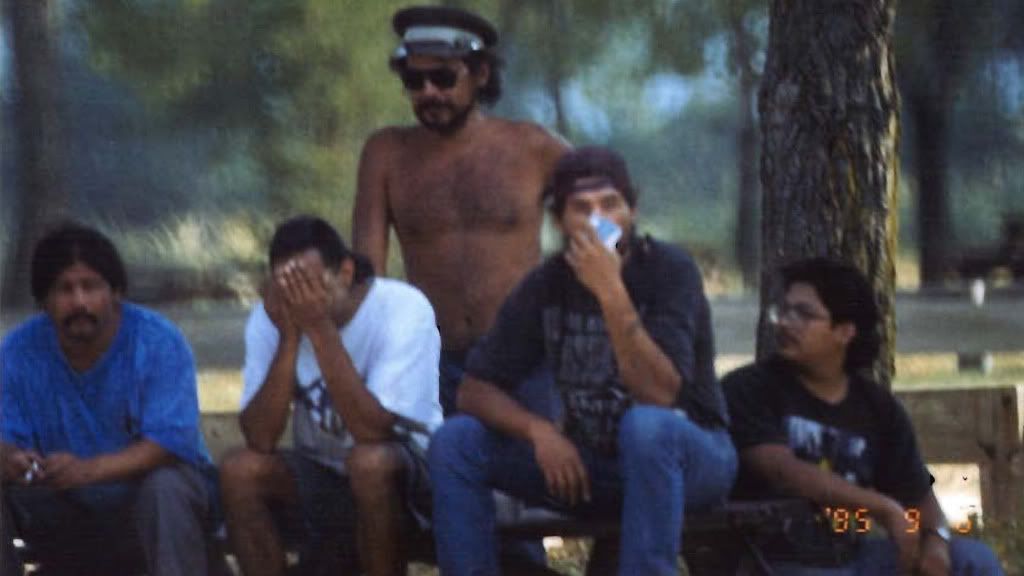 MESSAGE FROM THE DIRECTOR:
"I began filming this documentary in 2003 while Sam and his family were still pushing for a Public Inquiry into the shooting. Since then, I've sat through three years of an Inquiry, watched Sam battle for a year with pancreatic cancer, saw the Park lands returned to the First Nation, and witnessed Sam receive the Order of Ontario before he succumbed to his cancer at the age of 56. Almost 10 years after I began this film, the story continues to become more relevant with each passing day. I want YOU to be able to hear and see what I've seen! I want to finish this film! By helping fund this project, you will help make sure the story will continue to be heard, and that no other family will have to endure what they have endured. I think we can help make changes, and make a difference." ~ Monica Virtue, Director 
UPDATED: OUR SUPPORTERS
Please join with us in thanking our supporters who have contributed to the campaign so far. We couldn't do this without them!
WE'VE SWEETENED THE DEAL!
We've added new Perks for some of the donation levels. Click here to see the bonuses you'll get for backing this film!

THE PROJECT 
120 hours of interviews and raw footage
100's of audio recordings, photos and video released through the Ipperwash Inquiry 
2,000 hours of historical research
10 years in the making
This is one amazing documentary that is almost finished.
But we need your help!
WHAT WE NEED
We need completion funding to help finish the feature documentary.
The ultimate goal is to complete the film and enter Ipperwash Park into film festivals and secure a distributor.
We have set our IndieGoGo goal at $25,000.
WHERE'S THE MONEY GOING?
hiring a professional editor/VFX
paying for stock footage
colour correction
closed captioning
sound design
all other post-production costs 
NOTE: The producers of this film will not personally receive a dime of your funds - this campaign is to raise funds for remaining post-production costs only.
Any left over funds will be put towards marketing the film, such as creating an amazing multi-media Web site that can be used in schools as an educational tool.
Percentage of feature film completed: 75%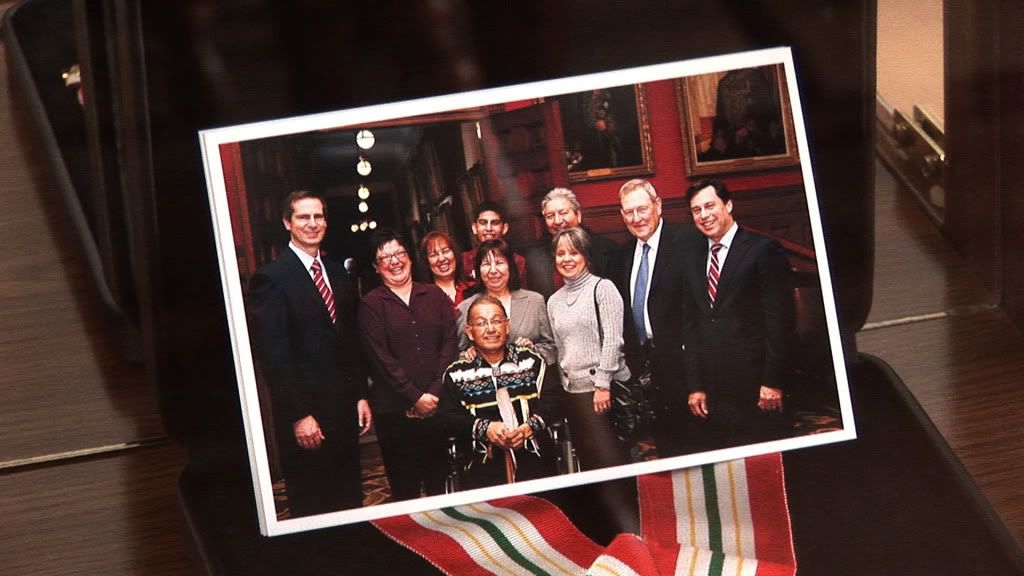 PROJECT HISTORY 
Development for the documentary 
Ipperwash Park
 began in 2002 while 
Monica Virtue
 was a student in Sheridan College's post-graduate 
Advanced Television & Film Program
. In 2003, the film received the green light to begin production as part of the school's "Incubator Program." The 
Ipperwash Inquiry
 began in 2004, and Monica continued filming after receiving a grant from the 
Ontario Arts Council
. In 2005, Sam George (brother of First Nations protester Anthony "Dudley" George) and his lawyer 
Murray Klippenstein
, asked Monica to create a second documentary on the history of the Park lands where the shooting occurred. Monica then spent the next seven years conducting 1,900 hours of historical research and filming many historical sequences for use in the documentary. She also continued filming for her first project, obtaining a final interview with Sam George before he passed away from cancer in 2009. In 2011, Monica spent a year unearthing hours of audio exhibits, photos and video released through the Ipperwash Inquiry.
GET ENGAGED