The Kings Whore The Anne Boleyn Story is a sponsored project of Fractured Atlas, a non-profit arts service organization. Contributions for the purposes of The Kings Whore The Anne Boleyn Story must be made payable to Fractured Atlas and are tax-deductible to the extent permitted by law.
**UPDATE 6/5: During our campaign, we received check donations totaling $725. After our campaign has ended, we have continued to receive donations directly at our Fractured Atlas site totaling $180. So the amount we raised is actually $905 higher than the total listed on the right!
If you'd like to contribute, it's not too late: https://www.fracturedatlas.org/site/fiscal/prof...
 About "The King's Whore"
We are thrilled to be embarking on the journey to bring history alive with our theatrical production of "The King's Whore: The Anne Boleyn Story." The play is both compelling and historically accurate, including chunks of actual letters and speeches from Miss Boleyn. It is a modern theatrical re-telling of Anne's story that examines the political, religious, and human conditions that allowed a 16th-century woman trapped in a man's world to change that world forever.
We have plans to give this sweeping story life with lavish and accurate period costumes, set in a high-quality off-off-broadway house (Walkerspace is officially booked!) under the AEA showcase code, and with skilled professional actors and top-notch direction.
Your contributions are what will make this project reach its full potential. We have already raised almost $15,000 in personal contributions, but need this additional $10,000 to finally bring this project to life.
********************************
"The actor is the athlete of the heart.
         -Antonin Artaud
The impressive feats of Olympic strength and skill are rivaled only by the arresting feats of the soul arising from the most daring acting. I am drawn to creating shared theatrical experiences that lead both audience and artists on a cathartic and ephemeral emotional journey together. Bravery, open-mindedness, and honesty from both parties are required to achieve this.
I choose to give breath and spirit to stories that profoundly move people, challenge deeply-entrenched stereotypes, and contextualize our modern day experience through an understanding of the past. Audiences are drawn to my vivacious energy and layered performances.
Illuminating the Anne Boleyn story for a modern audience was an obvious choice for someone so drawn to both the artistry of theatre and the machinations of politics. This immersive play shows how Anne moves passionately through a man's world, refusing to bow to the accepted female behavior of the time. In doing this, she alters the course of English history, and even more importantly, of Western religious history as a whole. I have done my job if the audience leaves finding history half as accessible, vital, and compelling as I do."
– Kate O'Phalen, Producer
********************************
Why Do You Need So Much Money?
The short reason is: producing theatre, especially in NYC, is very expensive! This is a very ambitious production that includes 10 actors and authentic Tudor costumes. We want to do this lavish period piece and beautiful story justice! These are just a few of our major expenses:
Theatre Rental: $15,000
Actor and Designer Stipends: $5,000
Period Costumes: $2,000
Rehearsal and Audition Space: $2,000
And much more!
Why This Play?
Anne Boleyn is a fascinating historical figure, as evidenced by the fact that we are still telling her story 500 years later. She was the first female commoner to ever be made a noble in her own right, and she rocked a nation by capturing the heart of a man who threw the Pope out of England for her.
Who will love this story besides Anne Boleyn aficionados?
Political aficionados will find the story of court politics shockingly similar to the issues of power and manipulation we deal with in the modern U.S.;
British expats and their American descendants will relish in an opportunity to process a crucial part of their cultural history onstage;
Feminists will love this depiction of one of the earliest women to challenge society's standards for acceptable female behavior;
But most importantly, the play is compelling, engaging, and human enough to hold the interest of all lovers of drama.
Our Team of Professionals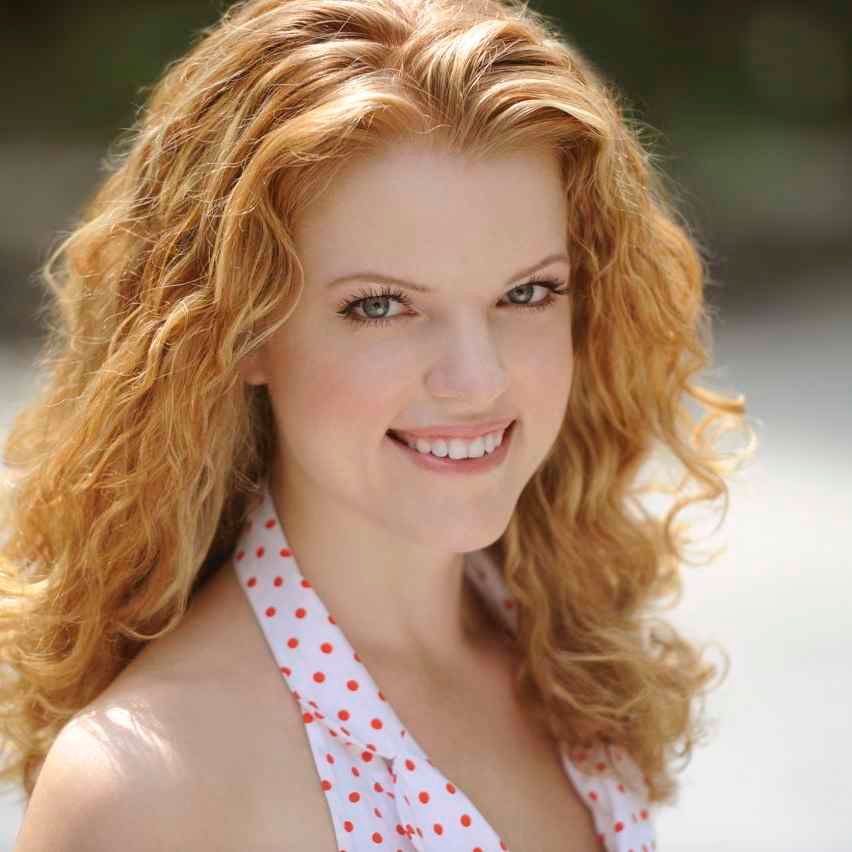 Kate O'Phalen (Actor/Producer) is a passionate theatre artist, who has already found much success as a professional actress and theatre blogger.
Graduating from Hofstra University with both a B.F.A. in Theatre Arts and a B.A. in Political Science, with minors in English and European Studies, Kate has a unique combination of artistic talent and passion for the machinations of history and politics.
Kate has had the honor of working at many professional theaters as an actor, including in a production of Christopher Durang's "Betty's Summer Vacation" at Bay Street Theatre last year that featured three Tony-nominated actors, one of Off-Broadway's busiest directors, and Mr. Durang himself in the rehearsal room.
Kate looks forward to repeating the success she found with her senior thesis production of Diana Son's "Stop Kiss," an artistically challenging and fulfilling piece that she both produced and starred in. She also looks forward to incorporating her strong social media presence into this production, utilizing both the facebook and twitter pages she has already set up for "The King's Whore," and her already-popular showbiz blog, GreenRoomBlog.com.
Kate is a proud member of Actors' Equity Association, taking an active role in her union and the artistic community by serving on two committees and helping to negotiate contracts, define the new media landscape, and protect the rights of her fellow actors.
Jen Wineman (Director) is a director of theater and opera, living in New York City. Credits includes the upcoming Off Broadway production of David Eric Davis and Sam Forman's F#%king Up Everything opening at the Elektra Theater in March, Donald Margulies' Shipwrecked! An Entertainment (Triad Stage, Greensboro, NC); Roller Disco The Musical! (American Repertory Theater's OBERON stage, Cambridge, MA), which she co-wrote with Sam Forman and Eli Bolin and also choreographed; Sarah Gancher's Wake Up (Telluride Theatre, Telluride, CO), and the world premiere of José Rivera's Lessons for an Unaccustomed Bride (59E59, NYC). She has also developed and directed work at New Georges, Dixon Place, Ars Nova, New York Stage and Film, the Experimental Theater of Vassar College, Manhattan School of Music, Williamstown Theatre Festival (workshop), and WordBRIDGE. Jen is a co-founder of Studio 42, a New York-based theater company that focuses on producing "unproducible" new plays by emerging artists. She is an affiliated artist at New Georges and was a member of Soho Rep's 2011-2012 Writer/Director Lab. Up next for Jen is a new production of Naomi Iizuka's play Aloha, Say the Pretty Girls for Theatre Vertigo in Portland, OR. Education: B.A. Vassar College, M.F.A. Yale School of Drama (Julian Kaufman Directing Prize). www.jenwineman.com.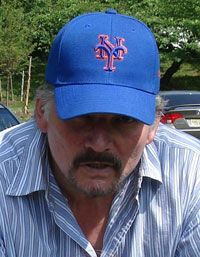 Rob Santana (Playwright) studied playwriting/directing with Gene Frankel, 1980-83. He's a graduate of the Center for the Media Arts (film & television writing) 1986. He also attended The NY Institute of Photography (motion picture production unit) 1969-1975. He worked with Richard Pyatt as an Asst. production Mgr for WNYC Radio (1969-75).
His play BOMBER JACKETS, was produced by Miriam Colon of the Puerto Rican Traveling Theatre, in April, 1996. (47th St. Theater) and is now a feature film making the festival rounds. His other plays professionally produced are: The Queen Bee's Last Stand, produced by Frances Hill, Urban Stages, 1999-2000, and Chained Dog, produced first at Teatro La Tea (in english) then revived as Marido Encadenado at Repertorio Espanol by Rene Buch and Robert Federico in 2004-5. He has won several playwright awards, including the Julie Harris Competition in 1994, and Emerging Playwright Award in 2000 (Urban Stages).
Rob has written/directed three feature films: Bomber Jackets, Spanglish Girls, and Un-American, a 9/11 drama. He has many short films to his credits, including "5 Minutes with Frida", an official selection of the 2011 Soho Film Festival. You can find NY Times and New Yorker reviews of his play, Bomber Jackets. His web site is: www.robsantana.org and he's also listed on IMDB.
Lynde Rosario (Dramaturg) received her MFA from the American Repertory Theatre/Moscow Art Theatre Institute for Advanced Theatre Training at Harvard University and her BA from Hofstra University.  Her most recent credit as Dramaturg include the A.R.T.'s production of Chekhov's Seagull and she is currently working with theatre youth groups on Long Island.   Her latest endeavor is as a blogger for the Green Room Blog, where she discusses the Dramaturg's journey in the professional world.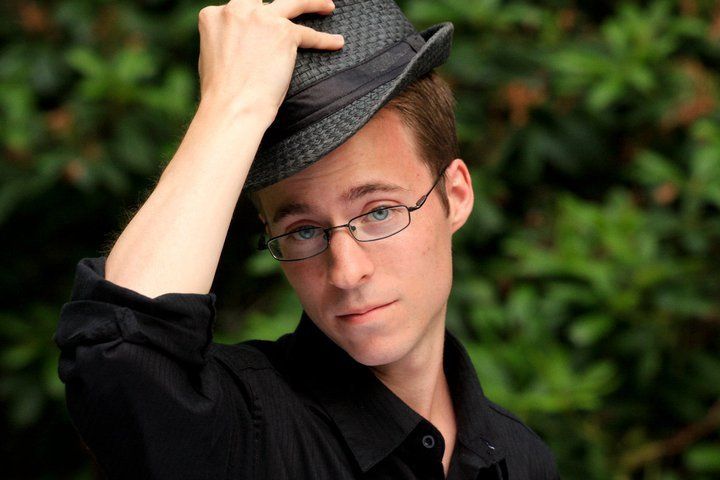 Daniel O'Phalen (Casting Director) is a graduate of Hofstra University with a B.A. in Theatre Arts. He put acting behind him after catching the casting bug while interning with Liz Lewis Casting in 2008 and has been hot on the casting trail ever since.
He has worked on casting for television, film, theatre, and voice over work for offices across New York City such as Elissa Myers Casting, Downstairs Casting, and Small Pond Casting. He now runs his own casting agency called Hats Off Casting, in addition to a full-time position at Central Casting, where he works on TV shows such as "White Collar" and "Blue Bloods." Daniel combines his intimate knowledge of the actor world and his perceptive understanding of people to bring about the best casts possible.
Can't afford to donate, but still want to help?
If you just can't spare the cash at the moment, you can definitely still help!
Forward this campaign on to a few friends and tell them why you think this is a worthwhile project.
Post about the campaign on your facebook wall.
Tweet about the campaign on twitter.
Word of mouth is one of the best ways to ensure our fundraising success -- so thank you!