1975 - Nomadic No More.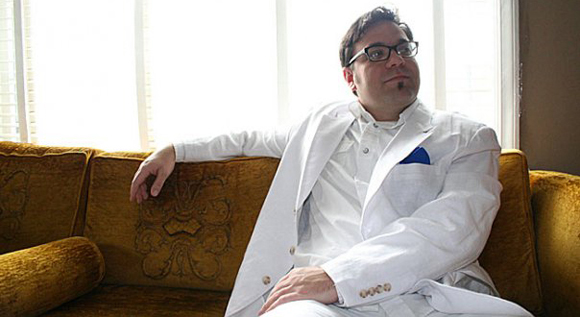 My name is Erich Lehman, owner/curator of 1975. I started out merely as an art appreciator, longing to be as talented as the friends around, and then became a collector, first with art from those very same friends and eventually reaching out to collect work by any artist that inspired me. It was over the course of 10+ years that I built my own collection and eventually wanted to help expose these same talented artists to a community that might otherwise overlook them and facilitate other potential art collectors who perhaps just didn't even know where to begin. I think art can and should be a part of everyone's lives; it enriches life in ways that often are not easy to describe.
Since 2008, I have operated 1975 as a nomadic gallery in Rochester, NY. My original goal for the project was to last one full year, and before I knew it, three and a half years have flown by. During that time, I've worked with over 75 artists, from fledgling local talent to internationally known artists, showcasing many to a community that did not know they exist. 
In early 2012, the opportunity to put down roots and establish a formal gallery in the heart of downtown Rochester unexpectedly presented itself to me. 
The building is located right in the heart of downtown Rochester, just behind The Little Theatre and Restuarant 2Vine just off the corner of Charlotte St. and Pitkin St., in what Rochester locals would remember most recently as the former Little Bakery Building. You can see the location on Google Maps here.
With this next step, I want to create a proper gateway for Rochester, one that connects with other galleries in the US and abroad to share our local artists and to expand upon what is possible. 
1975 has been my labor of love since the beginning, but I need your help to take it the next step further.
What We Need:
1975 has been self-funded since the beginning, building off of $500 and existing off whatever is left over after the artists and expenses are paid. I've used freelance design work to help with costs during this time as well, but to make this huge leap, I need you!
Right now, the expense to renovate the inside of this new space is hovering around $7500 to get it up to code and set up to host art shows. I am charging ahead to meet this goal, but the expense of renovation is much more than I had anticipated. Like I said, this opportunity came up unexpectedly!
The sole purpose of this fundraiser is to raise funds towards those renovations costs. 
I intend to open the doors by mid-July 2012.
 RENOVATIONS INCLUDE (but are definitely not limited to):
ADA approved restroom facility
New flooring (the current one needs a lot of love!)
New electrical work for the whole building
Gallery lighting
Improved walls to better facilitate art display
A fresh coat of paint for everything.
A host of other minor renovations.
The cost of labor for the professionals!
What You Get:
Much like anything in life, I could never ask this of you without offering something in return (other than awesome, inspring art shows, of course!) Wherever possible, I've worked with local businesses and artists to create unique rewards that speak to what 1975 is all about. 
Justyn Iannucci, who sold his first piece of fine artwork at 1975's By The Pale Moonlight three year anniversary show, is designed a limited edition shirt commemorating this new phase in 1975's life as a reward. (image down below)
EvenOdd Creative will be pairing up with some of my colleagues from the Sweet Meat Co. to create limited edition bags in two styles as well as creating more affordable co-branded supporter bracelets, all from upcycled materials.
In addition to the bags, Lea Rizzo and Sarah C. Rutherford, two artists who were in 1975's very first show Inauguration. in 2008, along with Saint Monci, who joined the 1975 family about a year later, have offered up their amazing skills to do custom commission works as higher-tier rewards. 
Update 6/2/2012: Mr. Prvrt, also from the Sweet Meat Co., will also be creating some of these amazing bags!
PLEASE NOTE! Due to the limits on the number of perks, we can only offer one artist commission at a time. If you are interested in this reward, please contact me at erich@1975ish.com to specify which artist, and I will tailor the reward individually.
I myself will also be creating a series of pieces celebrating my own love of skateboarding and Rochester and offering them as rewards.
You can also donate in smaller increments; anything over $5 will get a handwritten note from me (if you want it) and a small sketch.
I'm also working on a few other perks to fill in the price gaps and will update this as I can! We can only offer 12 thorugh this Indiegogo at a time, so new rewards will be added as others sell out. Please keep in mind each reward level includes the cost to produce and ship the reward! 
For more on the artists:
The Impact
I've spent the last three and a half years celebrating artists that I believe in, both in the local community and from all parts of the world. Being able to lay down roots in a proper space like this will enable me to celebrate these artists and a host of others I've wanted to bring in to Rochester. I want to help make Rochester an art destination for a niche of artists that are near and dear to my heart, and to share their amazing talents with all of you.
Other Ways You Can Help
Times are tough, and I understand if you yourself cannot contribute to this fundraiser. However, I do ask that you share this campaign through your own networks, be it Facebook, Twitter, etc. to get the word out! Indigogo itself has a whole host of sharing tools right through this page, please use them! 
IMAGES OF REWARDS:
THE WRISTBAND
Image coming soon, please reference EvenOdd Creative to get an idea of the style.  
THE SHIRT
Graphic celebrating the construction of 1975 Gallery by the inimitable Justyn Iannuci. Please check out www.justyniannucci.com to see more of his work!
OH ROCHESTER series 2 original artworks
Pieces pictured are from Series 1, but pieces created will be very similar to those pictured, with varying wear and stickering.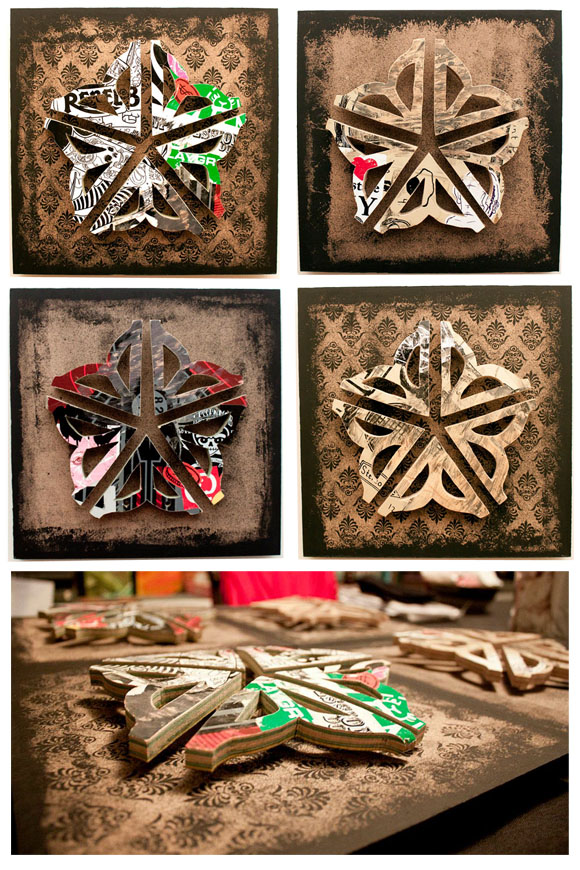 THE HOLCOMB ARTIST TOTE
Image coming soon, please reference EvenOdd Creative to get an idea of the style. Final product will vary based on the artist's work.   
THE KINNEY V2 ARTIST MESSENGER BAG
Image coming soon, please reference EvenOdd Creative to get an idea of the style. Final product will vary based on the artist's work.  
These rewards are brought to you with the amazing collaboration of EvenOdd Creative and the Sweet Meat Co. Please visit their sites to learn more!


UPDATE: DAY 1! - 5/31/2012
You guys have blown my mind!
We reached $3010 dollars before 24 hours were up! THANK YOU!!
Due to the huge demand for the Oh Rochester! pieces, I have made 12 more available as a perk for a grand total of 24 (two dozen). Each one will be completely unique and one of a kind. I can't wait to break out the scroll saw again!
Thank you for the amazing support from the bottom of my heart!
UPDATE: DAY 3! 6/2/2012
In just three short days, we've gotten within $1300 of our goal of $5000! Your support is amazing! 
To make room for some new rewards (our limit is 12 at a time), I'm going to "hide" anything that gets sold out. For example, if you bought one of the original 12 "Oh Rochester!" pieces, I'm going to hide that sold out reward and show a new one from the artist Mr. Prvrt (also from the Sweet Meat Co.). But rest assured, all your information has been collected and you'll receive your perk!
So, friends . . . can you do it? Can you help me reach the $5000 mark by the end of the weekend? We're so close!!
Also: If you are interested in the artist commission, please contact me prior to selecting so that we can specify which artist in the perk!
UPDATE: DAY 5! 6/5/2012
It's only been five days, and you amazing, astounding people have helped me reach my $5000 goal! I am blown away by your support!
So what next? There's 32 days left in fundraiser, and still quite a few perks open (with the option to make more!), I'm going to see if we can cover the entire cost of the renovations through this campaign with anything extra going to putting on even better shows than before.
Thank you for believing in 1975 and what I'm trying to accomplish in Rochester. My heart is absolutely swelling with happiness!