The Film
HELLO HERMAN is not a film about a school shooting—it is much, much more. This film features the story of one teenage boy who falls through the cracks and suffers enormously as a result. It is a reflection of how one desperate moment can change a frightened child into a monster.
Protagonist Herman Howards is taunted and tormented, and ultimately pushed over the edge by painful experiences that could have been avoided had someone—anyone—listened to his cries for help. In his desperation to escape life as a victim, Herman in turn creates victims of those around him.
It is our hope that HELLO HERMAN will open the eyes of viewers around the world. The bullying of our children and peers cannot be ignored—this hateful cycle must be broken before Herman's fictional self-destruction becomes yet another terrifying reality.
Our Mission
With your donations, you can help us reach our goal of $60,000. This money will make it possible for us to realize the educational mission of bringing HELLO HERMAN and its message to schools and communities across the country (and perhaps the world!). Bullies and the bullied must realize that their actions have serious consequences -- and that violence is never the answer. 
The film is color corrected, sound designed, and ready to be shown. But we need to do more. It is currently our desire to conduct extensive community outreach by bringing "Hello Herman" to a variety of U.S. universities, art houses, and community events, thus inspiring serious and structured discussions regarding bullying, youth violence, and our universal desire to be heard and remembered by those around us.
Additionally, we would like to send director Michelle Danner around the nation to lead talks on the importance of standing up for our bullied youth. In order to do this, WE NEED YOUR HELP. With your donations, we can help raise the very necessary awareness of the harmful and potentially violent results of bullying. Your dollars can help us give a voice to the voiceless. Any and all assistance is sincerely appreciated—be it $1.00 or $100.00! 
Make a difference by donating, and help us change the way audiences think about bullying. Together, we can teach our children and peers to reach out to each other with love and empathy, and never with hate.
From Director Michelle Danner
When I was young, I was one of the only ones in our school that intervened when someone was being bullied. I could never shut up, I had to step in.
Now, when I hear about a kid that commits an act of violence in his or her school, my heart stops. When a child is isolated and ostracized and gets no emotional support, it can easily spiral downhill and turn into a car crash. We've witnessed these types of tragedies time and time again.
I have asked myself many times why this was important to me. I don't know if it's because I'm a mother, but I believe that every child needs to be unconditionally loved. For me personally, whenever innocence gets squashed and people are cruel to one another, it provokes a lot of sadness. I feel that most of the time it all could have been avoided if we had all done our part. This is what HELLO HERMAN is all about: Doing our part to stop the spread of cruelty and violence, especially among our disenfranchised youth. 
Meet the Cast and Crew
 Michelle Danner (Director)
Michelle Danner, founder of All In Films, produced and acted in the award-winning short film Dos Corazones, which premiered at the Nashville Film Festival and went on to win Best Cinematography & Audience Favorite at the Malibu Film Festival. In 2006, she made her feature film-directing debut with How to go Out on a Date in Queens, which was nominated and won four LA Film Awards, including Best Director. 
Michelle is also a renowned acting coach and works with many A-list actors privately and on set, including Chris Rock, Gerard Butler, Seth MacFarlane, Jamie Lynn Sigler, Penelope Cruz, Common, Salma Hayek, Brian McKnight, James Franco, Christian Slater, Zooey Deschanel, Gabrielle Union, and Michelle Rodriguez, among many others.
She is the Founding Director of Edgemar Center for the Arts and raised $1.3 million for the construction of the Center's two theatres and art gallery. She is currently serving as Artistic Director and teaches ongoing classes at the Michelle Danner Studio, housed at Edgemar. She teaches internationally in Europe, Toronto, Vancouver, Dubai, and New York. This year she will be teaching in Sydney and Melbourne Australia, as well as South Africa.
 Norman Reedus (Lax Morales)
Actor Norman Reedus returns this Fall for Season 3 of AMC's hit series, The Walking Dead, starring as Daryl Dixon.
Reedus recently completed production on director Wayne Kramer's Pawn Shop Chronicles with Matt Dillon and Elijah Wood.  He will next be seen, opposite Naomi Watts and Matt Dillon, in the indie drama Sunlight Jr.
In film, Reedus is best known for playing the role of Murphy MacManus in the cult movie The Boondock Saints, written and directed by Troy Duffy and starring Norman opposite Sean Patrick Flanery and Willem Dafoe. He starred opposite Flanery again in the sequel The Boondock Saints 2: All Saint's Day. He was recently seen in the Robert Redford directed feature, The Conspirator, which chronicles the trial after the assassination of Abraham Lincoln. Additional film credits include the sci-fi feature thriller Pandorum, the Sony feature Cadillac Records, as well as Six Ways to Sunday, 8MM, Beat, Deuces Wild, Blade 2, Gossip, The Ballad Of Bettie Page and American Gangster.
Reedus is also an accomplished photographer as well as a burgeoning director, having directed three short films.
 Martha Higareda (Isa Luz)
Last year, Martha received the Best Actress/Television Imagen Award for her role in Lifetime Television's Lies in Plain Sight. She is well-known for her work in Mexico, having starred in Niñas Mal, directed by Fernando Sariňana, and Borderland, directed by Zev Berman. Following, she starred opposite Keanu Reeves in Fox's Street Kings, and in Universal's prequel Smokin' Aces 2 as a deadly female assassin. Recently, she wrapped production on Mariachi Gringo, starring opposite Shawn Ashmore for director Tom Gustafson.
In addition, Higareda wrote, starred and produced Te Presento a Laura, which was highly successful at the Latin box office. She is currently producing and starring in Get Married if You Can, which will be released thru Pantelion.

 Garrett Backstrom (Herman Howards)
Garrett Backstrom, a Colorado native, relocated to California to pursue a career in acting. An eleven-year gymnast and two-time state champion, Garrett has utilized his athletic abilities, as well as performed many of his own stunts, in various roles. He loves outdoor sports, including snowboarding, skiing, wake boarding, and off-roading. He is active in Mixed Martial Arts and Krav Maga, and excited to utilize these skills in future roles. Garrett also looks forward to a future in directing and producing as well. His solid & diverse performances have led Garrett to become one of Hollywood's brightest, young stars.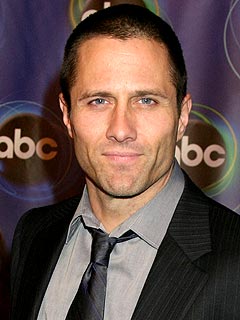 Rob Estes (Chet Clarkson)
Rob Estes is best known for his roles as Harry Wilson on the drama 90210, as Sgt. Chris Lorenzo on the crime drama Silk Stockings, and as Kyle McBride on the primetime soap opera Melrose Place. 
 Andy McPhee (Sean Gall)
Andy McPhee is an Australian actor who plays Keith McGee on Sons of Anarchy. He has also appeared in the television series Home and Away and Neighbours.  
 Olivia Faye (Marsha Dixon)
Olivia Faye, born Olivia Faye Floyd, was born on New Year's Eve, 1996 in Louisville, Kentucky, home of the famous Kentucky Derby. Olivia was active in community theatre and at the age of 12 began performing in the Stars of Tomorrow show at the Kentucky Opry in Draffenville, Kentucky.
Also introducing:
Christine Dunford (Senator Cox)
Brian Drillinger (Mr. Phelps)
Jake White (Michael Ray)
Michelle Danner (Gail Howards)
Matt Beck (Jim Howards)
John Bobek (Lyle Ferguson)
Juliana Penner (Julia Howards)
Nita Whitaker (Josie)
Alex Neuberger (Michael Green)
Lindsay Bushman (Susan)
Arielle Sitrick (Lena)
Nicolas Meyers (James)
Lisa Galasso (Ms.Cribb)
Alan Pietruszewski (Principal Evans)
Dominic Bogart (Jim Carl Lee)
Jonathan Oldham (Dougie-Dogg)
Chris Bonanno (Moose)
David Burrus (Jerome Johnson/"The Kid")
Susanna Brisk (Car Rental Employee)
Shayne Anderson (Nick the Bartender)
Nina Vincent (Police Chief Anderson)
Alec George (Timmy)
Rebecca Morgan (Celia Ray)
Priscilla Herman (Gaby)
Samantha Herman (Lisa)
Sabrina Debler (Jennifer)
Sarah Stettler (Leslie Stevens)
Mars Crain Security (Security Guard #1)
Stephen Eshenbaugh (Security Guard #2)
Violet Greene (Crying Girl)
Blue Greene (Little Girl with the Ball)
Paul Buxton (Warden)
Franco Carlotto (Officer Kraig)
Max Acosta-Rubio (Officer Hernandez)
Federico Rolon (Sergeant Moore)
Max Sebrechts (Officer Katz)
Gustavo Gallego (Officer Ferrat)
Mike Guirgis (Officer Hunter)
Alexandra Guarnieri (Alexis Bradley)
Holly Bonelli (News Reporter Sydney Flynn)
Paul Tirado (News Reporter James Turner)
Benjamin Statler (News Reporter Bill Leer)
Melanie Coote (News Reporter Kate)
Renee Taglia (News Reporter Michelle)
Jacquelynn King (News Reporter Faye)
David Castellvi (Driver/News Reporter Ted Slater)
Phil Sokoloff (Reporter)
Joshua Fishbein (Reporter)
Jerry Katell (Head FBI Agent Moor)
Tassa Loncarevic (FBI #1)
Daniel Jenks (FBI #2)
Elias McCabe (Daniel Campbell)
Nicholas Danner (David)
Porter Wooten (Rosalie)
Chi Chi Navarro (Celeste)
Ben Chamberlain (Josh)
Mia Mills (Little Julia)
Ryan Mossell (Little Herman)
Jordan White (Bully)
Jonathan Grubb (Paul Schrewber)
Christina Stanley (Brittany)
Kelsey Smoot (Stacy)
Andrew Olson (Paul)
Tim Zhang (Tim)
Romeo Galasso (Jarred)
Chris Close (James)
Ryder Steele Close (Little Girl)
Orion Vincent (Little Boy)
Jade Pappion (Misty)