Our Indiegogo campaign is over, but you will still be able to pre-order your H2gO Purifier for Summer 2013.  Head over to www.h2gopurifier.com to sign up for our newsletter so that you can stay tuned for updates.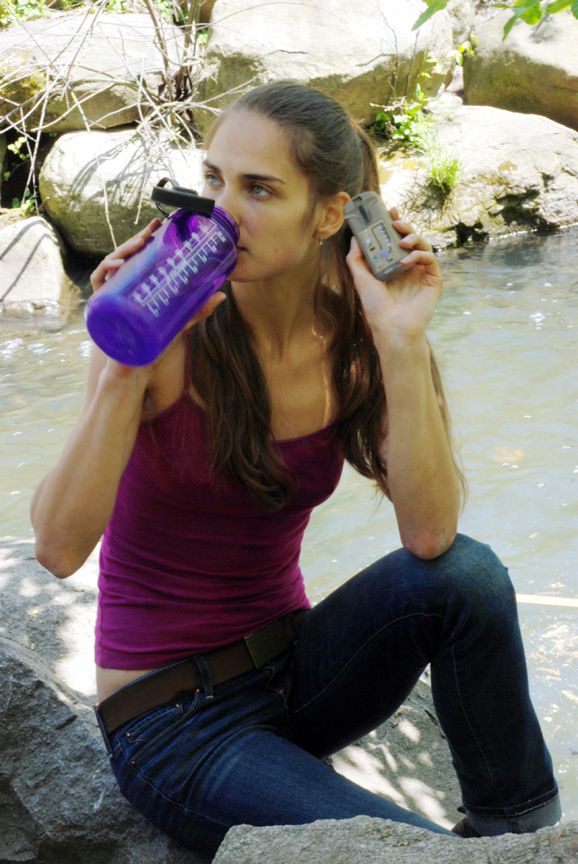 ***********************************************************
Welcome to our IndieGoGo project!  We set out to create the world's smallest, easiest, and most cost-effective water purifier for individuals and small groups, both in developed and developing nations. We're proud to announce that the capabilities of this device have never been matched, especially not in such a tiny package.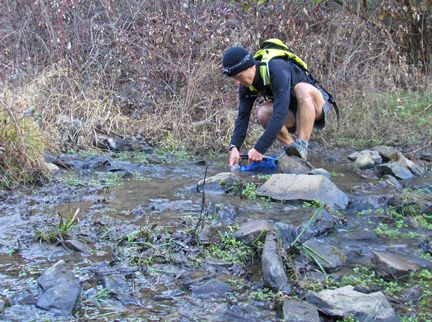 If you've ever purified water on a camping trip, traveled internationally where the water is known to be unclean, been worried about a natural disaster, or seen how people live in emerging countries, then you know that there are a lot of water treatment options out there that will do the job, but they all have their limitations – lots of pumping, potential to clog, expensive, replacement parts needed, small treatment volumes, bad-tasting water, too much effort, uncertain results, etc. That's why we designed the H2gO Purifier.
Tired of expensive replacement components? Using only salt, which is universally available and virtually free, this device will treat more than 40,000 gallons (150,000 liters) of water with no additional cost, no replacement components, and no resupply logistics needed. Yes, you heard us right – more than 40,000 gallons for just the purchase price! 


Read more about the self sustaining technology here.
Dislike pumping or stirring? The H2gO Purifier can produce enough disinfectant to treat anywhere from ¼ gallon up to 5 gallons at a time (1 to 20 liters) in less than 3 minutes with just a couple clicks of a button.
Don't lug around extra weight! It is the smallest and lightest personal purifier on the market at 3.1 ounces (88 g), about 1/5 the weight of a microfilter and 1/3 the size. The H2gO Purifier includes an integrated solar panel, lightening your load and offering peace of mind in case there is no access to electricity.
Do you clean all your gear after you get home? There is no cleaning or maintenance required with the H2gO Purifier, plus it prevents slime from growing in your water storage container.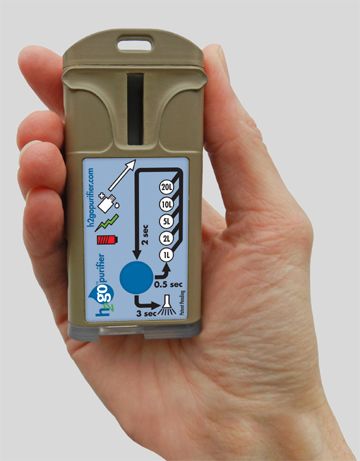 Our Most Recent Operating Prototype
How Does It Work?
The H2gO Purifier uses a state-of-the-art process called electrolysis. Many city water utilities use the same core technology.  With the H2gO Purifier, all you do is:
1.Quickly mix a brine solution in the included brine bottle. Add any type of salt (including common table salt) to the fill mark, fill to the top with any type of water, then shake. The bottle holds 10 applications.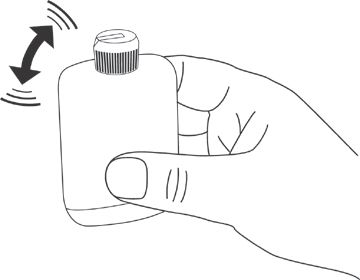 2. Pour the brine into the electrolytic cell chamber, select your treatment volume, and activate the device with a couple clicks of a button. Within 10 seconds to 3 minutes (depending on volume selected), the disinfectant is ready with no pumping, stirring, or shaking required.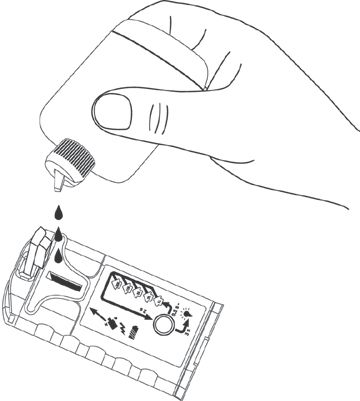 3. Add the few drops of disinfectant to your water container, wait about 30 minutes, and then drink.  It is that simple.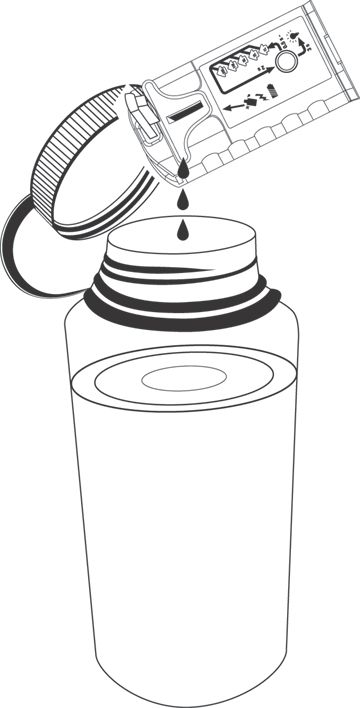 Read more about why we chose a chlorine-based disinfectant here.
Specifications
Simple, Easy Operation – uses any water and any salt 
Compact Design –  Device: 1.7" W x 3.5" H x 1.1" D (4.3 cm W x 9 cm H x 1.1 cm D),  Brine Bottle: 1.8" W x 3.3" H x 0.9" D (4.5 cm W x 8.5 cm H x 2.4 cm D)
Lightweight – 3.1 oz (88 g)
Low Cost Investment – inexpensive, with virtually free operation 
Sustainable – no extra cost, maintenance, logistics, or consumables – uses only common salt
Rapid Process for Large Volumes – generates disinfectant for 5 gallons in 3 minutes; volume options include ¼, ½, 1¼, 2½, or 5 gallons (1, 2, 5, 10, and 20 liters)
Good Tasting Water
High Capacity – makes over 40,000 gallons (150,000 liters) of potable water 
Long-Lived Battery Charge – full charge treats 80 gallons (300 liters). Recharge via USB in 4 hours or integrated solar panel in 24 hours of sunlight. Solar treats over 1 gallon (5 L) per hour of charging. 
Integrated Salt Supply – 1 oz (30 mL) brine bottle holds 10 doses, yielding up to 50 gallons (190 L) of potable water; device has two integrated salt reservoirs, each yielding up to an additional 50 gallons (190 L). 
Durable – meets military standards
Lasting Disinfectant Properties – keeps stored water drinkable and prevents biofilm growth in containers 
Integrated LED Flashlight
Effective – kills virus, bacteria, and protozoa* 
*Virus & Bacteria – 15 minutes
*Giardia – 30 minutes
*Cryptosporidium – 4 hours (double dose required)
*(Final wait times that achieve the required inactivation values will be established after third-party microorganism testing is completed on initial production units. Our dosing strategy will be similar to other electrolytic devices that have achieved those values. Test strips are not required, but available if desired.)
Wasn't there already something like this on the market?
Sort of.  You might already be familiar with the MSR MIOX Purifier, a first generation electrolytic device that is no longer available. The MSR MIOX Purifier was deployed to the U.S. military as the state-of-the-art (at the time) in water disinfection technology. The H2gO Purifier is the next generation device, also developed by the inventor of the original MSR MIOX Purifier, who has now started his own company to commercialize this new device. The new H2gO Purifier offers dramatic improvements, eliminating all of the issues that consumers voiced about the MSR MIOX Purifier, including no expensive batteries to replace, greatly simplified operations, no tipping over, more consistent disinfectant production, reduced chlorine taste, and no test strips required. The H2gO Purifier has licensed the technology and has new international patents pending.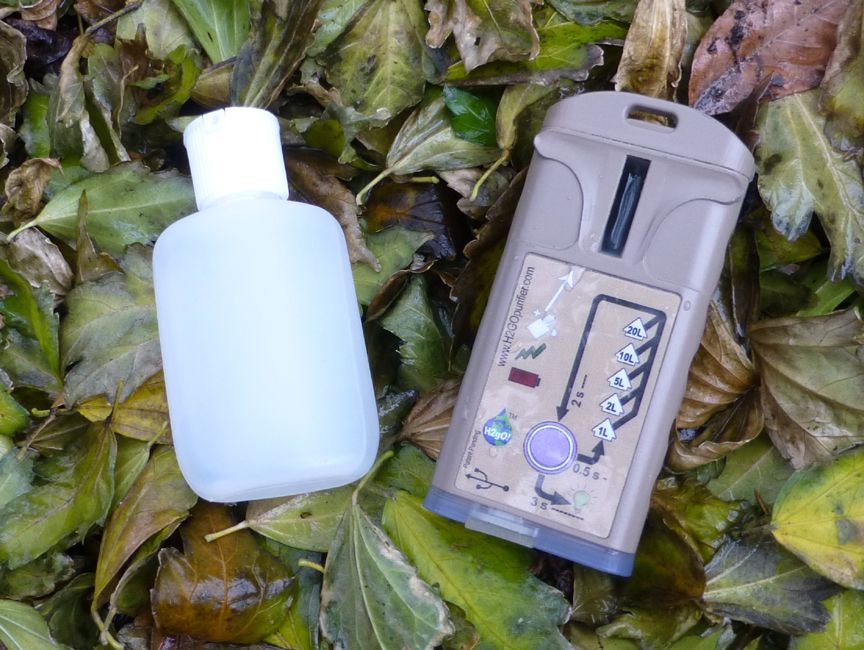 I'm Still Not Sure This Is Right for Me
You're still a fan of filters or UV devices?  Even though there's a perception of immediate gratification, both technologies require a lot of work pumping or stirring. Also, UV cannot treat cloudy water. In addition, both have expensive replacement components, are not appropriate for larger volumes, are a lot more effort to use, and neither prevent the growth of slime in your Nalgene® bottle or hydration bag.  
The H2gO Purifier is the most versatile purifier available. It can be used for small or large quantities, short or long trips, individuals or groups, and clear water or cloudy. It has neat extras like a built-in flashlight. Unlike UV or filters, the disinfectant can be used for other purposes, like washing fruits and vegetables, sanitizing containers, disinfecting chopping boards and countertops, whitening coffee mugs, wiping down bathroom surfaces, etc. The H2gO Purifier is ideal for hikers, travelers, soldiers, the Peace Corps, scouts, first responders, and even your mom, if she's at risk of a natural disaster! And, of course, the H2gO Purifier can help eradicate waterborne disease in the poorest economic areas of the world.  
Comparison Table for Handheld Water Purifiers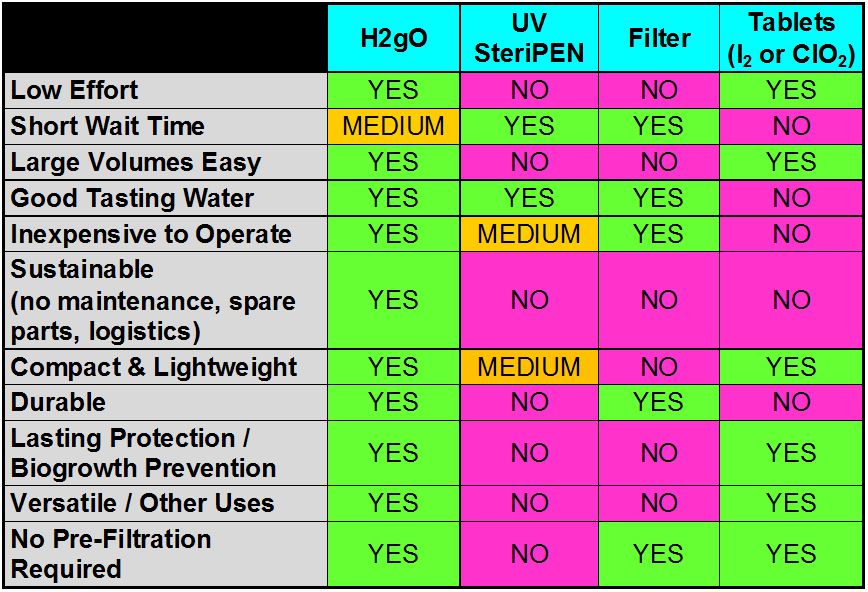 For a more detailed comparison, click here.
The Bigger Picture
Our ultimate dream is to provide cost-effective and sustainable water treatment to the people who need it most – those with no access to clean water. The H2gO Purifier is a truly sustainable option for emerging countries, offering no maintenance cost or resupply logistics. When production volume becomes high enough, we will be able to manufacture this device at such low cost that even the purchase price becomes viable for people in developing countries. In fact, we have already partnered with Safe Water International (http://www.safewaterintl.org/) to help identify communities in need. 
In the meantime, you can enjoy your very own H2gO Purifier, the first in a line of planned products ranging from even smaller devices up to large devices appropriate for communities.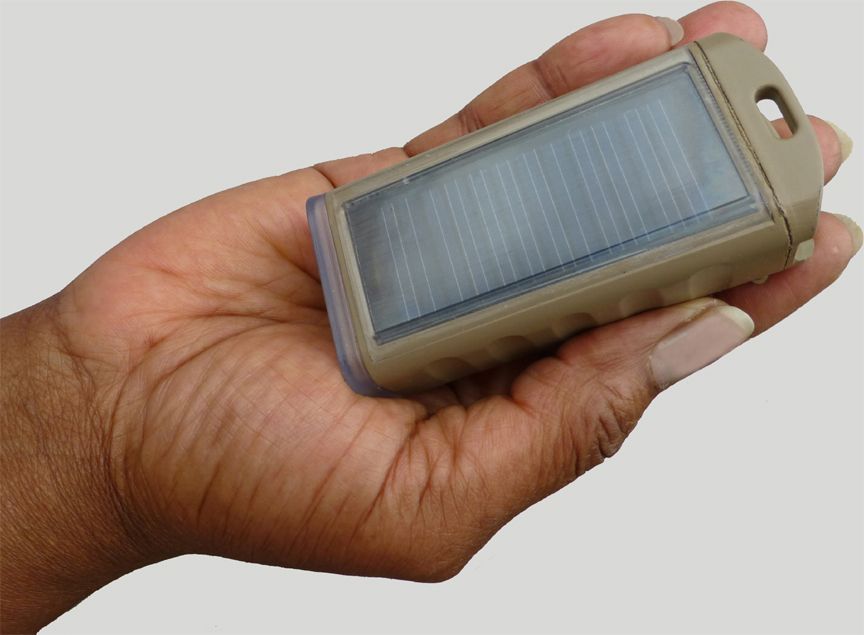 How Can I Be A Part of This?
So, here is where YOU come in. We have achieved our design goals with our cutting-edge second generation device, the H2gO Purifier, and we have completed the engineering and initial performance testing. This device is ready for production, but we need your involvement to fund the production tooling.  With your support, we can launch manufacturing and begin selling these devices worldwide. You can expect to receive your own H2gO Purifier in mid 2013.
If you help us double our goal, we can also cover the cost of getting the purifier independently certified by a third-party laboratory to validate microbial kill.  Since we have already validated the H2gO Purifier's effectiveness with internal studies, and since the first generation device achieved microbial certifications with no problem, we are confident that third-party certification testing will go smoothly.
If funding exceeds even our wildest dreams,we can more rapidly expand our reach into developing nations. Our first identified project is with Tufts University to assess both the effectiveness and acceptability of the H2gO Purifier in Haiti for control of cholera, which recently sickened half a million people. This study will provide valuable feedback to improve suitability for developing nations.
The faster we go to market, the faster we can begin design of the next device in the product line, and we will definitely take any suggestions you have into consideration. Be a part of bringing the best personal water purifier to life!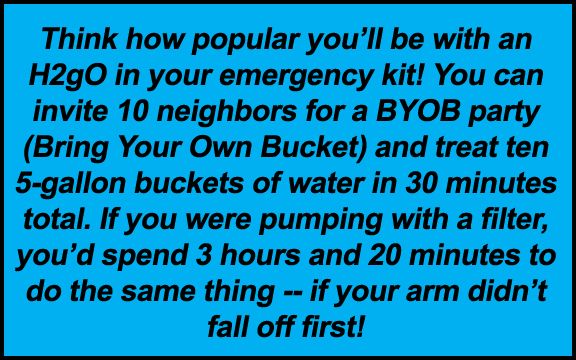 Rewards
Our initial prototype will be available in Desert Coyote with a blue overlay. This device will retail for about $80. We will be soliciting feedback from our contributors on color choices, alternate treatment volumes, and anything else we can think of, so you get to be part of our design process too!
$1+ – JOIN OUR TEAM – we'll keep you informed of new developments
$35 - Water Lovin' T-shirt - you will be wearing clothes not in the stores yet! Get your very own H2gO Purifier T-shirt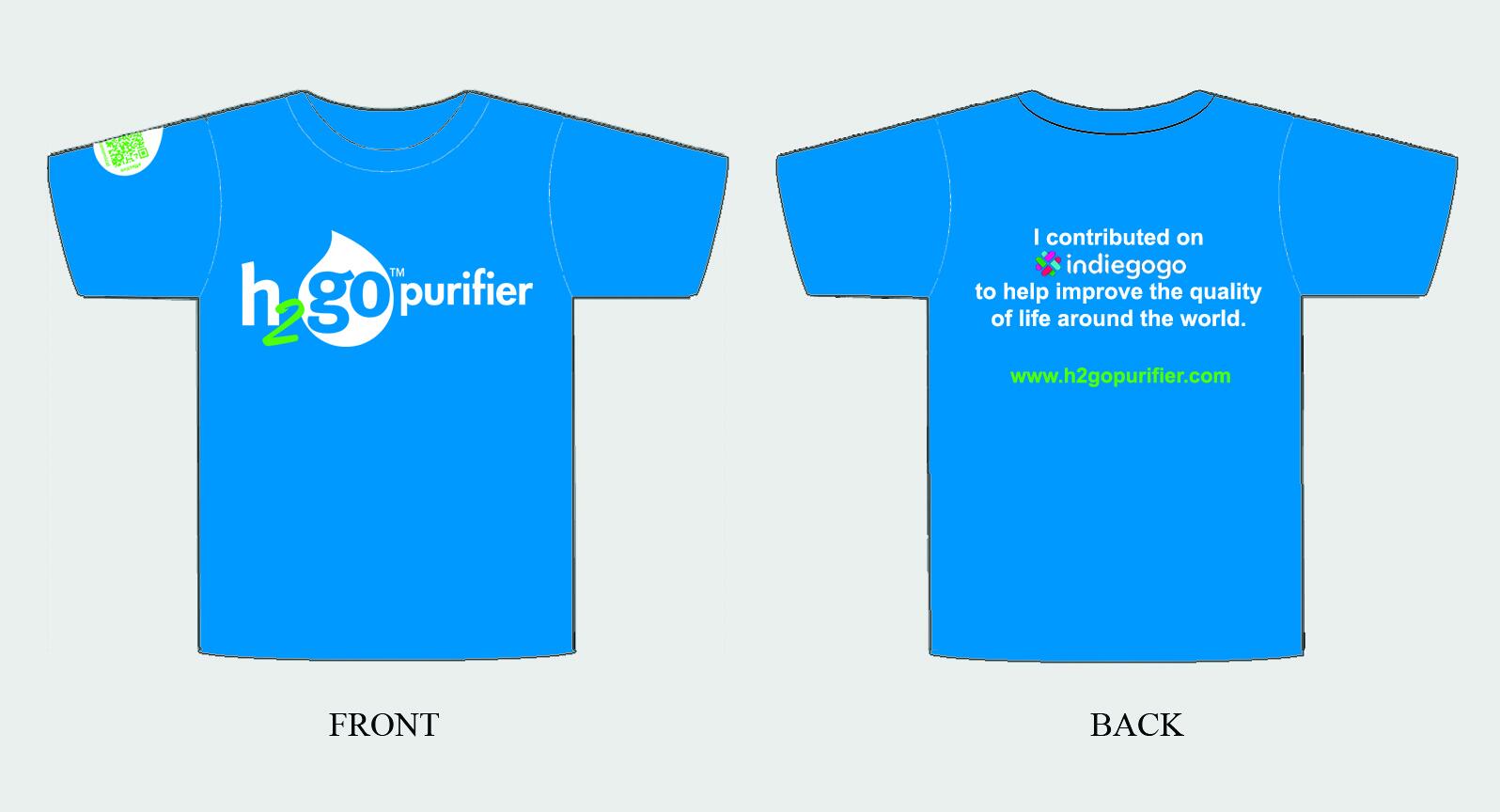 $65 – PRE-ORDER – receive 1 H2gO Purifier at IndieGoGo pre-order pricing
$90 - USE IT AND WEAR IT – receive 1 H2gO Purifier and 1 T-shirt
$125 – GOOD KARMA – receive 1 H2gO Purifier for yourself and we will donate 1 H2gO Purifier to Safe Water International (http://www.safewaterintlorg/) for use in an emerging nation
$150 - Ultimate Water Purification Kit - receive 1 H2gO Purifier along with a MSR GravityWorks filtration system to have the safest, clearest water with the least amount of effort. 
$185 - BTGO (BUY 2 GIVE 1) - receive 2 H2gO Purifiers for yourself and donate 1 for use in a developing nation
$200 - FRIENDS & FAMILY 3-PACK - receive 3 H2gO Purifiers
$620 - MULTI PACK - receive 10 H2gO Purifiers (limited to 100)
$700 - ANGEL PACKAGE - buy 1 H2gO Purifier and a T-shirt for yourself and adopt a community in a developing nation to receive 10 donated purifiers
$6,000 - MEGA PACK - receive 100 H2gO Purifiers (limited to 31)
THANK YOU for your support!
Don't forget to share this link with your friends and family!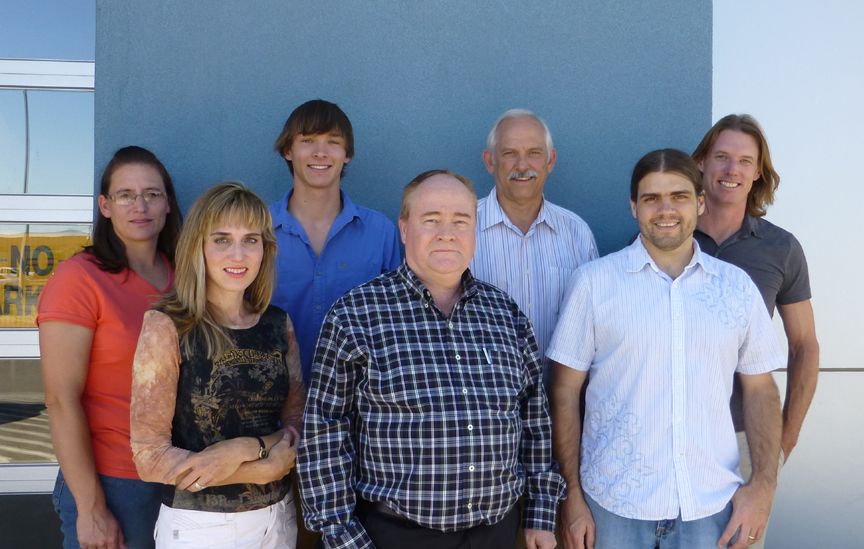 Pictured above from left to right are Lois Warren – Product Development, Katie Rich – Marketing & Business Development, Kendall Weingardt – Test & Evaluation, Keith Anderson – Electronics Development, Rodney Herrington – Inventor & CEO, Jon McMillan – Controls Design, and Kevin Roderick – Technical Director.