Grey Matters is a sponsored project of Moving Train, Inc., a non-profit organization that funds documentary films. Contributions to Grey Matters must be made payable to Moving Train, Inc. and are tax-deductible to the extent permitted by law.
From Brain-hostile to Brain-targeted.
We need to remake our learning environments and change the way we teach.  There are wonderful assists and technological tools (Ipads, video lectures, flipped classrooms, gaming); I'm proposing we start at the beginning - pre-assist - with the learning organ:  the brain.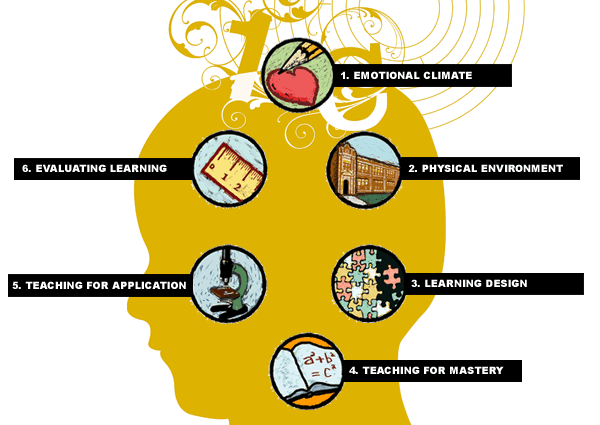 Grey Matters is based on the The Brain-Targeted Teaching Model which originated at a Baltimore public school.  It's developed by teachers and  substantiated by neuroscientists; everything in the model is driven by knowledge of how the brain learns and integrates everything from physical space to emotions. 
My name is Ramona Persaud. I've arrived at filmmaking via marketing and advertising.  I care about education because I'm a parent.  I also care because future generations are going to be in charge of things when I'm old and frankly, I want them to have a fighting chance.  Solving problems that already have answers is easy.  Devising solutions to problems without pre-existing answers - less so.  Let's give them the tools to help that process.  Let's use 21st century neuroscience to teach our 21st century learners.
What can you expect to see in the film?
For a preview of what you can expect in the film, check out http://www.facebook.com/greymattersdocumentary
Where's the money going anyway?
The majority of the costs rack up in production, the actual filming, and in post-production – editing, sound design, colour correction, and music. There is some travel and friends have offered up their couches and spare rooms to avoid hotels. There's also marketing – every film festival has a submission fee – which doesn't guarantee acceptance; promotional materials; and if you'd like a copy of the budget to see exactly where the money is going, email me: info@changethelensproductions.com.  The total budget for this film is $120,000.
This campaign is raising money for the first shoot.  Here's what that looks like:
The beginning of the school year:  3 days, 3 locations, 3 local crews (to save on transportation costs).  From this footage we will develop a trailer. 
Then another campaign will kick off, with this official trailer, to raise funds for the remaining 2 shoots and, ideally, Post-production.  Shoot #2 is planned for January and shoot #3 is planned for May.  We will have 170-200 hours of footage when it's all said and done. 
Post production begins in July and we're shooting for completion by November to meet our final perks in December and hit the festival scene in 2015.
Perks
From the sweet to the unique, there's something for everyone.  Brain candy (chocolate or gummy) to limited edition black and white prints; autographed books; all the way up to an Executive Producer credit.
The Impact
We're all painfully aware of the shortcomings of the present education system. We're less aware of the inroads neurological research has made in understanding how the brain learns. The brain-targeted teaching model substantiates preeminent educational theories with neurological research, wrapping it all into an easily implementable teaching framework.   The end result is increased student engagement and achievement, as well as, teacher efficacy.
Your contribution helps me document and share the story of an innovative teaching model that works and is changing the lives of students and teachers everywhere.
This is my second film; the first, IT'S A DIFFERENT WORLD, explores the world of autism through the eyes of three autistic children.  Produced with the National Film Board of Canada (NFB), with production assistance from the Canadian Broadcasting Corporation (CBC), it's currently in distribution with Filmakers Library in New York.  Click here to see a clip.
Let's shift the way we're teaching our 21st century learners, based on the results of our 21st century neurological research.
Can't donate but still want to participate?  
Spread the word. Tell your friends and family. Use the handy Indiegogo share tool and ask everyone you know to pass it on.  If you know of folks who're interested in education, neuroscience, changing the world, well you get the drift :) send them our way!!
Email us if you'd like to discuss other ways to help: info@changethelensproductions.com
Thank you for sharing your time and attention with us; we really appreciate it.
Funder Shoutout
Thanks Vanessa, Kerry, Colin, Mark, Dr. Caldeira, Omri, Bret, Agnelina, Tonja, Joshua, Emma, Raquel, Della, Shannon, Sarah, Natalia, and Jill.