Thanks for checking out Gemalli sunglasses!  We've been working on this project for the past 3 years and are very excited to share it with you.  Please consider partnering with us to shake-up the eyewear industry with these amazing new sunglasses.
With your support we'll be able to bring these polarized, unique and stylish shades into production and you'll be the first to own a pair.  There is nothing else like them!
-Graham & Andrew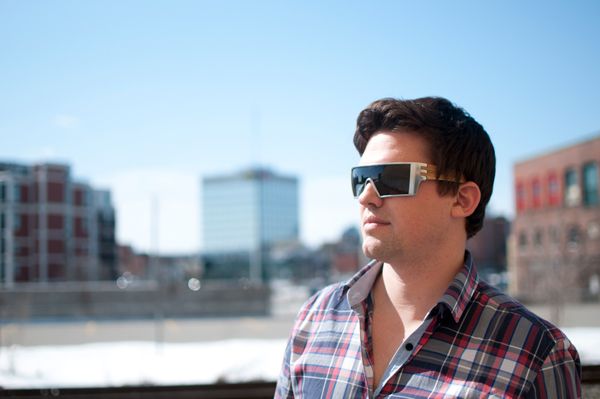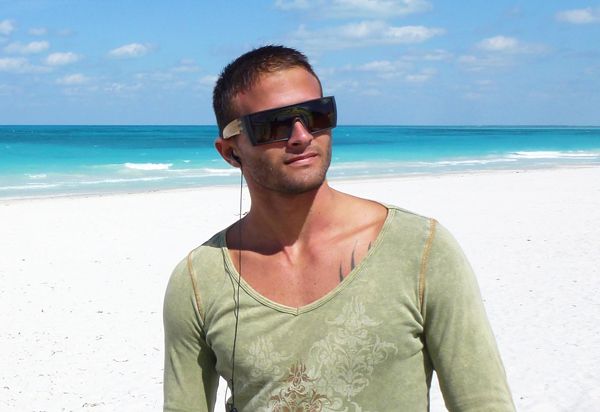 Gemalli started a few years ago when Andrew and Graham were hanging out and discussing cool new product ideas. They realized that there hasn't been any big shake-ups in the eyewear industry for a long time.  After lots of talk and a simple napkin sketch, Gemalli was born. As they talked more about the concept they realized that it was something worth pursuing and so they spent the next couple years perfecting the style, testing tons of different materials for the lenses and arms, fitting prototype after prototype and designing the ideal sunglasses case.  It has been a long process but the result is even better than expected.  These are not your ordinary sunglasses!
Gemalli sunglasses feature high quality polarized lenses, 3 finishes on the cast aluminum frames and 3 different handcrafted exotic wood arms.   The perfect blend of raw materials, great design, and modern technology creates a distinct look that won't go unnoticed!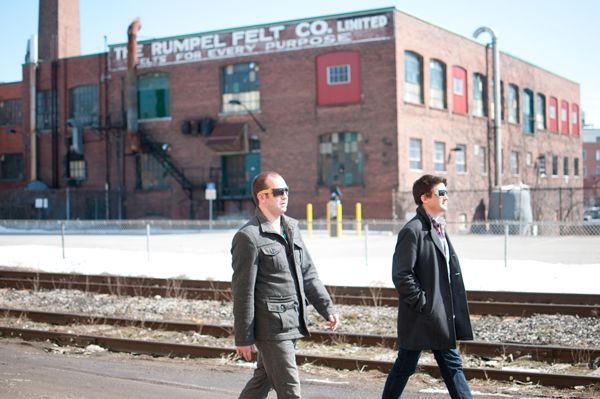 Everything about the design highlights the versatility of the materials, including the strength and lightness of the aluminum frames, the optics of the shield lens, the laser engraved logo, and the integrated fork hinge; signature of Gemalli sunglasses.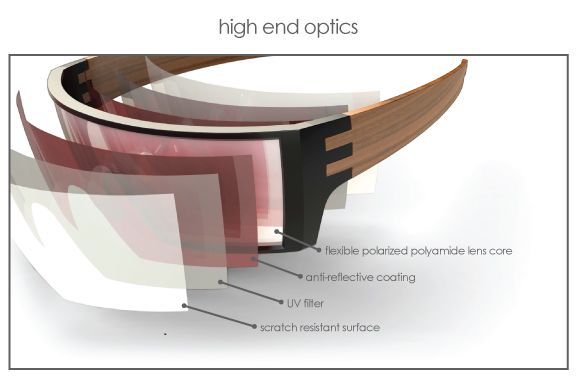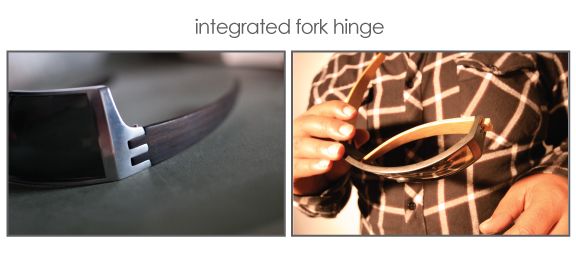 With the 3 aluminum frame finishes and the 3 types of exotic wooden arms, you can choose 1 of 9 different combinations.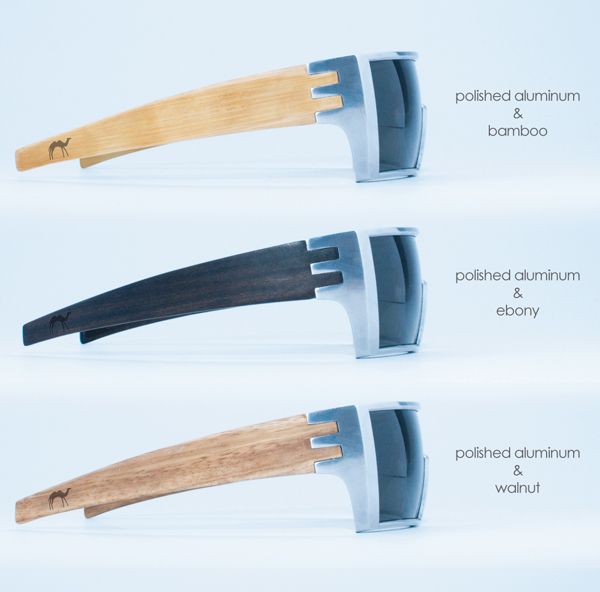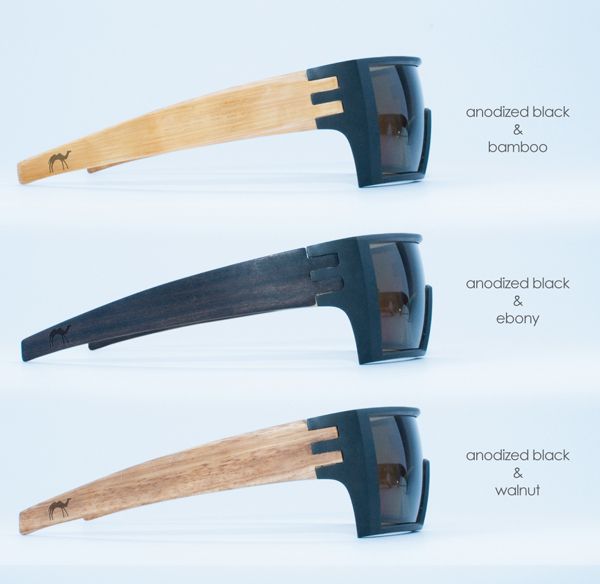 If your perk is a pair of sunglasses or a t-shirt, we will be contacting you once the campaign is over to find out which combination you would like.
All supporters will get the chance to submit a name for this sunglasses style and will receive an invitation to the launch party.  The person who provides the winning name will receive one pair of Gemalli sunglasses with a customized engraving!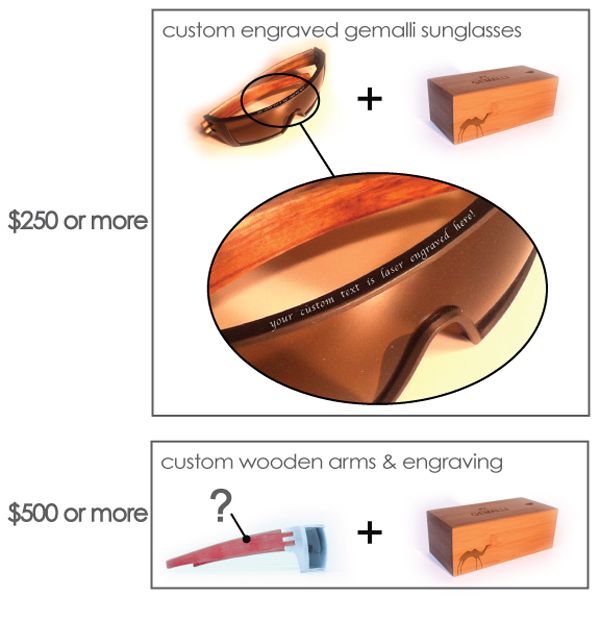 In order to keep the cost down, we need to meet minimum order quantities. Your pledge helps us create these first Gemalli sunglasses at the lowest possible price.
Thanks again for all of your support!  We're looking forward to completing the project and getting the first pairs out to you this summer!
If you like the idea please show your support by pledging any amount, sharing this link with a friend, or both!
___________________________________________________________________________
Challenges
The biggest challenge to this project is facilitating and timing the production of different parts coming from different manufacturers. Even though we've been working with a few different vendors and built strong relationships with them; there are often small unforeseen changes when shifting from samples to final production. We will make sure that in the end, the best possible product is delivered.
This means that if small changes are necessary there could be short delays but we will keep you updated on the process and work hard to get the shades to you as soon as possible!
___________________________________________________________________________
Featured on
___________________________________________________________________________
FAQ
1. Do you provide prescription lenses?
We currently don't do prescription lenses however it is something that we are looking into for the future.
2. When do I give my name suggestion for this sunglasses style?
We will be contacting you at the end of the campaign to get your name suggestion, material choices, and shipping information.
___________________________________________________________________________
Why Indiegogo?
We feel that this is the perfect spot to partner with people from all over the world in order to make this product a reality.  Supporters get to join us right from the begining and have the opportunity to receive a pair of sunglasses at a lower price than future retail prices.   It's also a great way to get feedback on the campaign, and suggestions as we move forward.
___________________________________________________________________________
Giving Back
Gemalli feels that all businesses should be managed sustainably and that includes giving back to the local and global community.  A portion of profits will be designated to charities and non-profit organizations.  These organizations will be chosen at the end of each year with the help of anyone who has purchased Gemalli products.