One month past, One month to go...
To the fans of Anime, Comics & Fighting Games, to the fans of this campaign, both the believers and the skeptical ones, if there is a particular design that you definitely want to see get printed but aren't too confident that this will happen, there is a solution. All it takes is for you & (10) of your friends (who all like the same design) to make a $30 contribution. Doing so pretty much guarantees that you & your friends will all get the design you hoped for. I want everyone to know that getting the T-shirts printed is my no. 1 priority, all else comes after. So whether I reach my goal or not there is still a way for some/all to get the design of their choice.
For any questions regarding the above please feel free to contact me at: melbielgma@gmail.com
Thanks & God Bless
Mel Biel/FWB Apparel

Mel Biel/ FWB Apparel (Fighters with Belief):
Hello and welcome all to my campaign. My name is Mel and I'm hoping to one day launch my very own T-shirt line called FWB Apparel. The best way for me to sum up FWB Apparel is by saying that it's art/illustration with a voice, your voice. Through this "voice" you get the chance to express what you fight for and believe in, alongside a cool "kick-ass" character design. These designs are inspired by Comic Book Super Heroes, Anime and Capcom's Street Fighter games.
Now when it comes to T-shirts and T-shirt printing, I definitely like screen printing just as much as anyone else but I'm also a big fan of heat pressing which is what lead to this campaign. I already own a heat press and so the next step (besides a printer) is to purchase a 24'' Vinyl cutter. With this machine I can cut a variety of designs and patterns that wouldn't otherwise be possible, so in other words it's a must have. That's where you and your donations come in.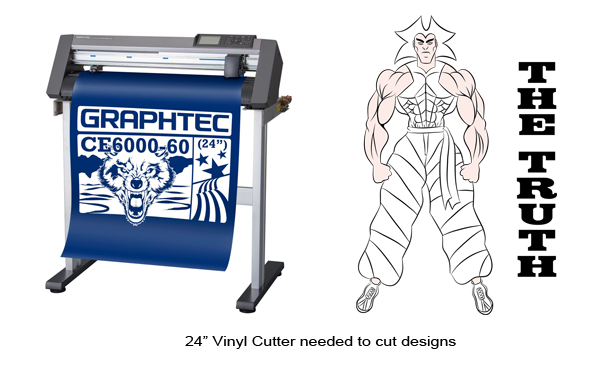 Thoughts...
All of life's events are seldom (if at all) random. When you choose one of these Tees, whether it be because of the character design or the expression, I believe that there is a more personal reason behind it. I believe that there is a certain something within that becomes "magnetically" attracted to what it sees as a common, familiar, essential and relatable part of itself, a connection of some kind.
At the moment none of my characters have a back-story (their "Bios" are empty) which isn't a bad thing since there's plenty of people to "fill that void". In other words your beliefs, your experiences, your good times, bad times, your pasts, presents, and futures have now become these character's unique back-stories. Congratulations on becoming/being official back-story writers for FWB Apparel, as all that is required is to enjoy the GOD given privilege to be unfeigned and diligent writers of your fate.
Your support fuels progress...
When you contribute to this campaign you will be doing one if not all of the following:
Helping me in getting the T-shirts screen printed for you,
Helping me purchase a 24" vinyl cutter,
Helping me get one step closer to launching FWB Apparel (online store),
Helping with other costs (present & future) related to the T-shirt line
Breakdown of how the funds will be used up...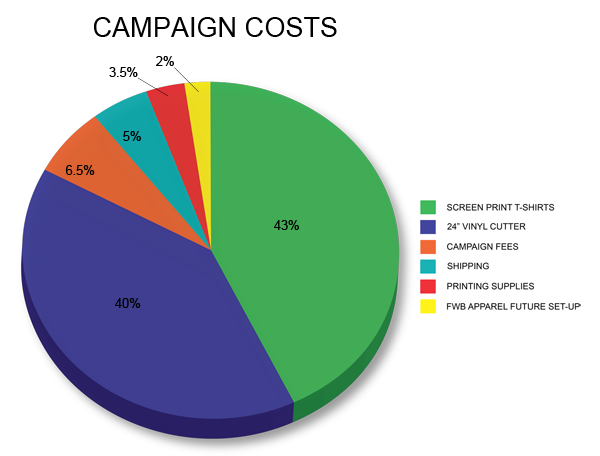 Preview of T-shirt designs...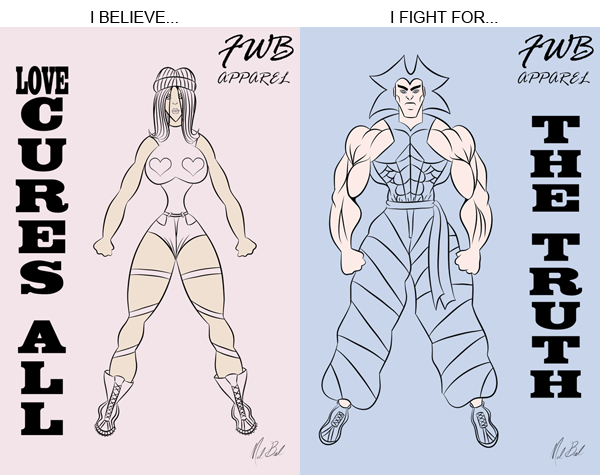 Printed Tees...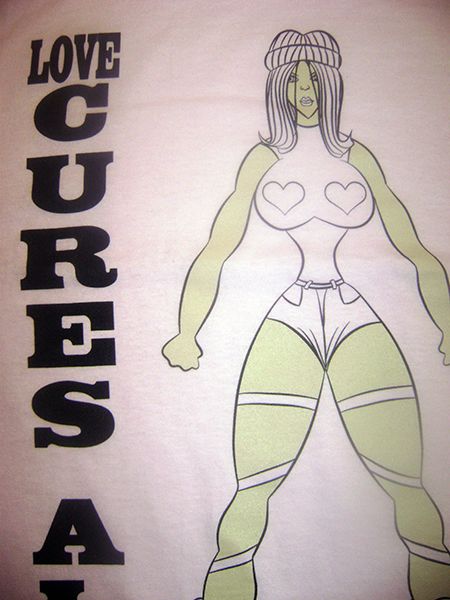 Postcards...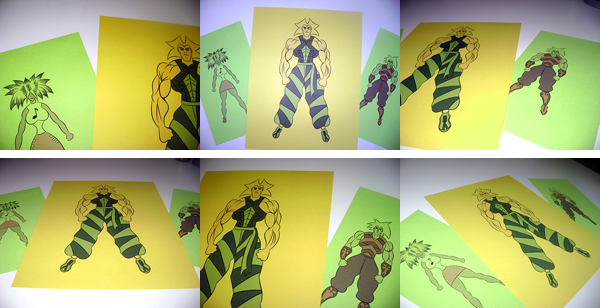 High Resolution Wallpapers...

Q&A
What colors will the Tees be available in?
Gentlemen: Light Blue, Sport Grey, Pistachio, Vegas Gold, White
Ladies: Light Blue, Sport Grey, Pistachio, Light Pink, White
(Colors dependent on availability)
What are the sizing options for the Tees?
Gentlemen: S, M, L, XL (add $3 for larger sizes)
Ladies: XS, S, M, L, XL (add $3 for larger sizes)
(Tee size dependent on availability)
If your goal is reached before your campaign ends will there be a chance to "unlock" other designs?
Yes, after every $325 past my goal a new design will be unlocked.
How many of your designs are "T-shirt" ready?
As much as 40.
If your campaign is successful do you plan on campaigning again?
Yes, as this is only the first step of many. I will need to raise more funds to start my business, be in business and stay in business.
When your T-shirt line officially launches, which method of printing will you be using to print the Tees, Heat Pressing or Screen Printing?
Both, although I'm more of a fan of Heat Pressing right now. The only difference will be that all Heat Pressing will be done by me and and the Screen Printing will be done by a Screen Printing company of my choosing. In the future I plan on doing both.
How and when will I be able to choose the design, color and size I want for the T-shirts.
Towards the end of the campaign you will be sent an Order Survey where you will be able to select the design, color and size of the Tees.
How can I get in touch for any questions, concerns or feedback I might have?
Email, Twitter, Facebook. Check the links below.
Other things you can do to help:
Post, Post again and then Post some more. Please help get the word out. Post on Twitter, Facebook and the countless blogs that are out there. This is a really great way of contributing.
Whether you're just browsing, visiting or contributing, Thank You and may The Messiah and The Father bring blessings upon you and your family.
Email: melbielgma@gmail.com