Our Story

We're just a couple of kids with degrees in the arts who can't seem to find work, so we're forced to work jobs in offices, bars, and warehouses to make ends meet. Unhappy with how things are going, we came to the conclusion that if we wanted things to change we had to go out there and make it happen ourselves.

We hope this film changes that and helps the artists of our community thrive, while coming together to make a film that will truly touch audiences.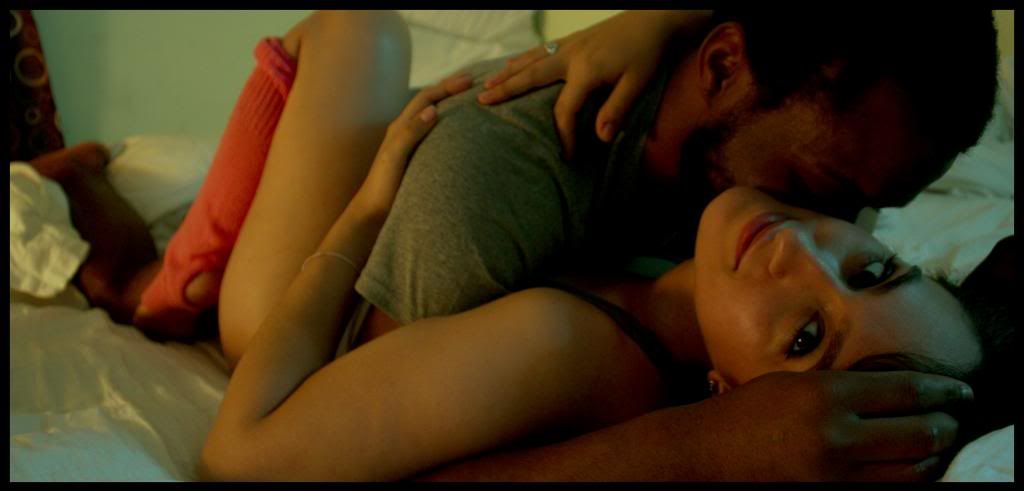 Future 86

Jenn (Monica Lynne Herrera), a rude, outwardly spoken twenty-something is alone, in a new city. With poor excuses for friends and a poorer excuse for a future, she meets Jeremy (Marcell Black), a manic depressive with a huge collection of oddities and a penchant for recordkeeping.
Upon their meeting, we cut back and forth through time, following them simultaneously through the forging and dissolving of their relationship. As they save each other from hardship, solitude, and abandonment on one end, they begin drifting apart on the other.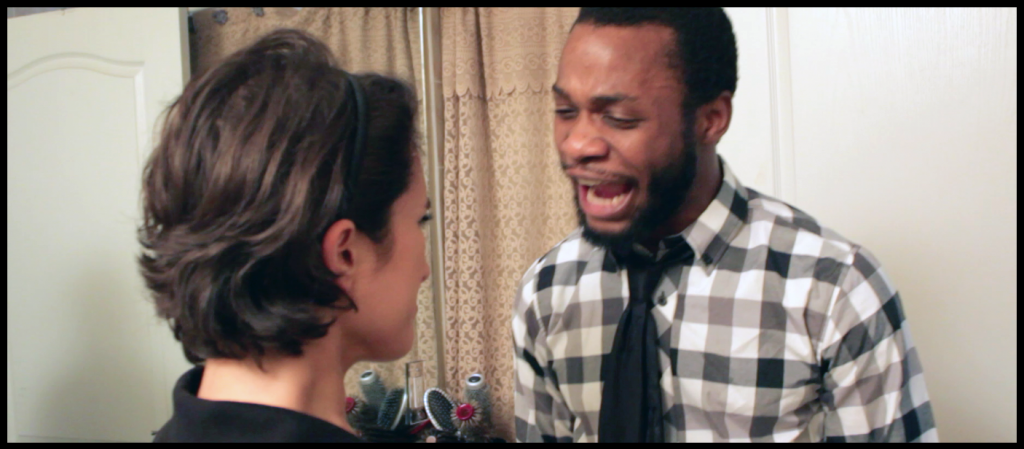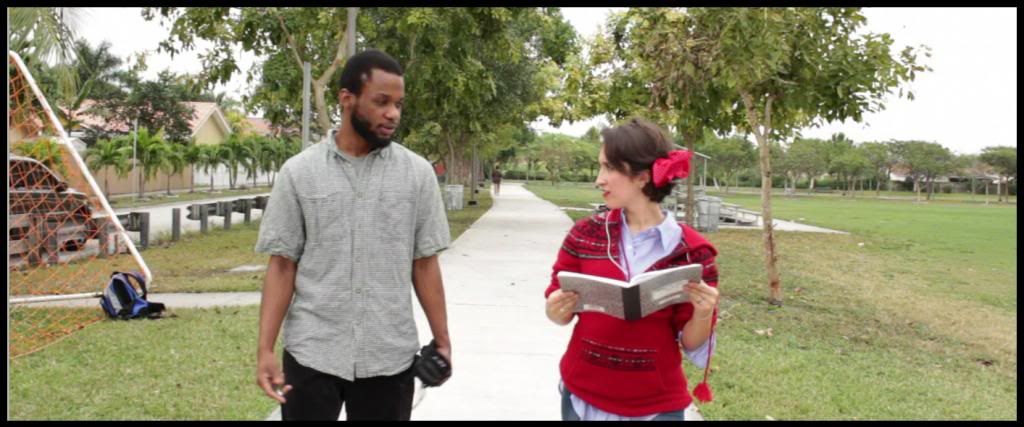 Future 86 is a story of Jenn and Jeremy's inter-dependence, overcoming, and what happens once the curtains of dreamy fairy tales and love stories fall, and we're left attempting to hold on to fleeting emotions.
We plan to shoot the film in 3 weeks over the Summer of 2013 in Miami, Fl.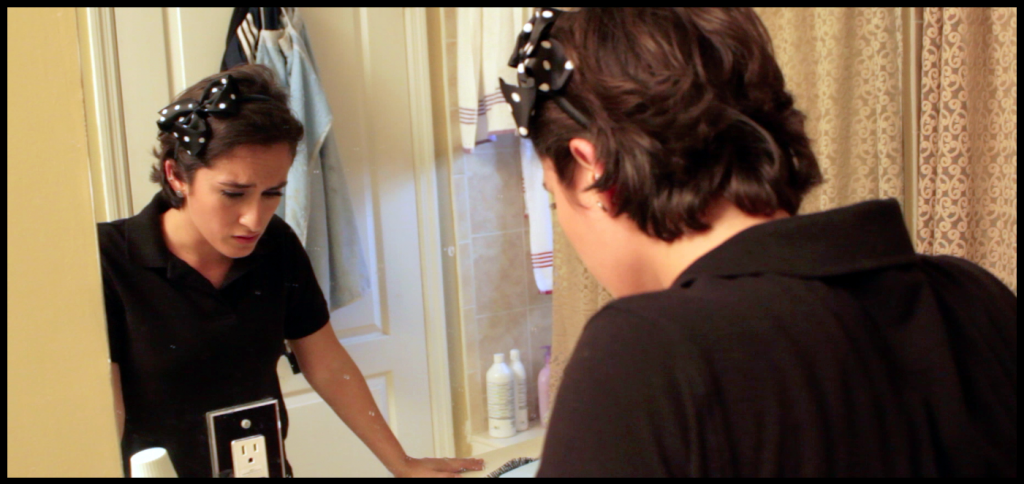 Future 86 fits in well with the developing Mumblecore film genre as an indie-rock take on films like Blue Valentine, 500 Days of Summer, Tiny Furniture, and Eternal Sunshine of The Spotless Mindto name some.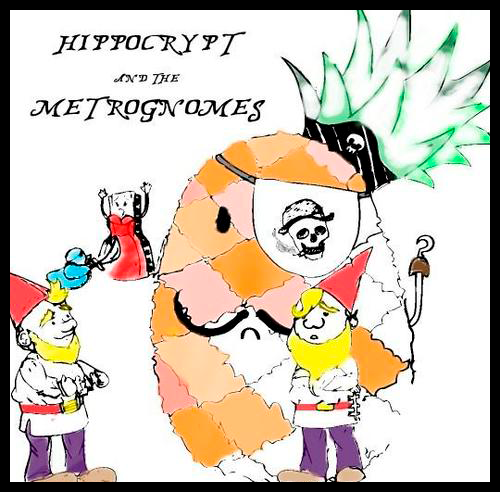 Our film is unique in that it's intensely musically involved. Based on the song "Future 86" by indie band Bomb The Music Industry, the film features music by independent artists like Andrew Jackson Jihad, Laura Stevenson & The Cans, Hippocrypt & The Metro Gnomes, amongst several others. Instead of using music traditionally by simply playing songs throughout the film, the music becomes apart of the characters personalities, and thus part of the story itself, adding a indie-music element to the film.


A film supported and built exclusively by local and independent artists, Future 86 is designed to be completed on a super-low budget, keeping with the indie style and feel of the story. It's definitely not your typical Hollywood love drama, and we're proud of that. What we do need is support from indie artists and audiences like you, people who love music and films that are touching, artistic, and original.
Extra F86 Perks Packages!
(These exist separately from the other perk packages available. To claim one of these perks just click 'contribute now', select 'no perk just contribute', donate the amount listed and send us an email letting us know: contact@quantusfeatures.com, Indiegogo only allows us so many perks... but you totally deserve better!)

$186 -  Jeremy's On Set Oddities - Includes $75 Tier plus:

An autographed thank you letter from the cast and crew along with a prop from Jeremy's crazy collection.

0 of 30 claimed

$286 - Love Will F**k Us Up! - Includes 186 Tier plus:

An autographed DVD of the finished film including the music video for Andrew Jackson Jihad's "Love Will F**K Us Up" directed by actors Monica Lynn Herrera & Marcell Black.

0 of 50 claimed

$386 - Bloops! - Includes $286 Tier plus:

Our own private blooper reel and deleted scenes along with a special video thank you from the cast and crew and a personalized letter of thanks from the director Ronald Baez.

0 of 30 claimed
Other Ways You Can Help


Tell your friends!
Share our campaign on Facebook/Twitter/Google+    
******************UPDATES!***********************

The Future 86 Street Team was busy this week! We went out and spoke to people face to face about our film and what their futures were. We're super excited to shed light on their dreams while they helped us fulfill ours!
Here's a couple of pictures from last week: (sorry about the quality, these were taken with Dave's phone)
Future 96: To be a Doctor!
Future 8: Good luck!
Future 86 Street Team After A Late Night!
Check back with us, we'll be uploading the rest of the pictures very soon!