Rebel or Conform.
Ever looked at those incredible RAW video cameras and dreamed of using one? I think everyone who has seen the footage coming out of those cameras has felt the same way. But, one look at the price, and you begin to realize that it's way out of reach for the rest of us in the 99%.
Recently, some reasonably priced cameras have made a lot of news, because of their low price and great quality. But trying to obtain one is a different matter. Of the two most notable cameras, one has a nine month back order time, and the otherI has yet to deliver the first camera. Hardly ideal.
So what can we do about this?
How about we build our own?
Yes, you heard me correctly. We are going to BUILD a RAW video camera. And it's going to be state of the art.
8 and 12 bit raw files
1080p
60 fps
$1500 - $2500 including a lens
Sound impossible? It's not. And we're going to show you how to build it, shoot with it, and grade the footage.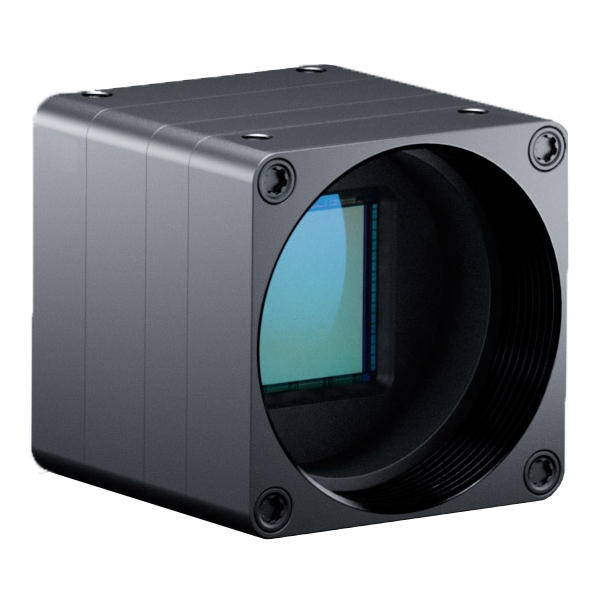 How is this possible?
All cameras are basically made of three parts: a lens, a camera sensor, and a processor that converts the images into files that you can view and edit. Building a RAW camera is simply a matter of replicating that process.
We take a machine vision camera (a fancy name for industrial cameras) and mate it with a fast, wide angle lens, and route the output from the camera to your choice of computer. Yes a computer...but you wont find this to be a problem - the cables we are using can be upwards of 30 feet long!
Our camera captures the RAW data, then the capture application on the computer debayers it...and produces DNG files that can be edited in Davinci Resolve, Adobe Premiere, Final Cut, or Lightroom.
There has to me more, right?
Sensor choice and lens choice are the reasons that this fundraiser is happening. We have seen footage from the manufacturer...and we know the two sensors we are candidating for our prototype are fantastic. In this initial fundraiser, we are seeking to complete the budget prototype. If our goal is totally blown away, we will add a sensor for testing that costs an additionl $500, as well as adding a miniature pc (4"x4") that mounts to the camera monitor to be used as a capture device, so you can be as mobile as possible. You are going to have to deal with some sort of cable, but as we said, a 30 to 45 foot cable gives you a lot of flexibility, and the smaller overall size of the camera itself will have great advantages when being rigged on motorized sliders or remote controlled gimbal mounts.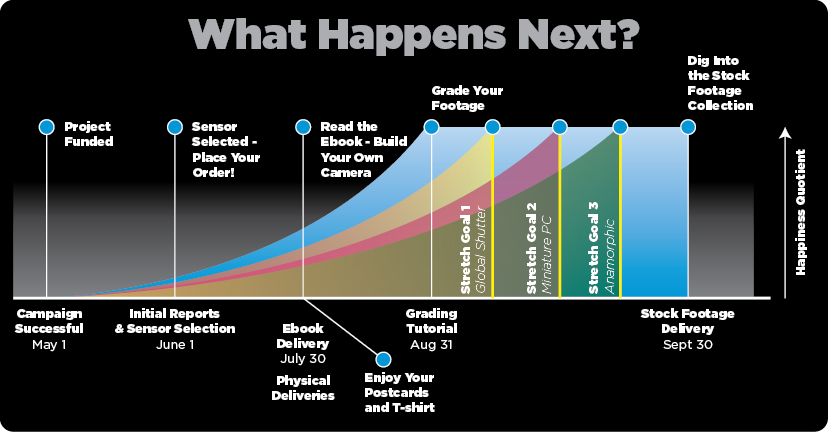 How You Can Help and What's In It for You.
We need to meet our initial funding goal in order to procure the camera sensors for verification and implementation in the proof of concept. We also need additional funds in order to do a range of lens testing. Your contributions will make that happen.
Backers will be able to choose what level of reward they want:
Postcards captured directly from the Frankencam Igor, our code name for the basic version of the DIY RAW Video Camera
A detailed guide to procurement and construction of the camera, as well as the suggested vendors who WILL have the cameras in stock when you call them
A detailed video tutorial on grading the RAW DNG files the camera will capture
A stock footage collection captured from the camera
Early access to footage tests
We've tried to select a range of appealing items for the backers. The construction guide will be the most sought after item, of course. DIY is the whole point of this campaign.
Don't Have Any Money but Still Want to Help?
We understand...there always seems to be one more hand out towards us than we are able to manage - but you can still help. In short, we would be forever indebted to you if you would push the news of this project out to everyone you can think of that would be interested. Don't be offensive, but please try to make them see the democratizing function of this campaign. If we wait on hitting the lottery before we try to get into the world of RAW video, we'll likely never enter it. It's time to rebel. Conformity is for the rest of them.
Thanks so much for your time and interest!
Jarrett Towe