UPDATE: As we approach our inital target of £2000 
Olivia Hallinan joins the cast of the 'Four:Play Vignettes'
Smash the Target!
Help us 'Smash the Target'
The original target was set at £2000 - but this is the bare minimum the 'Vignettes' can be produced on. Our aim is to overshoot this target.
Every little helps, as the more activity the page receives the higher up and more visible our campaign is.
Thank you so much for how far you have got us in such a short space of time. We still have so far to go though.
The campaign ends on the 17th of May and then the 'Vignettes' shoot on the 18th, 19th and 25th of May.
What is Four:Play?
Four:Play is a Gay Romantic Dramady Feature: Written by out-gay actor Craig Daniel Adams and to be Directed by 'The Morning After's Bruno Collins. 
The film is about love, trust and family, in a modern relationship.
What are 'The Vignettes'?
The production costs to film these are what we are crowd-funding for.
The Vignettes are a triptych of short films.
They will serve to introduce us to the main characters and themes from the feature: 'Four:Play'.
The first introduces Leo (David Ames) & Sam (Craig Daniel Adams) our new young couple in an online magazine video feature/interview about young love. 
The Second introduces Michael (David Paisley) & Jay (Arron Blake) in a glossy magazine style interview about their upcoming nuptials.
And in the third, we are introduced to Albin (Darren Lee Murphy), as he attempts to film an online dating video. 
Who are We?
Bruno Collins
Bruno Collins is an openly gay writer/director/graphic designer. He has worked on several Short films and Promotional Videos, as well as having great online success with his directorial debut 'The Morning After'.
http://themorningaftermovie.co.uk/
Craig Daniel Adams 
Craig Daniel Adams star of Beat Girl, The Bloody Mary Show and Almost Obsolete, he has appeared in Hollyoaks and on the West End stage in We Will Rock You, Grease and Our House.
'Four:Play' marks Craig's debut as a writer.
Showreel: http://www.youtube.com/watch?v=8Kt_bYShkhk
Chris Young 
Cinematographer and Editor 
Showreel: https://vimeo.com/61217458
Our Cast
We are very fortunate to have an extremely talented and openly gay principal cast for this project:

Holby City/Casualty, TinselTown and River City's, David Paisley.
Dr Who and Holby City's, David Ames.
Beat Girl, The Bloody Mary Show, and Hollyoaks', Craig Daniel Adams.
And introducing Darren Lee Murphy and Arron Blake.
We would like to also announce that the gorgeous Olivia Hallinan will be joining the cast of the Vignettes' as the interviewer in 'Michael & Jay'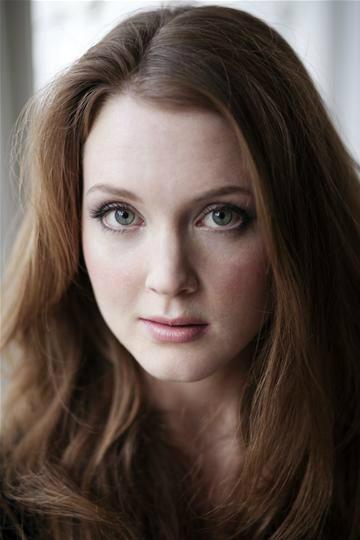 You may recognize Olivia from the very successful 'Sugar Rush' and 'Lark Rise to Candleford'. We are so excited to have her on board.
And Finally we would like to introduce the astonishing actor and successful gay writer Ben Fensome who will be our common thread in all three vignettes playng Jim the Cameraman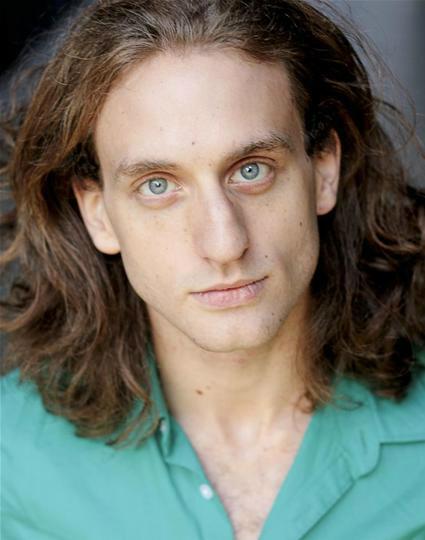 What will your Contribution be paying for? 
Your contributions will be paying for: 
Location Access
Crew
Cast
Equipment 
Read About Our Campaign in the Media 
Our campaign has be featured on both QX, Gay Times and So So Gay
http://www.qxmagazine.com/blog-event/four-play/
http://www.gaytimes.co.uk/Interact/Blogs-articleid-9571-sectionid-778.html
http://sosogay.co.uk/2013/gay-romantic-comedy-fourplay-project-seeks-indiegogo-funding/
How else can you help?
PLEASE Spread the word! Twitter, Facebook, Tumblr, Google+, blogging, tell your friends/Family/Followers/subscribers. 
Follow Us on Twitter 
@ FourPlayMovie – 'Four:Play' The Movie.
@CraigDanAdams – Craig Daniel Adams
@Unolando – Bruno Collins
@DavidPaisley – David Paisley
@semadivad – David Ames
@ArronBlake87 – Arron Blake
@DazzleLeeMurphy – Darren Lee Murphy
@Livvyloooo- Olivia Hallinan
@BenFensome- Ben Fensome
Like us on Facebook
https://www.facebook.com/FourPlayMovie
Subscribe to our Youtube Channel 
http://www.youtube.com/user/FourPlayMovie