Flawless is an intense and thought-provoking short film on the subject of male domestic abuse and a creative and engaging way to help raise awareness and stimulate more discussion around an important social issue.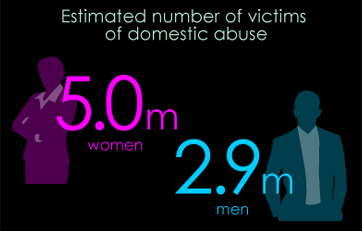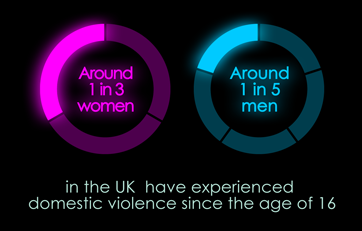 Why are we making this short film?
The goal of this film is to raise awareness of domestic and family violence with a larger discerning audience through screenings at film festivals globally as well as domestic and global distribution. We decided to explore this theme from a less common point of view, with the victim of this story being male. Domestic and family violence is understandably an emotionally charged topic and we are aware that an approach from this particular angle lends itself to debate because the general perception is that violence against men is insignificant compared to violence against women.  Official figures though reveal a very different and alarming picture, with 4 out of 10 abused people being male.  Male domestic abuse is a much less acknowledged and talked about topic than abuse and violence towards women.  Men are much less open to share their experiences, mainly due to societal and cultural issues and this causes a high level of underreporting.  Ultimately male victims suffer an appalling lack of vital support from local services in the forms of shelters and funding from the government.  With this film we hope to raise awareness and change people's perceptions of this important social issue.


Flawless has been endorsed by ManKind Initiative, a national charity that provides help and support for male victims of domestic abuse and domestic violence.  Any profits of this film will be donated to them.
"We think it is spot on.  It is that jolt that is vital in getting the message across."
Mark Brooks
Chairman of Mankind Initiative


We are also proud to have been endorsed and supported by Erin Pizzey, a pioneer and internationally famous for having started one of the first woman's refuges in the modern world.
"What happens to abused men seems to be of no importance.  I can weep — it is as if men don't bleed or suffer."
Erin Pizzey
Domestic violence campaigner & men's human rights supporter
About the short film
Flawless is a psychological drama, the simple story of a man trying to deal with a minor glitch in his apparently perfect life.  The story uses a real-life trivial anecdote to set the plot and create the problem for the protagonist to overcome.  A deceptively easy solution becomes soon impossible to achieve, while the narrative slowly takes an unexpected turn and reveals our character's deep and very private struggle.  The story explores the concepts of fear, frustration and disillusionment that are often associated with a violent and abusive domestic environment.
Our pledge
We will put all our energy into this project and create the highest-quality short film possible with the available resources.
We will attach experienced talent and recognisable British actors to the project to give it additional gravitas and increase Flawless' visibility and marketability.
We will create a professional social media campaign to increase general awareness of the project and engage the media.
We will engage with the involved charities and work with them to increase awareness of male domestic abuse and violence.
All of the profits of Flawless from sales and distribution will be donated to the charities supporting this short film.
Rewards
We came up with some amazing rewards for your contribution which you can see on the right.  We hope you find them interesting and worthwhile but if you have a wish or a great idea for a reward please let us know!  We will be more than happy to accommodate feasible suggestions.  You can contact us via email on flawless@valhalla-pictures.com.
We appreciate that some people may prefer to remain anonymous.  In this case you will receive all the rewards included according to your pledge but we will refrain from mentioning your name in our social media campaign, on our website and in the film credits.  To avoid any misunderstanding we will check with you before we plan to publish your name anywhere.
We will also give away festival passes for those short film festivals around the world where Flawless will be shown.  So when Flawless is selected by a film festival close to you, there is a good chance that you will be able to experience the film together with the festival audience.
Supporters of Flawless
Since we started preparing the campaign we made a number of friends who felt particularly close to the subject matter and were impressed by the commitment of our team.  They decided to contribute with whatever they had to offer in order to help us raise the finance for the film.  If you too have something to offer and would like to help our project please let us know.  There are many ways in which we can work together.  Get in touch and find out how you can help raise awareness of domestic abuse in a very powerful way, like only the film medium can.
Steven Carroll
Steven Carroll is a Scottish editorial illustrator and caricaturist and has donated a specially made illustration to the Flawless campaign.  As part of his 'Letterhead' series he created an original piece of artwork using only letters from the title of the film.
Each letter has two jobs to do; retain their basic legibility but, at the same time, construct recognisable features.  A fine line indeed.  The portraits start off as pencil sketches, which are then converted into vector shapes using computer software.  The result is a bold and graphic style ideal for enlarging to poster size for extra impact or reduced to the scale of a stamp.  For more information visit his website on www.stevecarroll.co.uk.

Clare Mackie
Illustrator Clare Mackie was born on a farm, in the Kincardineshire countryside, on the east coast of Scotland.  She grew up surrounded by fields, chickens, pigs and cows.  Her quirky style is fresh and original and her illustrations are as multi layered as they are exquisitely detailed.
Clare loved our project and felt the subject matter was close to her heart.  She immediately jumped on board and offered to produce two original illustrations for the fans of our project.  For more information visit her website on www.claremackie.co.uk.

Luca Visual FX
Luca Visual FX produce unique, high-end visual FX plug-ins and transition packages for major compositing and editing software like After Effects, Final Cut, Premiere Pro and Avid.
They were thrilled to be able to support our campaign by making available a number of FX packages that filmmakers, editors, post production fans will find invaluable.  For more information visit their website on www.lucavisualfx.com.

Erin Pizzey
Erin Pizzey was born 1939 in China. After being captured by the Japanese, she left with family on the last boat out of China in 1942 and lived in the Middle East prior to her arrival in England in 1946. In 1971, Erin opened the first refuge in UK and one of the first in the Western world specifically dealing with all victims of domestic violence. She is the author of Scream Quietly or the Neighbours Will Hear, the first book on domestic violence, published in 1974. In 1979, she came to the United States at the invitation of the US government, embarked on a Salvation Army sponsored tour of 21 cities to help set up shelters for victims of domestic violence. Erin moved to the United States in 1982, to open a shelter and lecture on the subject of family violence. During this time, she also wrote and published novels.
She continued to work with domestic violence victims when she moved to Italy in 1987 and was the Guest of Honour at the 1994 Rome International Conference of Supreme Court Judges. In 1997 Erin returned to England and continued her career as a journalist and novelist, and more importantly to work for victims of domestic violence. That same year, she was the honoured guest at a luncheon on Capital Hill in Washington, DC, sponsored by Congresswoman Lindy Boggs. Erin has spoken to numerous men's domestic violence victim groups. More recently, in March 2007, Erin opened first Arab refuge for victims of domestic violence in Bahrain.  Her website is www.erinpizzey.com.
Where will the money go?
Your pledged money will go towards the Pre-Production and Production cost of Flawless which will include:
Small wages for cast & crew (Producers and Director will not take a fee)
Travel expenses / transportation during shooting
Location fees
Equipment (camera, lighting and sound)
Set & production design
Make-up  & costumes design
Catering
Insurance
If more money than the target amount will be pledged, then we will use part of that money to increase the production values of Flawless (i.e. better camera, lighting, set design etc.) and allocate part of it to Post-Production and Distribution.
The creative team
Tito Sacchi – Writer/Director
Italian director Tito Sacchi began his career in advertising and has now worked in digital media design for more than 15 years.  He has also written, produced and directed a number of independent short films that gained awards and official selections at prominent festivals internationally, including Palms Springs, Sitges, London Independent Film Festival and Rome Independent Film Festival.  His short film 'From the Cellar' was a Virgin Media Short finalist in 2010.  Tito is currently developing a feature script (The Ogre) to be filmed on a remote island off the Italian coast.
Andreas Kubat - Producer
Swiss producer Andreas Kubat co-founded Valhalla Media Productions / Valhalla Pictures, a London-based independent film production company, which is currently developing the feature film '88 And Other Numbers' and is an Associate Producer on the feature film 'The Fixer', produced by Cat & Weasel Films, which will shoot in autumn this year.  He is also co-running Script Boutique, an online platform which connects scriptwriters and their scripts with film producers and film industry executives.  'Flawless' is his second short film with award-winning director Tito Sacchi after their earlier collaboration 'Tyres R Us' which they submitted to the Virgin Media Short Film Festival in 2012.
Joshua Fairbairn – Associate Producer
Joshua graduated from the Northern Film School and went into Post Production for 6 years, working his way up to senior Editor at VSI Ltd; clients included BBC Worldwide, Momentum Pictures, and Technicolor.  He now divides his time between editing and production work ranging from corporate, music videos, documentaries, and shorts.  Recent projects include Ron Howard's new film "Rush" and Flawless is his second project with Andreas and Tito after working on 'Tyres R Us'.
Mark Nicholls – Associate Producer
Mark has a 2:1 marketing degree plus experience working for Full Service Advertising Agencies, as well as running Newsweek's Asia and Europe Classified Advertising Sales desk. More recently he ran the FTSE 100 Company ICAP's Freight Derivatives desk running the global operation from London with a presence in Singapore for over four years. He brings expertise of operating and managing a global business in a fast moving, highly pressured environment. Mark is co-founder and Managing Director of Script Boutique, a new script facilitation service connecting scripts with producers and founding partner of Valhalla Pictures. He is currently developing his first feature called "88 and Other Numbers" as well as exploring co-production opportunities and other financing opportunities.
Emma Norton - Social Media
After graduating from the University of Warwick in 2011, Emma set about trying to find a career in documentary film and ended up developing a passion for social media, digital communications and helping small businesses to improve their presence online. Since then she has established herself as a freelance social media manager and, alongside other clients, she has been assisting the Flawless team with our Twitter and Facebook campaigns.
Stephen Follows – Executive Producer
Stephen Follows is an award-winning writer and producer based in Ealing Studios and has produced feature films, short films and online film series.  His most recent film is 'Baseline', a £1.5m feature starring Jamie Foreman, Dexter Fletcher, Zoe Tapper and Gary Stretch.  The film is represented by Moviehouse Entertainment and released in the UK by Optimum Releasing.  Stephen also writes and his work has won the Virgin Media Shorts prize, been nominated for a British Independent Film Award and has been long-listed for a BAFTA in 2011.  Previously Stephen has written for shows such as 'Newsrevue' and been commissioned by BBC Radio 4.  In addition to his own projects Stephen also acts as a Consultant Producer, advising on the development and distribution of feature films and all aspects of short films.
Cast
Well-known British actors expressed their interest in the script and we are talking to their agents to finalise their commitment.  Unfortunately we can't announce any commitments until the funding has been secured but we can assure that we will have recognisable talent attached to this project.
Distribution/Sales
We are looking at Flawless as a potential prize winner in many of the major OSCAR and BAFTA qualifying festivals including Clermont-Ferrand, Aix en Provence, Palm Springs, Krakow and Sundance.
Some distributors have already recognised the potential of the film and an Academy Award® winning film distribution and sales agency issued a Letter of Intent (LOI) to acquire the domestic and international distribution rights.  Prospective sales could include TV subscription channels, VOD and in-flight entertainment.
You are a part of the project
We will keep you up-to-date throughout the project.  We will be sending regular updates via email, post updates on our Twitter & Facebook feeds and giving thanks to all those who contribute as we go along!
Make sure to follow us on these social media platforms:
Twitter: @FlawlessShort
'Like' us on Facebook: Search for 'Flawless movie' or go straight to: http://www.facebook.com/flawlessmovie.
You can also contact us via email on flawless@valhalla-pictures.com.
And please make sure to regularely check our website. 
Learn more about domestic and family violence/abuse
Recent reports suggest that about two in five of all victims of domestic abuse and violence are men, contradicting the widespread impression that it is almost always women who are violated.  Because of that men assaulted by their partners are often not taken seriously or ignored by police, see their perpetrator go free and have far fewer refuges to flee to than women (4,000 for females in England and Wales compared to only 76 for men).  Male abuse and violence is a much under reported issue.  Twice as many male victims (41%) than women (19%) do not tell anyone about the domestic abuse they are suffering.
Data from Home Office statistical bulletins and the British Crime Survey show that men made up about 40% of domestic violence victims each year.  Overall the 2008-09 bulletin states: "Around one in six men (18%) had experienced domestic abuse since the age of 16.  These figures are equivalent to an estimated 2.9 million male victims of domestic abuse."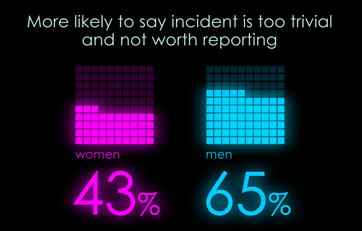 Links/sources:
https://www.gov.uk/government/uploads/system/up...
http://www.ons.gov.uk/ons/dcp171778_298904.pdf