The Exchanghibition Bank needs your bailout!

"When Bankers get together for dinner they discuss Art. When artists get together for dinner, they discuss money"

-
Oscar Wilde
November 2009 I destroyed my most recent project (Checkpoint Dreamyourtopia - a border control checkpoint to enter your own Dreams) with chainsaws and sledgehammers in an old swimming pool in Berlin. That day we tore down the walls between Dreams and Reality, exactly twenty years after the Berlin Wall came down. As always, a new Dream is only a Reality away and the Exchanghibition Bank will be the first step in realizing a new Dream!
Do you remember the image of Scrooge Duck diving into his money? Wealth and material accumulation once provided a happy image to children around the world, but have become increasingly dystopian and suspicious in recent times. Financial crisis has removed the pot of gold awaiting us at the end of the rainbow.  Even though the fantasy of riches has gotten ever more distasteful, can you still resist a swim in a pool filled with money?

And that will be my new art project: a pool filled with millions of money bills, bundled in stacks. A closer look at the pool will reveal that the bills in the pool are not real money, but pieces of aesthetically pleasing art. During today's financial crisis, art has been frequently cited as an advantageous alternative asset class and diamond encrusted skulls and Picasso's go for over one hundred million.

As the participants will strip down to enter in a pool of artful riches, they'll realize it's strictly forbidden and enforced by security guards to take even one bill back home.

The pool itself will be built at the Burning Man festival in Nevada. That festival is a temporary city (Black Rock City), built in the Nevada desert, based on a gift-economy. In Black Rock City, a city that functions without money, a Fort Knox like vault will hopefully challenge the assumptions and relationships participants have with money, and art.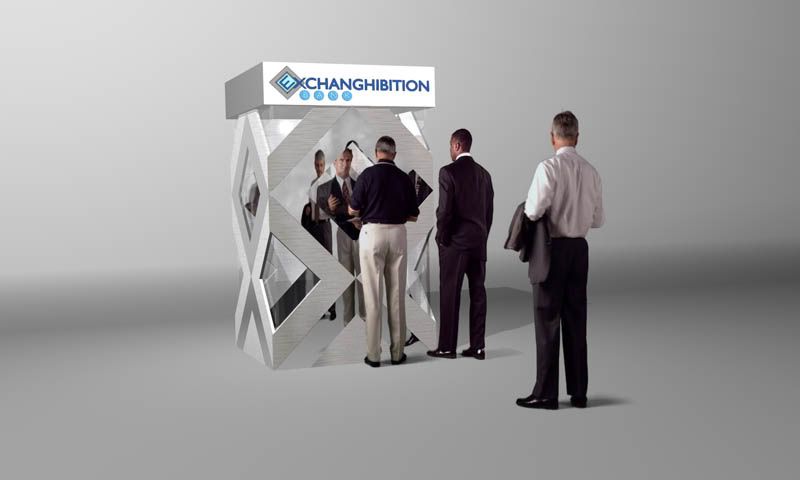 No real bank will finance this project, so I'll start my own bank; the Exchanghibition Bank, which will hopefully help this dream come true. The Bank itself will be a specially designed exchange booth and will travel to different places. People can buy or rather exchange their money for the specially designed art bills  and a bill with denomination zero might become worth more than a bill with a value of a hundred thousand.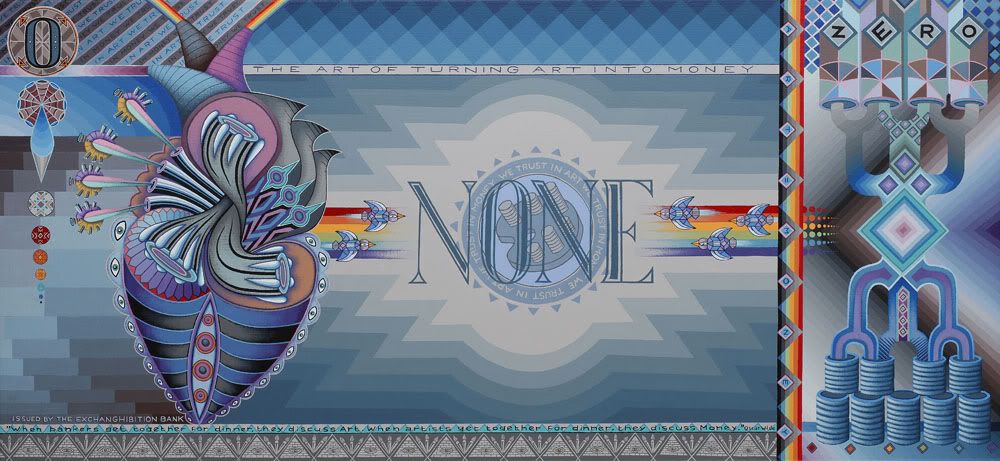 This way we can start raising some money to fill the pool and at the same time establish an exchange rate for the bills.  This exchange rate will eventually also result in a very interesting total value for all the bills in the pool project, which might propel the installation itself into the multi-million dollar elite league of art. Which means it's a great work of art, right?
And of course this bank won't get a bailout from the Government, so we need you!
Let's swim in our fantasy while others drown in their reality ! The Money raised with this campaign will make sure the bank booth can be built, banker costumes can be made and money/art bills can be printed, and , NO, no money left over will disappear in greedy bankers' pockets, but will be used to start filling up the pool!
Building a huge interactive project in the Nevada desert as an artist from Amsterdam will provide more than the usual challenges. Therefore I am happy that Nimby in Oakland offered me working space, which could become the very needed 'Home away from Home', with an infrastructure that's already in place. Hopefully the money raised might also enable me to fly to San Francisco to connect in real life with those who offered help through the internet and set up the beginnings of the Exchanghibition Bank Headquarters.
After all: "Money alone won't make Dreams come true but it sure helps!"

(quote from the Dreamyourtopia dream currency as shown below)