We have completed principal photography and the film looks fantastic so far. We showed a rough cut and one University of Texas at Austin film department professor said it was a "wonderfully successful" project. Although we have exceeded our initial fundraising goal, we just need a little more financing for post-production work and to get a few pick-ups, so please consider donating to "Ex Patria". 
Welcome
Thanks for visiting our IndieGogo campaign for Ex Patria! If you're interested in learning more about our project, or how we plan on using your contributions, keep reading. Your contribution towards our modest fundraising goal will help us create a professional looking film and will also help us along on our educational paths to become professional filmmakers.
The Film
Ex Patria is a narrative short film currently in development in the Radio-Television-Film program at the University of Texas at Austin. 
Ilyana and Erica are scheduled to return to the U.S. after spending a year abroad in Berlin, Germany. They wake up on the morning of their scheduled flight back to the States in a hotel in Frankfurt after arriving the night before by train from Berlin. Ilyana has decided overnight that she does not want to go back to the States. She shares this information with her friend with a dramatic gesture. Erica is hurt that Ilyana is not coming back with her and is afraid of losing her friendship. Ilyana explains her reasoning for not returning to the States and suggests that Erica stay in Berlin and live an "unexpected life".
The Cast

Shelby Graham as Ilyana
Shelby entered the acting world in her Kindergarten's Holiday School Play and has acted ever since, appearing in at least one play a year up through sophomore year in college.  Now trying to break into the film-realm, Shelby has worked on several student films throughout her college career and is excited to be cast as Ilyana in Scott Cobb's "Ex Patria."  Taking eight hours of acting classes a week on top of school and graduating this May from The University of Texas at Austin with a degree in film, Shelby is pursuing acting following her academic career and is very optimistic to what the future holds.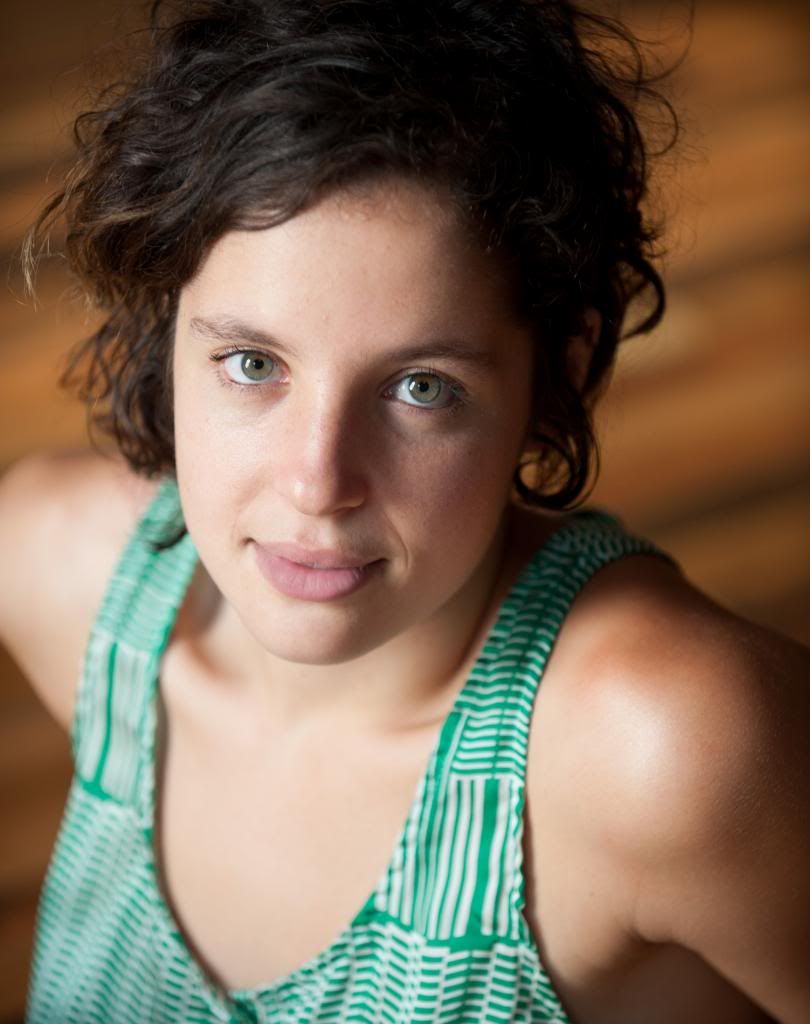 Rebecca Karpovsky as Erica
Rebecca is a 2011 graduate of Scripps College with a B.A. in Theatre & Film. While a student she received the "Award for Excellence in Acting". In addition to her film work, she has extensive stage experience. She gained experience related to her role in "Ex Patria" when she spent more than a year living abroad in Argentina. 
The Filmmakers
Scott Cobb, Writer & Director
Scott is a senior film production student in the Radio-Television-Film Department at The University of Texas at Austin. He is concentrating on directing and screenwriting. Scott has studied abroad in Europe at the Universität Leipzig and the Universität Stuttgart.
Daniel Andrade, Producer
Daniel is a graduate of The University of Texas at Austin. During his senior year, one of his poems was selected for inclusion in Analecta, the official Literary and Arts Journal at the University of Texas at Austin.
Colemar Nichols, Director of Photography
Colemar is a cinematographer from Austin. His influences include Liverpool FC, Douglas Slocombe, Roger Deakins, Socrates, Bernard Herrmann, Gregg Toland, David Hume, and others.
Eric Hill, Sound Recordist
Eric is a senior film production student in the Radio-Television-Film Department at The University of Texas at Austin.
What We Need
All of our cast and crew are volunteering their time. We are raising funds to spend on a location, props and extra filming equipment. Most of our equipment will be from the RTF Department at The University of Texas at Austin, but we will need to rent a few additional items. 
Other Ways You Can Help
If you can't contribute money, that doesn't mean you can't help!
Spread the word about our project on your social networking pages such as Facebook and Twitter. 
Use the Indiegogo share tools!