Only 20% of political leaders in the world are women. We want to change the ratio.

Women LEAD is a leadership development organization for young women in Kathmandu, Nepal. We have empowered more than 200 young women to take leadership positions alongside men in Nepal by providing them with the skills to pursue their vision for change. We were selected as Women Deliver's Top 50 Solutions Delivering for Women and Girls in 2012.
Your contribution will provide scholarships to 175 young women for year-long leadership trainings that will change their lives, their schools and their communities.
Women in Nepal face overwhelming challenges: 1/3 of girls aged 15 to 19 are married and 60% of women are illiterate. Young women have the passion and vision to solve the problems plaguing their communities, but simply lack the necessary training, guidance and resources.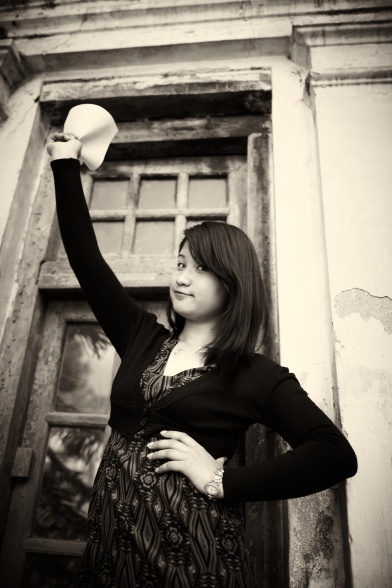 Menuka modering a panel discussion on active citizens.
We train exceptional young women like Menuka.
Menuka, a 2011 participant from the minority Gurung ethnic group, came into the LEAD program knowing that she wanted to go into business. We first knew Menuka was extraordinary when she took the initiative to speak to her community on their treatment of child domestic workers after attending our workshop on domestic violence. After learning from leading female entrepreneurs during our program, she was selected as our Social Entrepreneurship fellow, co-led a School Leadership program for her own middle school, and is currently interning for us during her gap year. In the future, she hopes to become a social entrepreneur to improve Nepal's economic and political condition.
Your contribution will ensure that young women leaders like Menuka will be able to attend our year-long leadership course for free.
Our LEAD program empowers exceptional female high school students through leadership training and youth activism. Participants are paired with a mentor and choose 1 of 4 year-long activism tracks:
Leadership (LEADers co-lead a six-month School Leadership program for 30 students aged 14-15 in middle schools),
Entrepreneurship (LEADers design and launch their own social venture),
Advocacy (LEADers build advocacy campaigns in Kathmandu) or
Development (LEADers intern at a Nepali NGO).
Learn more about our programs at our website.
What We Need & What You Get
We need $14 000 to provide training to 175 promising leaders: 25 year-long scholarships, and 150 six-month scholarships.
The 14 000 needed is broken down as follows:
| | |
| --- | --- |
| Training 175 youth | $9,000   |
| Materials | $1,000   |
| Administrative Costs |   $1,000   |
| Closing Ceremonies | $900   |
| Monitoring & Evaluation | $500   |
| Seed Funding for the Ventures in the Social Entrepreneurship Program | $500   |
| Mentorship Events | $500      |
| Partnership Development | $170      |
| Recruitment | $130      |
| Fellowship Stipends | $300      |
|   |   |
| TOTAL | $14,000 |
Your Impact
"Before the LEAD program, I never felt like I could lead things, but now I feel like I can lead anything at any time. I believe in myself much more than I could ever imagine. After Women LEAD, everything changed."  - Sharmila, Women LEAD 2011 Participant

    Menuka leading a session on time management with 2012 Participants.

      Women LEAD Participants registering to vote!
By contributing, you will:
Empower young women to gain confidence in their abilities and skills and raise their voices to advocate for change and negotiate the issues in their lives on stronger terms;

Enable young women form and articulate their career goals so they are better equipped to seek and leverage opportunities;

Help young women gain a deeper understanding of the key issues facing their communities and nation and nurture their civic and political awareness and activism.



Your gift* will empower young women to become leaders and changemakers in their communities.

Other Ways You Can Help
We understand that some people just can't contribute, but that doesn't mean you can't help:
Use the Indiegogo share tools!
Get the word out and make some noise about our campaign! LIKE US on Facebook (share our status and links to your friends) and FOLLOW US on Twitter (retweet our messages to your followers)
Start/ join a city team to hold fundraisers and more.
THANK YOU FOR YOUR SUPPORT! 
* Women LEAD is in the final stage of attaining our 501(c)(3) status so donations are not tax exempt. If you prefer to receive an immediate tax deductible exemption, you can donate here through our fiscal sponsor, Ashoka's Youth Venture. Please select Women LEAD in the drop down box.