Ecstasy of a Cripple:
The Resurrection of Passion
OUR PROJECT
We are an inspired team of creative artists, mystics and visionaries.  We will be creating a series of spiritual-erotic photos to develop the modeling portfolio of Jocelyn Woods through the lenses of Thomas Dodd and Leonis Sayfire, and need your help to manifest this vision into reality.
This Fine Art photographic series will document, through the highest calibre of horizon-trespassing artistry, Jocelyn's mystic encounters of sexual union with the Unknowable Mystery underlying all creation. 
Once the portfolio has been developed, it shall open gateways of opportunities for submissions to publications, gallery exhibits, book projects, and the transfiguration of societal perceptions regarding sexuality, disability and divinity.
OUR PLAN
Shooting of the project is planned to transpire over November and December, with fine art pieces delivered to our sponsors by March 2013.
Themes and titles have been discussed to include the following: The Crucifixion and Resurrection of the Divine Feminine, Incorruptible Matter (Mater), Immortality, Ascension, the fusion of life and death, "A Dance of Veils," "Maiden of the Apocalypse" and many more, all inspired and directed by Jocelyn's mystic encounters.
Because Jocelyn's neuromuscular disease prevents her travel, our team will need funding in order to bring Thomas Dodd from Georgia to Vermont.  We will need to buy extensive, high quality, handmade wardrobe and prop accessories, and cover production expenses, including bodypainter Leonis Sayfire's makeup assistance and hiring our male model, "Lion."
OUR PASSION
Jocelyn Woods, Mystic / Model
Jocelyn Woods is a poet, mystic, artist and model with a severe neuromuscular disease. Unable to stand or walk, she has been semi-bedridden for 9 years, having experienced many excruciating illness on the threshold where life and death kiss, only to emerge with highly refined revelations and the passion to transmit them to her global brothers and sisters. 
Amongst poetry, mystic revels, musical and visual expressions of myriad kinds, my passions for pushing the boundaries of Art and refining expression to the Highest Orders has led me to have a sudden upswelling, surging desire to create my first modeling portfolio...
It is my fervent wish to utilize my "crippled" body to illustrate and document the naked core of existence, specifically by experimenting with the fluidity of matter as experienced when one remembers their divine origins. I would like to portray, through an ongoing collaborative project, my encounters of Erotic Union with the Divine--highly sexually charged "raptures" that unveil the blinding core of being.
To go beyond the procreative urge, beyond even the societal concepts of the sexual revolution, to manifest a Sexual Apocalypse, in the original Greek meaning of apokolipsis: to unveil that which had been hidden; to disrobe.
I was searching for highly skilled, sophisticated photographers who go beyond the ordinary view of life and dare to trespass in the Unknowable. Photographers whose lens can melt into my mystic visions and produce a collaborative melded fusion of sensual and spiritual arousal in the heart of the earth. And I found them in Thomas and Leonis. (www.facebook.com/resurrectionofpassion)
Thomas Dodd, Photographer/Artist 
The artwork that Thomas Dodd creates is visionary in scope and dualistic in nature.  Light and darkness, life and death, and beauty and horror exist side by side in his creations.  Mythological and religious themes abound in his work; sometimes with a twisted tongue-in-cheek approach, and at others reverently paying homage to the Old Master traditions that influence his vision.
Although his artwork resembles paintings, it is actually in the realm of photography, but Dodd's creations are much more than mere manipulated photos.  There is an overall cohesiveness and attention to textures that one does not usually find in most digital art.  His images have an organic feel that never looks assembled or computer-generated and he shuns the commonly used digital "cut and paste" clichés, preferring instead to assemble his scenery, costumes and models at the time of principal photography.
The images that Thomas creates are basically a visual equivalent of the music he composed in the 1990s.  Mythological themes and their relations to emotions and psychological states continue to be his primary subjects and motivations.
Leonis Sayfire, Photographer/Artist
I am a nature and portrait photographer currently hailing from the stunning state of Vermont where I attend Johnson State College pursuing a degree in Secondary Education with a concentration in Mathematics.  I have constantly been inspired by the union between spirit and nature and began my journey toward being interested in mathematics attempting to tease truth from the experiences of my life.  I wanted to learn the language of the universe.  Mathematics in it's pure simplicity is the language which can bring to life myriad stunning forms.
Though much of my portrait photography is highly edited, often photo-composites mixing portraiture and natural elements, I pride myself on my abilitiy to capture the special light at the center of each soul I am graced to work with.
I reach a higher level of this expression when I add body-painting to the mix.  To take brush to a canvas of skin is both an inpiring and exhilarating experience often producing shivers and revelelations in both artist and human canvas.  I love working with unique models from all physical and cultural realms capturing beauty in it's expansive permutations.
Uncertainty, spirit, expression, building bridges, and shattering preconceptions, are underlying themes of all of my work.
You are invited to participate!
Be a part of making this artistic dream come true!  Help bring Thomas Dodd to Vermont to photograph Jocelyn.  "Thomas is my favorite living master in the world," Jocelyn recounts. "It's like preparing to pose for Da Vinci or Waterhouse, except it will shatter all previously conceived artistic horizons.  The first time I dared to share my visions with Thomas, he wrote back with the words I like your ideas.  Actually, I like all of them.  I knew from that moment on that our visions would merge."
We need funds for:
Bringing Thomas Dodd from Atlanta, GA to Cambridge, VT: his airfare, lodgings and accomodations, etc.
Compensating Thomas Dodd and Leonis Sayfire for their Photography/Artistry
Makeup / Hair / Bodypainting for the 4-5 day shoot with Thomas, and the complex shoot with Leonis.
Hiring our male model, "Lion."
Print and Production costs, so we can reward our sponsors with gallery quality pieces from the Ecstasy project!
Extensive haute couture, high fashion, handmade WARDROBE and PROPS, including but not limited to: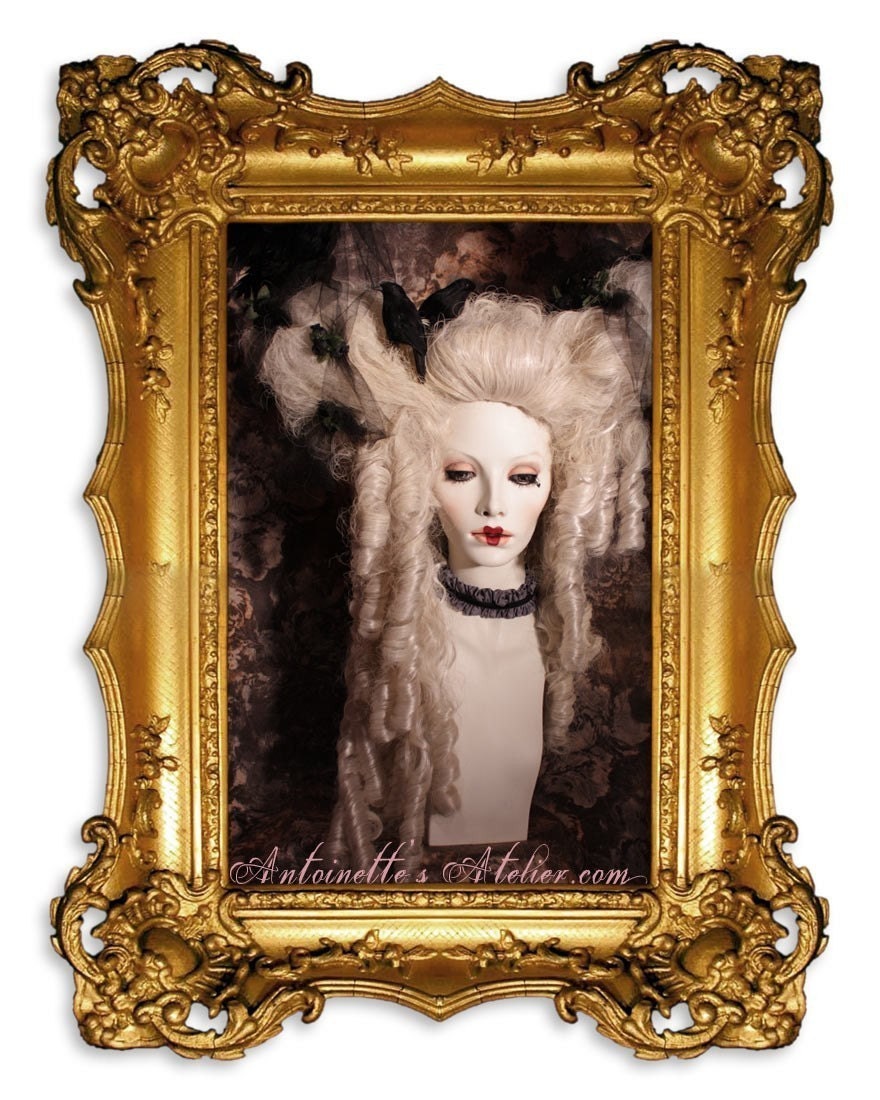 Authentic, customized Baroque Rococco Venetian hand-crafted wig, in 18th century style, by Antoinette's Atelier. (www.antoinettesatelier.com)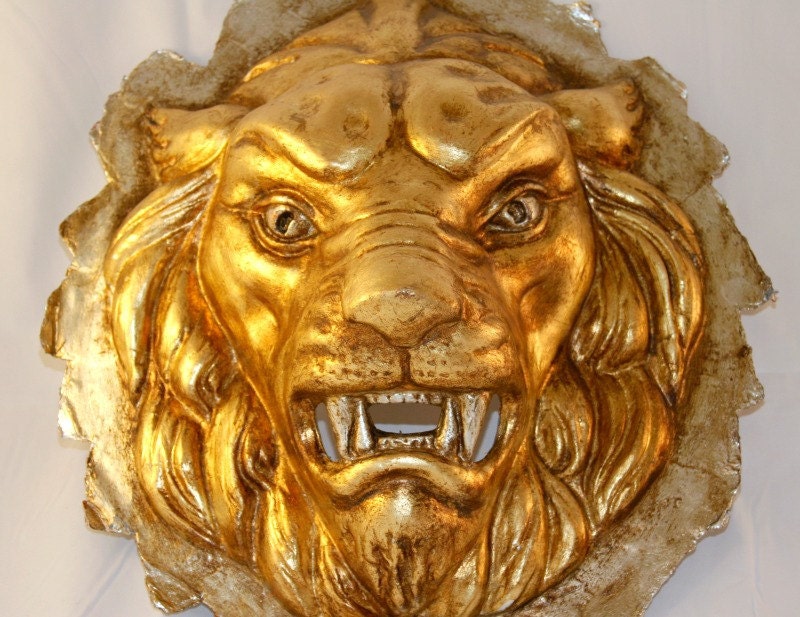 Venetian Gold Lion Mask, handmade by Venetian Artiquity from VENICE, Italy(http://www.etsy.com/shop/VenetianArtiquity)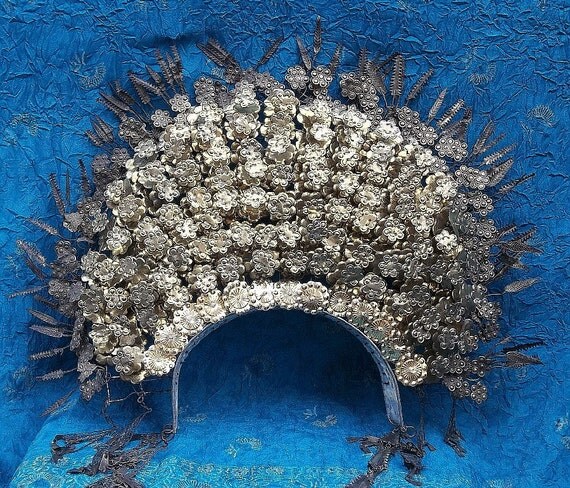 Vintage Bridal Tiara from Sumatra, Indonesia (http://www.etsy.com/shop/ElrondsEmporium)
Tribal Leather Loincloth, handmade by Misfit Leather (http://www.etsy.com/shop/MisfitLeather)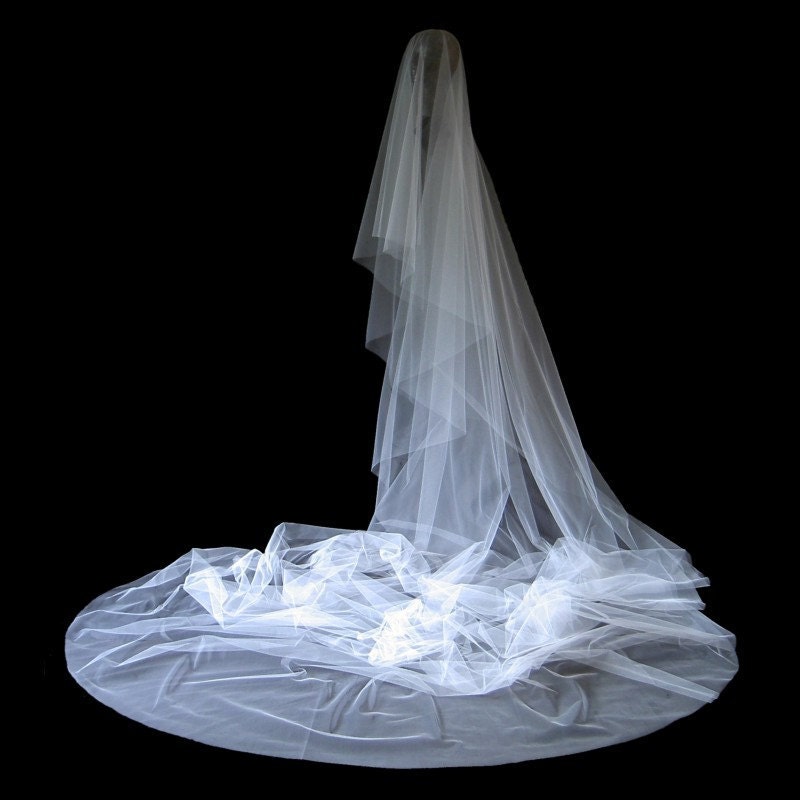 Royal Cathedral Veil, by Veil Artistry, (http://www.etsy.com/shop/VeilArtistry)
OUR GIFT TO YOU: Own a Piece of Ecstasy
In expression of our gratitude for your contribution, ALL sponsors shall receive a print from the collection.  See the perks listed at the right to choose and claim your print today! 
Please spread the word about our project on Facebook, Twitter and other social networks with your friends.  The more people we get involved, the closer we will be to manifesting our vision.
Excerpts from Jocelyn's diaries:
I want to light a fuse inside the planet, that will crawl underneath the skin of humanity, at first an eerie tingling, then into molten streams of lava will pour through the diluted veins of the world.  Our society severely lacks passion. I do not understand how people can survive a single day in the mundane mediocrity of sterile boredom. This is the resurrection of Passion from its suffocating slumber. Until there is nothing but ecstatic dance, never-ending unveiling. Eternal nudity that only gets more naked.  So raw and terrifying that it becomes purest of all pure purities.  The display of my flesh is the disrobing of all that has lain hidden and dormant in humanity: a disrobing, until even the skin is transparent and the guts show through. Then, I want to light a fire to our insides. To consume every organ--which are ghosts of the past--with the fire of ecstasy. Slowly, softly, suddenly, severely all at once. How?  Through my very own flesh. I am the proxy. This is my cup. Behold how fire does not burn, behold how water does not drown: the elements meet in me, a graceful apocalypse lit by the hallow of my body and delivered by the ferocity of my tongue. Words that peel, in licking flames, with whispers of "You are me, you are me, you are me," in dazed lucidity I wake inside the tremulous core of my macrocosmic citizens, and I will feel the shuddering bodies of my people in the eruption of my cells as they cry, "We are you, we are you, we are you."
---
I have flown through the strings of the Weaver's Harp
Where muses nine beguiled Merlin.
Unconstrued, I conjured magical carpets
That wove as I flew the song of every place I desired
As I was spaceless bathed in the harp's hues,
Tapestry shuddered into airborne liquid fuse
Of soundless soulful choirs
Perpetual redeemers of heaven's stairs
Filling hell's basin with spilling rainbow juice
That melted time's brazen halls
Into sun-pools of wishes optimally finding me
And I alighting in lightning veins
Of surrealist crepuscular crevices undone.
Didactic trilogy unwoven chapterless
Triune heresy of pyramidal complex
Apex coronating zenith's trajectory
Central fire lit by my glass eye
Ignite the stairs of heaven, bridge of gods collapse
Into my sight unite as a ring of power
Expandable infinitesimal without rim:
I lick the incantation of the Prime Cantor.
As my adventure wove twixt string and humming string
The giants awoke at the anvil of the hearth
The bridge of the gods trembled
Heaven's rafters shook.
Hell's confines broke loose.  
It was then I met you.
And remembering our antique acquaintance
Could no longer fathom who or what or why
Or how it could be questioned.
As I hovered motionless, stupendified
Two banshees did emit a howl
Distracting my reverie, to them my gaze was turned
Thus by dripping eye that reaches not nor spiteth
I unveiled dichotomy, revealing two harmless cherubim
Happily entwined, without prejudice.
Their newfound freedom so unshod my wit
That the burden of identity, now lost to me,
Left me nameless
And numberless, I was admitted to the choir.
And knowing that I know not,
Am granted a peace that passeth all understanding.
Crumbs of flesh swept up in praise,
The floor bottomless would have been
But that I now sight an oval crimson stain:
The final drop of blood, my original sacrifice,
A benchmark now redeemed, thus freed am I
By all thought or pang, for now my feet
Need not hold up a floor, which was no more
For in ablation I never was, now fathomless to be.
Nor be nor do is who I am: essence in eternity.
---
Mighty gusts, winds of millions of flapping dove wings, blast into my open vault. I am filled with God, I am filled with God, O help me maidens of Jerusalem for I am filled beyond keeping, save this spasming wench thrown to the temple floor in paroxysmal ecstasy, for redemption has exploded the pours of her skin and the Four Winds of the End Times become a forceful stillness within the hollow draft of eternity.  Tambours, beat louder thy exaltation for I am near to dissolve, near to dissolve into Incorruptibility.