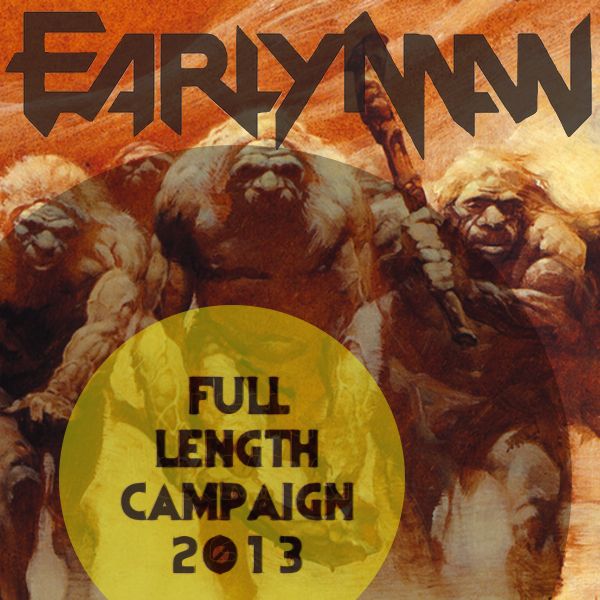 What is this all about? Hello world! This is Mike Conte from Early Man. For those of you who may not know I'm the founder and singer/songwriter/guitarist of the band. Welcome to our Indiegogo page. After many years spent recording full length records on larger labels we've decided to take a DIY approach with this record. We have all of the tools at our disposal necessary to make an amazing record, including songs that are already written. We want to make that record free of any outside involvement from labels, managers, producers, etc. and we find ourselves in the fortunate position currently of not being signed with any label. This campaign, with your help, will fund the recording of the entire record as well as the pressing of vinyl and CD's and printing of t-shirts. Start to finish. I've just recently run a very succesful Kickstarter campaign for the purpose of pressing vinyl for one of my other bands. Now I want to take it to the next level. Without you, none of this will be possible. And the beauty of it all is that we'll deal directly with you, band to fan. We're at a truly amazing point in time where we can use the ability to cast a wide net to all of our old and new fans worldwide immediately through the internet to get direct support from all of you and turn this into reality. That's HUGE and very exciting! Let's make it happen!
How much does it cost to make a record? A lot. In fact if you search around Indiegogo for other record funding projects you'll see that for yourself. I'm going to save you a big long explanation of how evil the music industry is and just tell you that our first record Closing In put us in the hole about $150,000 BEFORE it even came out and the second one Death Potion, about $50,000 BEFORE it was out. We still haven't recouped on tens of thousands of dollars on both of those records. This record, however, will be a refreshing change of pace. Not only will the band avoid any debt from the start but we'll have a product into your hands quickly without any middle men screwing everything up. It's like a heavy metal dream.
PERKS - We've got a lot of good ones. Digital downloads, vinyl/t-shirt bundles, guitar bundles, skype guitar lessons with guitarist Pete Macy himself, a chance to record a solo on the actual record and more! This is the best part about these drives. Our fans get involved heavily, that's exactly how we want it.  
Where does the money go if we don't meet the goal? Any money we raise we'll put towards the making of this record. If we fall short of the goal we'll seek additional funding from other sources. Except from record labels. I'll cut off my arm with a butterknife before I have any dealings with a label. 
Please consider making a pledge, your support is crucial. Genuine forms of art and music are of the highest importance to humanity. It's really all we've got. Let's keep it going in a society where it is rapidly dying. Thank you!
***NOTE REGARDING SHIPPING: The USPS just jacked up the rates, mainly for International shipping, beyond belief. There's nothing we can do about this. Read a current article about it here: http://bit.ly/127tpLj . Please understand we are not a big enough operation to get around this with bulk shipping rate, etc. It is what it is! PLEASE BE SURE TO INCLUDE THE SHIPPING IN YOUR PLEDGE! We cannot ship anything your way until that is also paid.
Cover art for this record is currently being worked on. It's the best we've had yet. Stay tuned, we'll keep you posted as to when we can reveal it!
If you order something that requires a choice like size, shirt/hoodie design, etc. we'll get that info from you at the appropriate time before shipping. Don't worry about it, we'll sort it all out nice and smooth on our end! We have a system in place, you just relax, choose a perk and wait for the jams to arrive at your doorstep.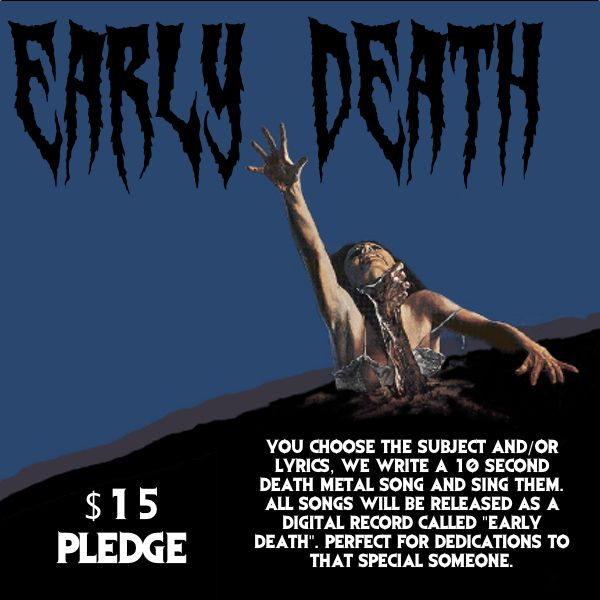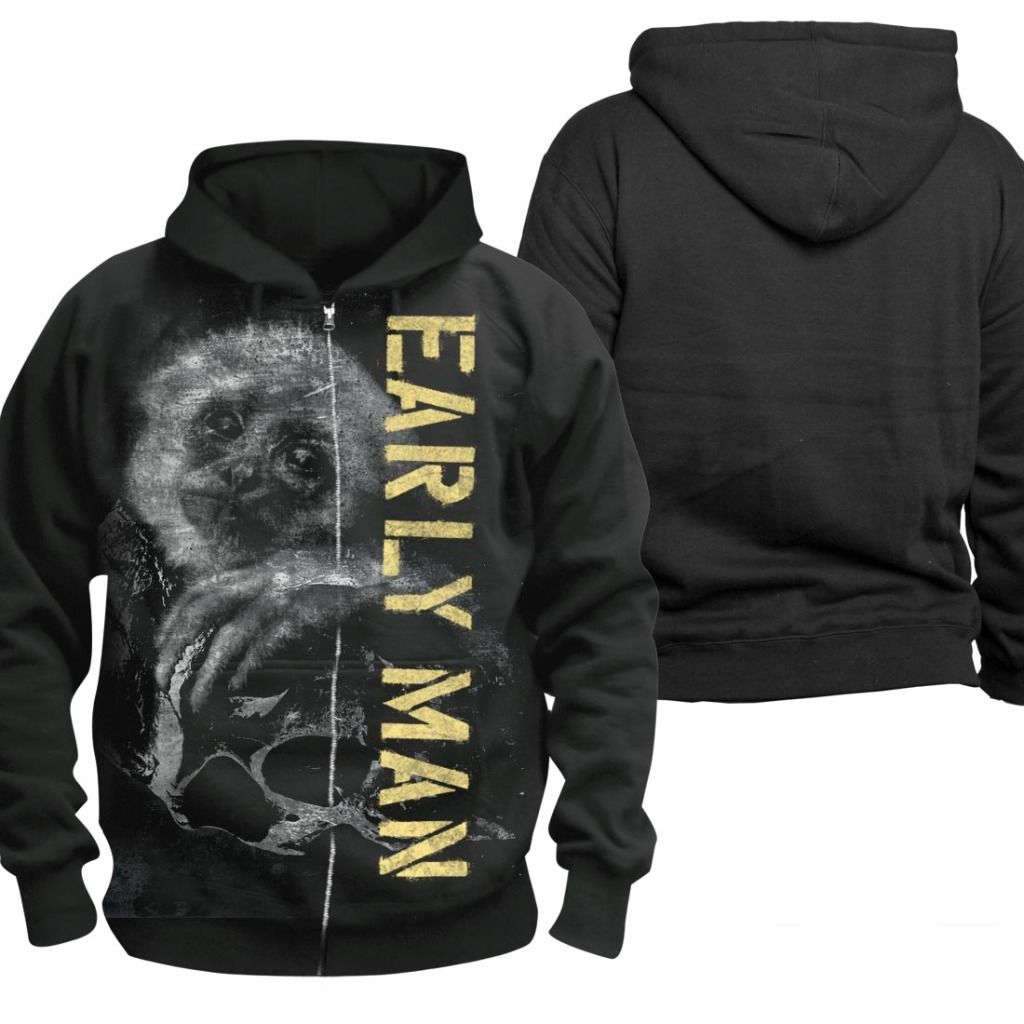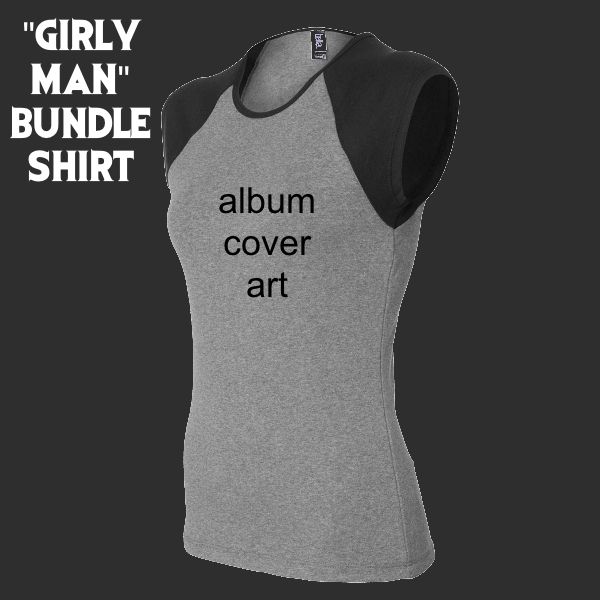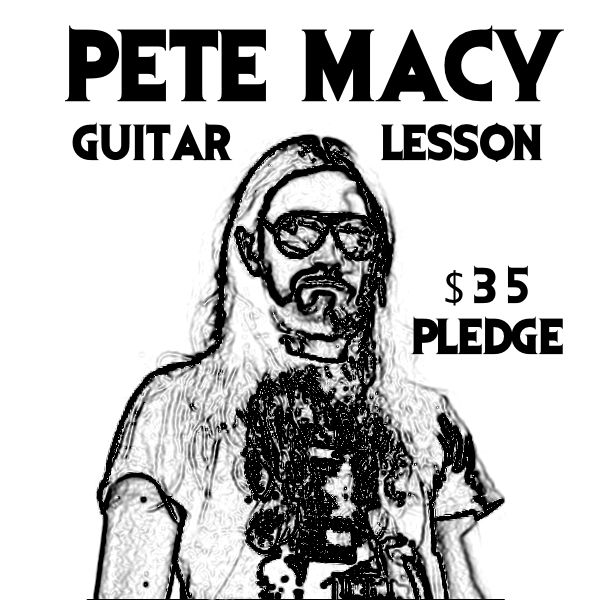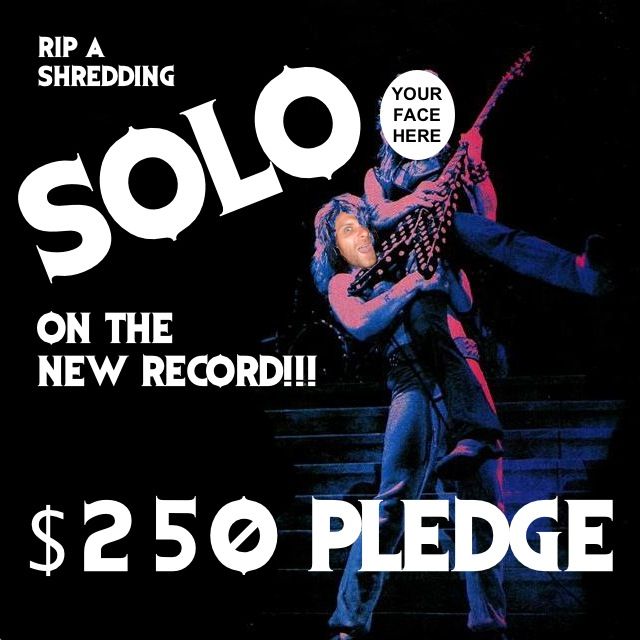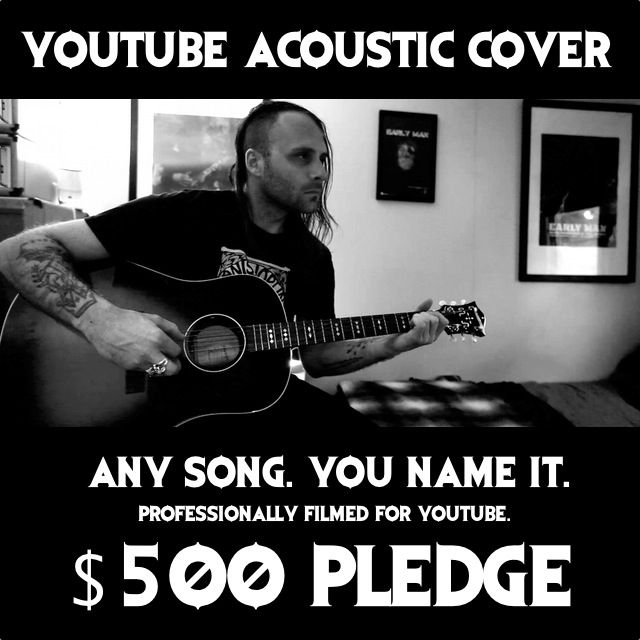 ABOUT THE GUITAR SOLO PLEDGE: To make a long story short, you'll record your solo at home on your computer or at a friends home studio. You won't be going into the studio with the band. Meaning even if you live in let's say Russia, you can still rip your solo and be on the song! Keep reading... 
The new Early Man record will contain an instrumental song, a riff roller-coaster written by Mike with entire sections purposely left wide open for guitar solos! How does it work? In April you'll be emailed a .wav file of the song, given a specific time to come in with your solo and then have 15 seconds to immortalize yourself! Make it count; the song will feature solo after solo after solo from the many guitar gods in the Early Man fan base. The song will also feature one final solo at the end from a very special guest legendary metal soloist. When the song is completely finished and released with the record, the fans will vote on the best solos! The top 3 (first, second, and third) will win special one of a kind bundles. Get those fingers warmed up.

There is not a limit on this pledge, the more people contributing solos the better. The song will be as long as it needs to be to accommodate all the guitarists. Also, this will be the greatest song of all time.

IMPORTANT NOTE: You must record your own solo according to the specifications we give you. You can do this on your home recording system (something like garageband is fine), in a studio (that you pay for!), or however you want, but please keep this in mind for this pledge. You'll be emailed a file of the song, you'll record your solo on it's own track along with the song and then email us the solo as a .wav file. This is all your responsibility! If you don't understand any of this, get a friend who does to help you. It's pretty easy but we don't have time to answer 3000 tech email questions, so do the work on your end!