Dorje and The Drills are preparing to melt your faces off once again!

As you have seen and heard from the video above, we have launched a campaign to get Dorje & The Drills back on the road in February 2013 to come and bring the rock to a venue near you! The Zombie Apocalypse Tour in June 2012 was a great success, and we're excited to be doing it all again but this time rocking some Double D action all up in ya grills.
However, we need your help.

As musicians in this day and age, touring is important as it allows us to get up close and personal to the people that matter - that's you guys, the fans! Without you, we'd be stuck in a room with our instruments as our only friends, writing sad songs about the good ol' days. Instead we get to hit the road, meet all of you face to face and give our all doing what we love best…rocking out!

Here's the thing though, delivering that kind of magic isn't cheap - there's the tour bus, flights for our American brothers, accommodation, crew members and so many factors that need to be considered to get this music live in front of you across the country.
So, instead of charging silly amounts for tickets to a show, we thought we'd try something different…

We want to give you something back for being the amazing fans that you are, and for helping us out we've got some phenomenal and EXCLUSIVE goodies that won't be available ANYWHERE else, EVER.
Dorje Exclusive Campaign T-Shirt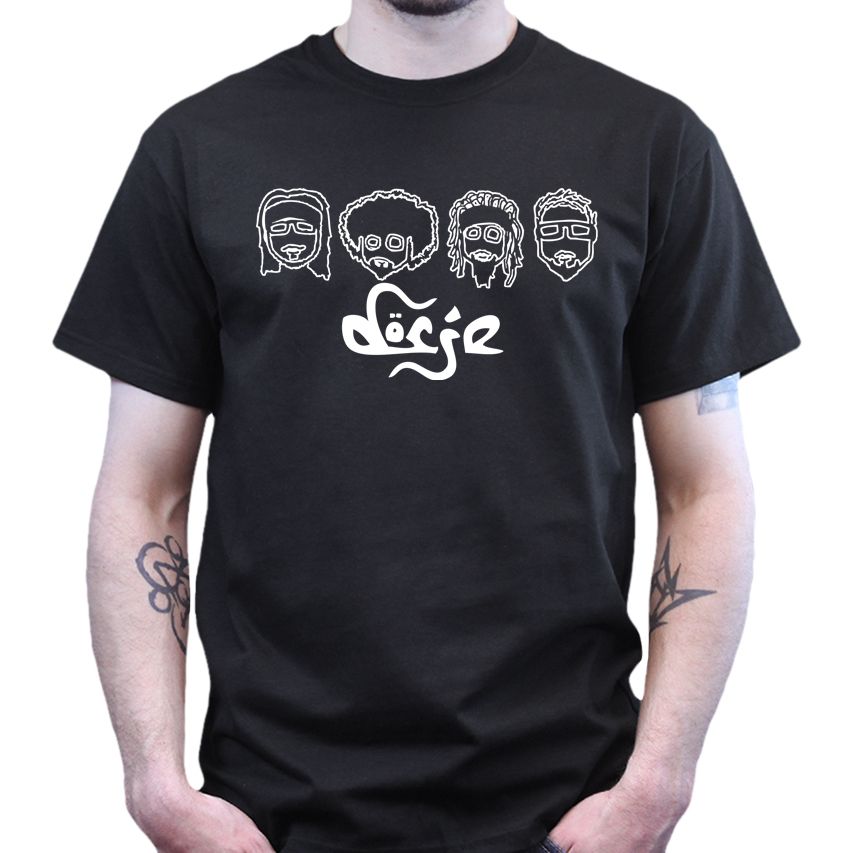 Brand New Drills T-Shirt Design! Exclusive Campaign Only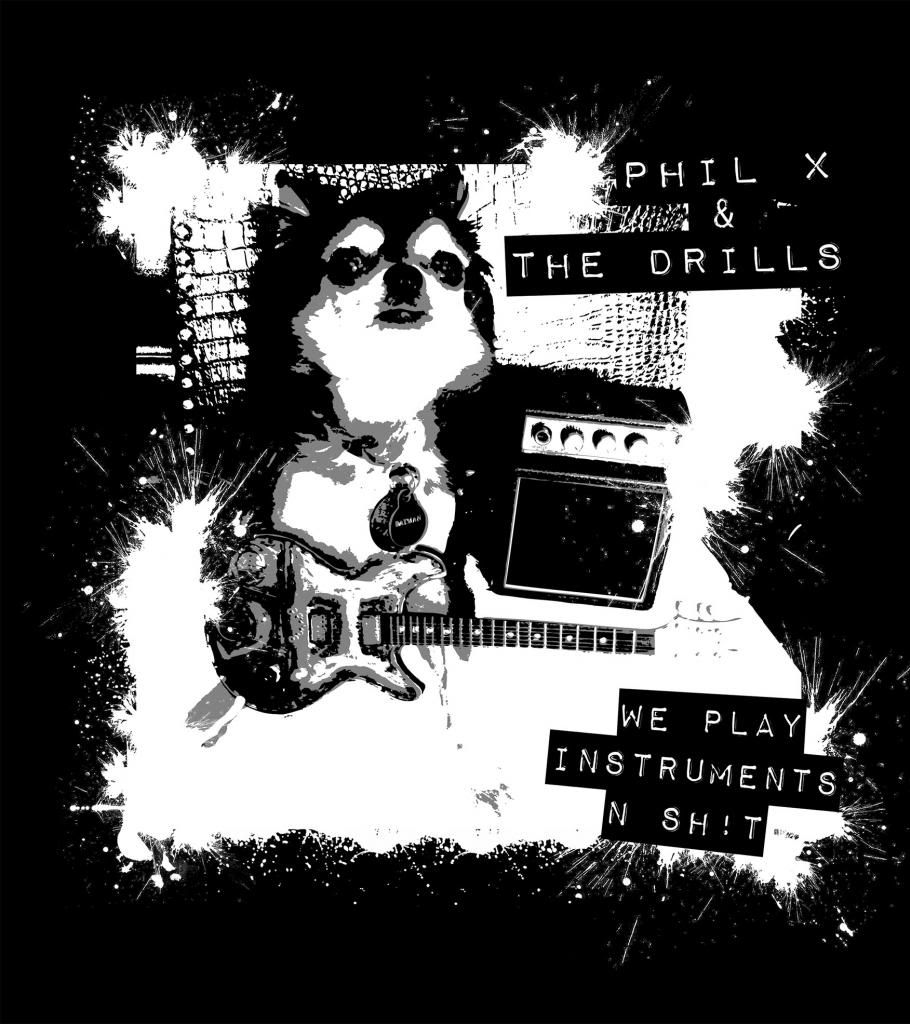 Size Guide - include your size in the order

Be the first to get Primordial Audio Chronicle - Volume I. Only through this campaign!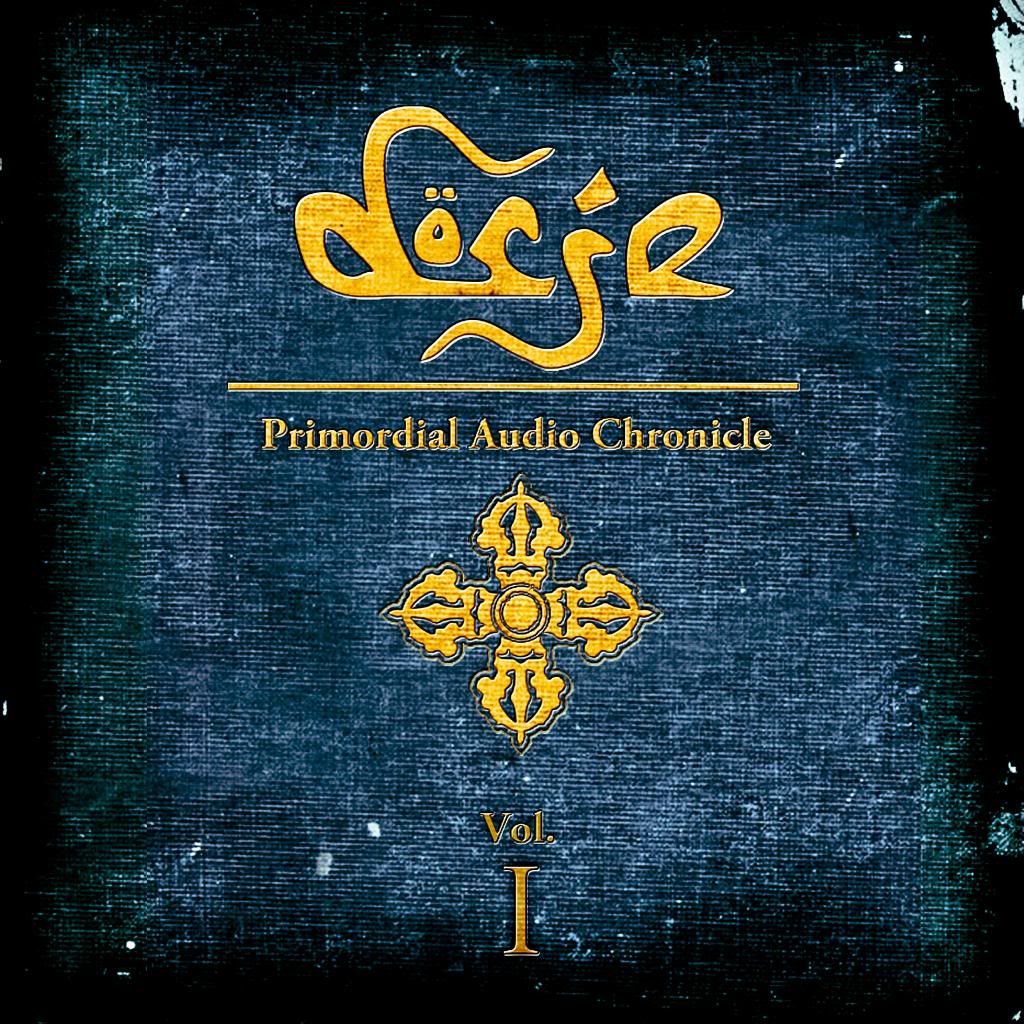 Where is the money going?
The costs of making this tour happen. A sleeper coach big enough to house and transport Dorje, The Drills, the one-of-a-kind crew who make sure the magic can happen night after night, plus all the instruments and tech for the tour (including the all new ML-1 & ML-2's!).

This is by far the biggest expenditure, and without it the tour just couldn't happen. Don't mistake it for a hotel on wheels (confined spaces and 15 smelly rockers gets pretty intense) but it will be our home for the duration of the tour.
Combine that with the fact that we are hiring out some of the venues ourselves, keeping everyone alive on the road and making sure the shows look and sound awesome for you dudes! Rocking out is an expensive business but we want to get our music out in front of you guys.

If we don't manage to raise the target then we do get to keep what we've raised and will send your stuff out, but we won't be able to tour :( This will also mean that the Chappers & Phil X DVD won't be able to be made. 
So, get on it dudes & dudettes and share this around - we're all about power to the people and you are the guys that will make this next epic tour happen!
All of our T-Shirts are supplied by the mighty GameGears.co.uk!
GameGears.co.uk is an established online retailer since 2007. Started from the owners love for video games, GameGears soon moved to retailing cool stuff like games accessories, gadgets and more recently printed clothing. GameGears success in the clothing sector has been so big, that the company now not only holds key licences for popular brands, music and TV shows, but also sponsors interesting and upcoming bands like Dorje, with custom made shirts, sweaters, hats, and a lot more!
GameGears is proud to have a very high customer satisfaction of over 98% due to our passion for speedy delivery and un-matched customer service.
With a head-office in leafy Surrey as well as fulfilment centres in Germany and France, GameGears can now reach more customers than ever, including world-wide shipping to every corner of the globe (OK maybe not the south pole, but they will ship to South Georgia/Sandwich Islands!)
GameGears is proud to collaborate with Dorje and The Drills to support them in this campaign to raise funds for their upcoming tour. For every shirt you buy, GameGears.co.uk will subsidise the cost by £1.50 ($2.36) per shirt further contributing to getting this show on the road! What makes these Limited Edition Shirts even more unique is the fact they have been collaboratively designed by both GameGears and Dorje/The Drills! It doesn't get any cooler than that!
Message from Sam - (Managing Director of GameGears)
"Having seen Dorje and The Drills with Phil X Live, these are bands that simply kicks ass! You could do a lot worse than go see them. Even if you can't make it to a Live Show, you should definitely consider getting a shirt or any of the other perks to help them spread their talent music across the UK! Dorje and The Drills with Phil X are incredibly talented bands and they deserve the best! What are you waiting for? Hit that Claim This Perk button NOW!" ;-)