CURRENTS Album Production is a sponsored project of Fractured Atlas, a non-profit arts service organization. Contributions for the purposes of CURRENTS Album Production must be made payable to Fractured Atlas and are tax-deductible to the extent permitted by law.
CURRENTS is a dynamic new recording project that will feature acclaimed soprano Ann Moss performing some of the extraordinary new and recent American vocal/chamber music she has championed over the past decade. She will be recording with a dream team of collaborators from the chamber music, new music, and jazz communities. Repertoire includes two works composed especially for her by American composers Liam Wade and Vartan Aghababian; an unpublished song cycle by the late John Thow; a haunting, lyric ballad for soprano and Flamenco guitar by Weslie Brown; and five new arrangements created especially for this recording of songs by one of the most beloved songwriters of all time, Joni Mitchell. CURRENTS will be recorded in 2013 at Skywalker Sound, produced by Grammy® Award winner Leslie Ann Jones. CURRENTS will be released independently, using a multi-media approach including digital distribution as well as traditional models.


Soprano ANN MOSS is an ardent and acclaimed champion of contemporary vocal music who performs and collaborates with a dynamic array of American composers. Her high, silvery, flexible voice has been singled out by Opera News for its "beautifully pure floated high notes" and by San Francisco Classical Voice for its "powerful expression." In addition to working closely with well-known composers such as Aaron Jay Kernis, John Harbison, Jake Heggie, Wayne Peterson and Eric Sawyer, Ann seeks out and performs works by new and emerging voices at forums, festivals and concert series across the USA. A native of Boston and a graduate of the Longy School of Music and San Francisco Conservatory, Ann Moss is the co-founder and artistic director of the San Francisco-based group CMASH (Chamber Music Art Song Hybrid). She has been a featured performer with Earplay, Other Minds Festival, Eco Ensemble, New Music Works, FENAM, Sanford Dole Ensemble, SF Lyric Opera, Oakland Symphony Chorus, California Bach Society, the Ives String Quartet and the Alexander String Quartet, among others. This season, she makes her debut at San Francisco's Davies Symphony Hall singing George Crumb's Madrigals with the SF Symphony Chamber Players. Ann Moss has served on the faculty of CSU Summer Arts' Composer/Performer Collaboration Workshop and has lectured on vocal composition at MIT, UC Berkeley, UT Pan America, Sacramento State, CSU Los Angeles and Cosumnes River College.

PERFORMER COLLABORATORS

the Hausmann String Quartet
pianist Karen Rosenak, founding member of Earplay 
pianist Steven Bailey, coaching faculty at San Francisco Conservatory of Music
flamenco guitarist Jeremy Garcia, founder of Solero Flamenco
Grammy® nominated guitarist Richard Savino
bassist, arranger & composer Liam Wade
jazz pianist Matt Berkeley
drummer Joe Bagale

PROJECT BUDGET AND FUNDRAISING EFFORTS

The estimated budget for CURRENTS is $63,000.
The estimated studio and production budget for CURRENTS is $43,000.
As of March 1, 2013 I have raised over $30,000.

In addition to the "brick and mortar" costs of recording, editing, mixing, mastering and manufacturing, I have made a committment to pay each performer appearing on CURRENTS a respectable honorarium in exchange for their valuable artistry and time. Thanks to those who contributed to my first Indiegogo Campaign, $9,000 of the funds I've raised are earmarked to directly recompense these incredible musicians!

I am eternally grateful to all who have shown their support thusfar.

Other fundraising efforts include grant proposals, fundraising concert events in Boston, San Francisco and San Diego, and individual appeals to family, friends and fans.

REPERTOIRE DETAILS


SILVER APPLES – Liam Wade composed this enchanting song cycle for me and pianist Steven Bailey to premiere on CMASH's second annual New American Chamber Music program in 2008. Liam and I selected the moon-themed poems together (Poe, Stevenson, Yeats, and contemporary Boston-area poet Lisa DeSiro), and Steven and I worked closely with Liam throughout his compositional process. We both contributed musical ideas that were incorporated into the score, and Liam left us a great deal of room for improvisation. To that end, we have never performed these magical, whimsical songs the same way twice. I am thrilled to be able to share Liam's inventive story-telling and natural affinity for the lyric coloratura instrument with a broad audience, especially as his budding operatic career is propelled by a recent commission from Washington National Opera. Silver Apples has already helped many new listeners connect with and find joy in the genre of Art Song; this recording will surely serve to further that good work.
CLICK HERE to listen to a movement of Silver Apples on SoundCloud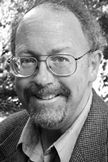 FOR LOVE: THREE SONGS FOR SOPRANO AND PIANO – I first learned of the music of composer John Thow (1949-2007) when asked to sing at his memorial service in 2007. Composed in 1980 with revisions commencing in 2003, for Love is a setting of three poems by Robert Creeley, leading member of the Black Mountain School of poetry. In reading through John's hand-penned manuscript, which he was still revising at the time of his passing, the strange beauty of Creeley's poems immediately spoke to me on a heart level. Though we never met in real life, after performing his contemplative and delicately wrought cycle multiple times I feel a strong connection to John. I view this as a unique opportunity to steward an unknown song cycle of great beauty toward increased recognition and future performances.
CLICK HERE to listen to a movement of for Love on SoundCloud


SEVEN SONGS – Boston area composer Dr. Vartan Aghababian (b. 1964) and I conceived of Seven Songs in the early winter of 2002 while we were candidates for the Master of Music degree at Longy School of Music. 2013 marks the ten-year anniversary of this powerful work for soprano and string quartet with poems by British WWI poet Wilfrid Gibson. In his large-scale song cycle, Aghababian layers sumptuous vocal lines over rich harmonic textures to illustrate Gibson's profound poetic messages about wartime. Since the 2003 premiere, the work has moved audiences to tears with its lyric expressiveness, as well as its poignant relevance to our country's involvement in multiple conflicts abroad. With imagery ranging from soldiers in the trenches, to wives and mothers on the home front, to the plight of veterans returning to broken lives, Seven Songs evokes compassion for those who have given their lives or lost loved ones in the past, and challenges us to question our modern military actions and motivations.
CLICK HERE to listen to a movement of Seven Songs on SoundCloud


PRACTICE YOUR FLAMENCO – The framework of Weslie Brown's ballad had waited nearly ten years to come to fruition when she brought it to my teaching studio at CSU Summer Arts' 2008 Composer-Performer Collaboration Workshop. Her lead sheet was very much a rough draft - a simple vocal line over chord changes. But it was clear to me that she had penned a stunning lyric and had the makings of a truly poignant melody. We agreed on a key signature that was much higher than Weslie had initially conceived, but that allowed me to explore a wide vocal range and color palette. Weslie encountered Flamenco Guitarist Jeremías García at a concurrent workshop and signed him on for our culmination performance. Late the following night, clustered in a sweltering Fresno, CA dormatory room, the three of us experimented with form and rhythmic textures, sketched out an intro and coda, and we've been tearing down the house with this haunting love song ever since. If it's possible for a classical singer to have a hit single, then this is mine.
CLICK HERE to listen to Practice Your Flamenco on SoundCloud

JONI MITCHELL SUITE (working title) – I've selected five songs from Song to a Seagull, Ladies of the Canyon, The Hissing of Summer Lawns, and Mingus. Each holds deep personal meaning for me, and together they provide an allegorical narrative of my life as a chamber musician. Re-imagined in collaboratively conceived arrangements that highlight Mitchell's artistic ties to the cannon of classical vocal music, cemented this year by her inclusion in the Great American Songbook, this suite will serve to bridge the multiple and varied musical worlds I inhabit in my musical life.

Photographs of Ann Moss by Debra A. Zeller