*** WE'RE OVER 100%!!!
*** Thank you all!
*** The CD recording is on – contributions still welcome – secondary target: another $4500 to break even in the production costs. Click here for details.
*** Support the Chords and be welcome to our free CD launch concert!
A music conceptual, lyrical, exhilarating and sublime…
In 1985, American composer Tom Johnson decided to find out what it sounds like when you play all chords that exist (within a single octave) on the piano, one by one – all 8178 of them. He called it The Chord Catalogue: a stunning, challenging, unique and wonderful piece. It took him much time to learn, and for many years he was the only one who could play it, eventually playing them all within an hour. Until, in 2003, composer/pianist Samuel Vriezen – that's me – learnt the piece, and managed to perform it – eventually taking only 28 minutes. That's averaging about five chords per second. At this tempo, the piece becomes a spectacular roller-coaster ride.
Over the past ten years I have played it in recitals in Canada, the US, France, Austria and The Netherlands. And with each performance, I discovered more subtlety and depth within this crazy idea of a piece. Because if you play it well, all kinds of strange effects start happening: dances of harmonic colors, mesmerizing rhythmical patterns, and a weird play of melodic lines, all emerging from the mathematical structure.
My performances have always surprised and thrilled the audiences. And now the time has come to properly document my version of it, and release a high-quality version on CD. Also on the CD will be a composition of my own, dedicated to Tom Johnson: Within Fourths/Within Fifths, from 2006. It's similar in concept though different in form and technique, and most importantly: it has a very different kind of atmosphere. If The Chord Catalogue is virtuosic and exhilarating, my own piece is lyrical and meditative. And I've found in concerts that it's the perfect companion piece to Tom's work.
What I want to do is produce a CD with both of these pieces on it. The CD will be published by the renowned German experimental music label, Edition Wandelweiser.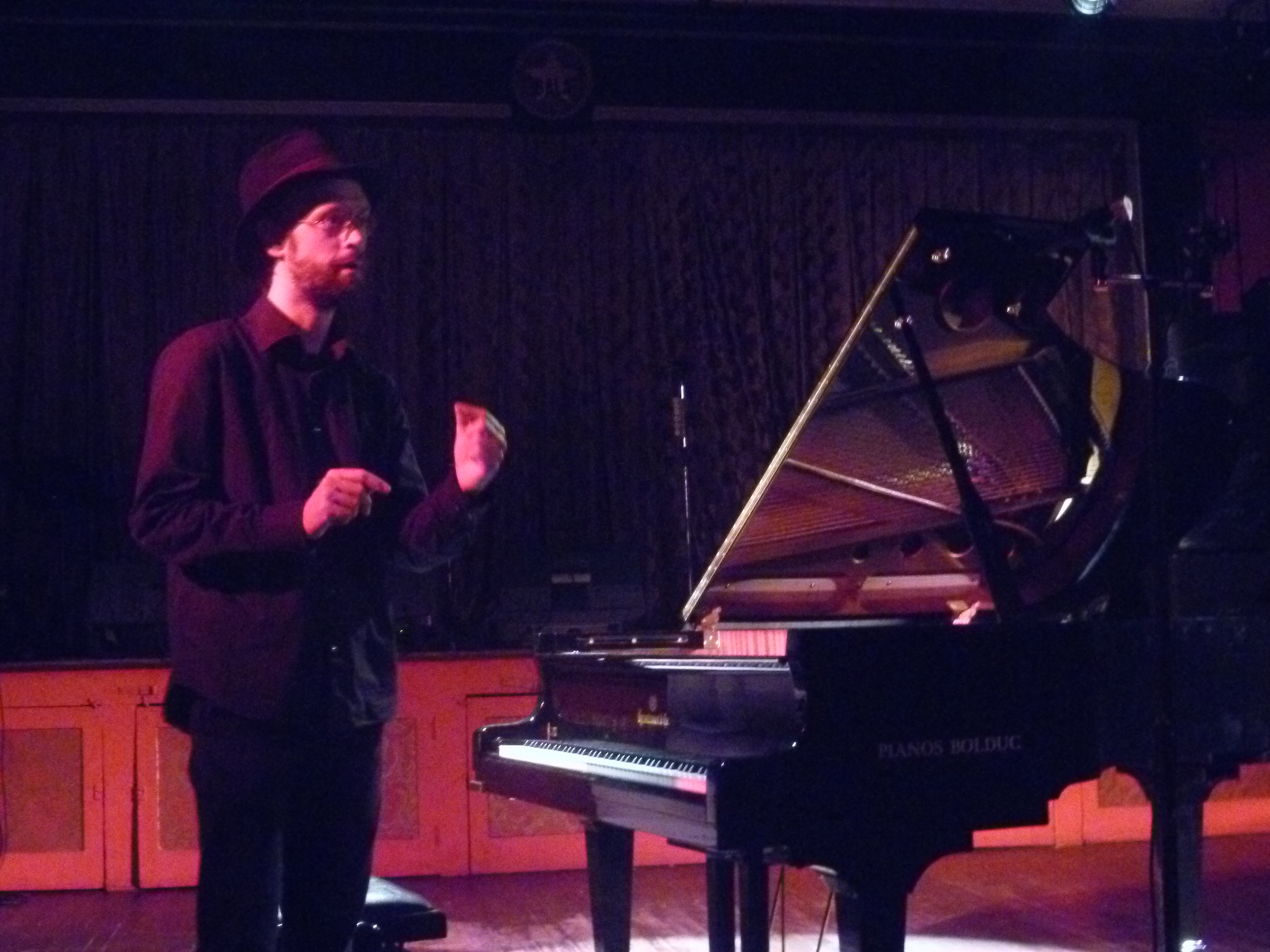 Samuel Vriezen introducing The Chord Catalogue at the Sala Rossa in Montréal, 2011 
What Is The Money Needed For?
The money I'm asking for is 8000 dollars. That's is the minimum amount to cover the initial costs of the recording itself. This sum will cover two days of recording time in the Philharmonie Haarlem (which is a magnificent sounding hall), for renting a beautiful high-quality instrument, and for the best recording engineers. Should we manage to raise more, the extra funds will first go to editing and post-production, and then to initial costs towards the production and design of the CD itself.
I'm very dedicated to seeing this recording made. Even if we don't reach the campaign goal, any monies raised will only be used towards the recording. Only, there might be delays while I look for alternative sources. 
My final aim is to break even on the production costs. Should the campaign or subsequent sales turn out to yield even more money than was needed for the entire product, the extra funds will be used exclusively towards recordings and live concerts of similar works, on a non-profit basis. I'm not trying to make a personal profit on the CD. Rather, I see it primarily as a necessary documentation of a unique musical project. Which, I hope, will also help foster interest in more live performances. I didn't get into the business of conceptual piano music to become rich, but I do believe in this work and wouldn't mind for it to go out into the world.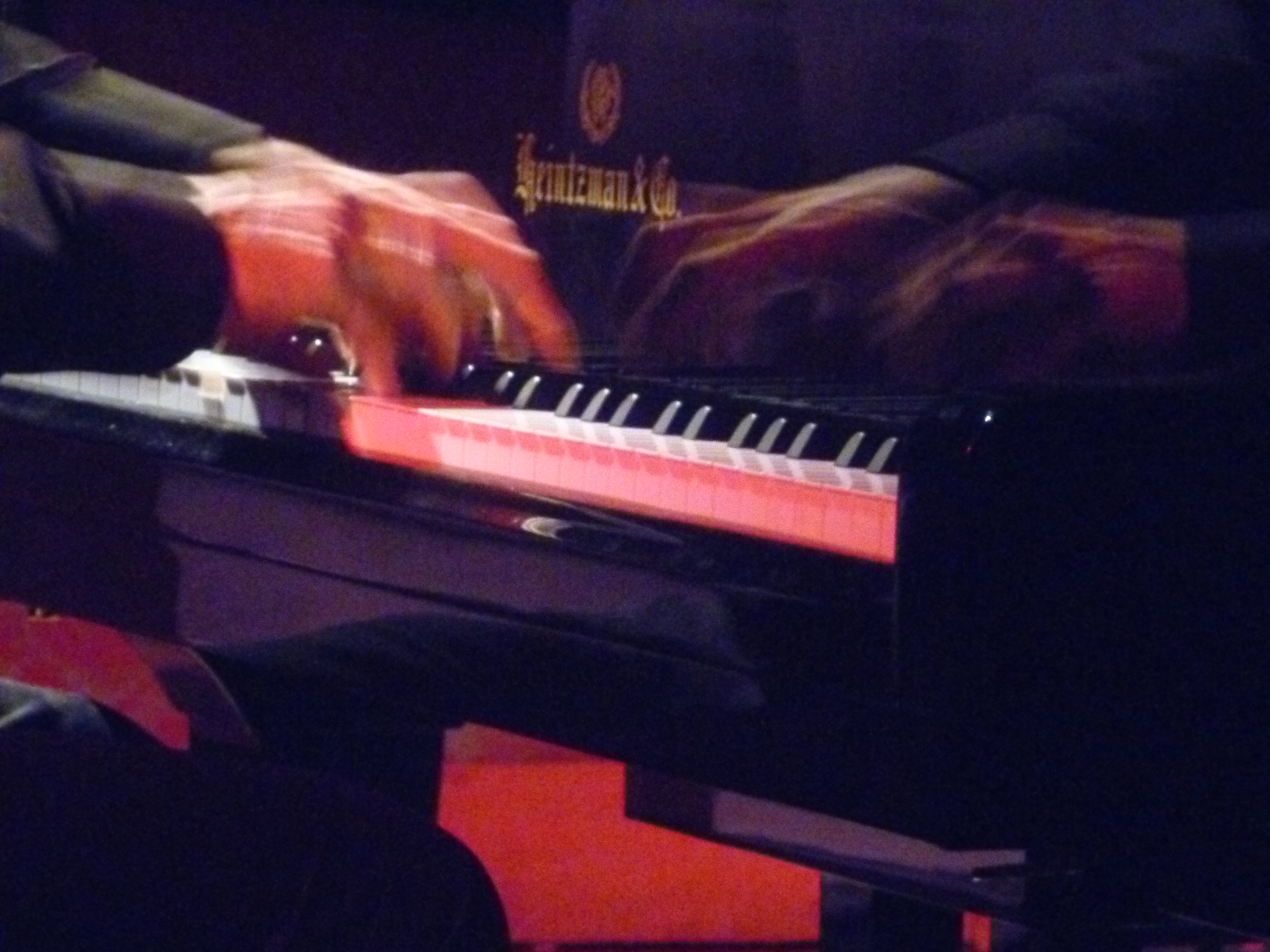 Some intense harmonic action
But What Makes This CD So Special?
Obviously, this has been one of my life's projects. But I feel the importance of this disc goes beyond my own work as a composer and pianist.
The Chord Catalogue is a unique work in piano literature. It requires a kind of piano technique that is entirely particular to it. None of the great 19th century piano virtuosi could ever have imagined something like this: a piece that requires you to think like a supercomputer while you play like Liszt (or like Jerry Lee Lewis, if you prefer). Now, given that my version is the most virtuoso one done so far, I believe that it really has become a minor, eccentric, but indispensable part of piano history, and I want it documented.
Within Fourths/Within Fifths is the perfect companion piece, being very rich, lyrical and subtle in its effects. Together, the two pieces will make for a beautifully balanced combination, making the disc a very strong artistic statement.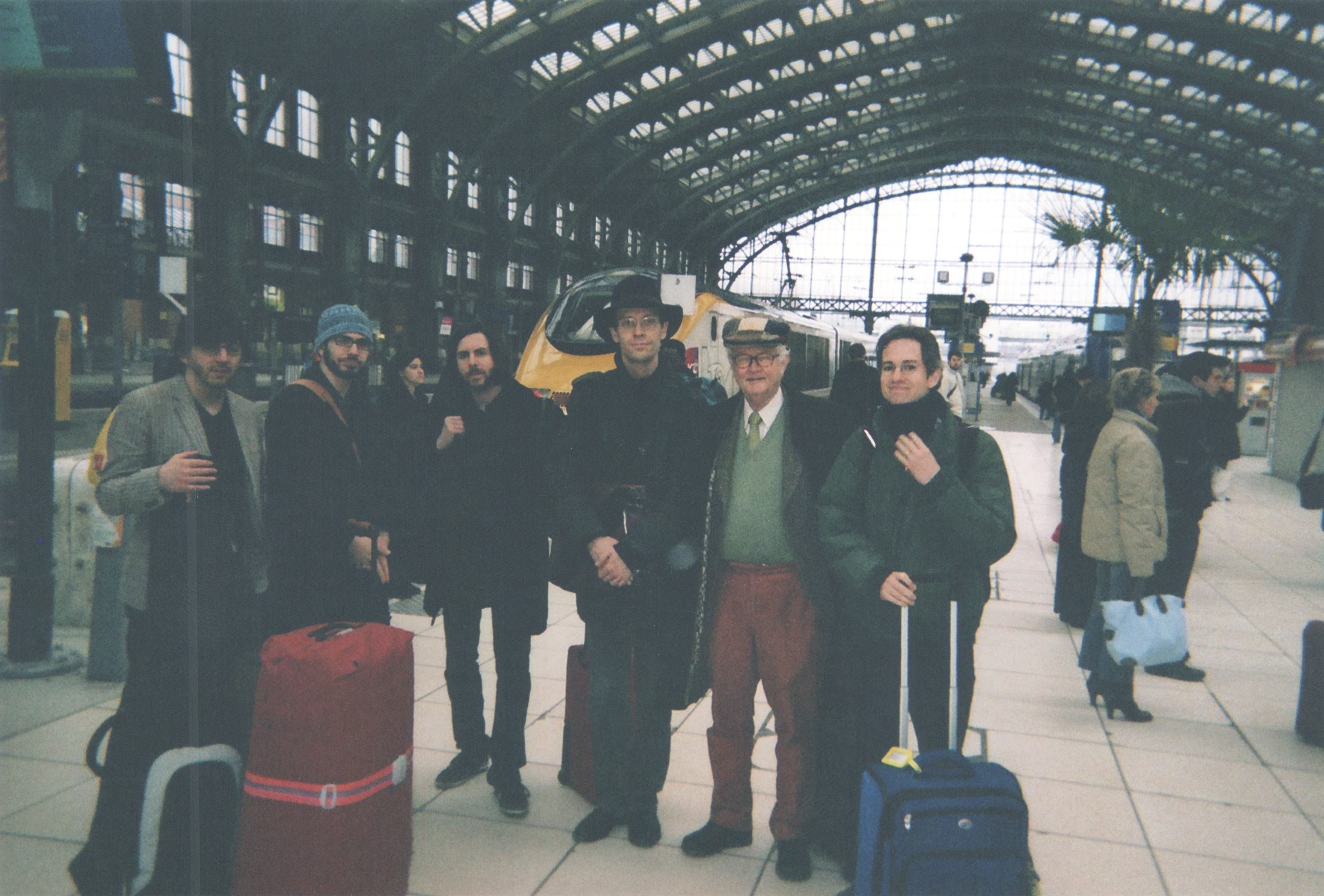 A bunch of mathematical composers meeting in Lille in 2011: Steve Gisby, Brian Parks, Mike Winter, Samuel Vriezen, Tom Johnson and Chris Adler 

So How Can I Help?
First of all, by contributing! Your dollars will be used wisely, and in return, you can get perks ranging from a mention to the option of having me perform the pieces in a full recital.
Additionally, by spreading the word! This project is unique, and I hope it will speak to people, including people outside the world of new music. One of the reasons why I like crowdfunding is to see if this is a good way of building a community for an odd artistic project. If you know anybody who might be interested, please do let them know about this!
It All Sounds Pretty Wonderful! Where Can I Find Out More?
My own work is represented on Ubuweb. Fragments of a 2005 live performance in Vienna can be found on my personal website.
The work of Tom Johnson is represented by his publishing company, Editions 75. There are some additional web resources, including a nice interview by Dan Warburton on the music webzine, Paris Transatlantic. One earlier project of Tom's music that I was involved in, together with pianist Dante Boon, was the CD of Tom's Symmetries, some brief clips of which can be found here.
The CD will be published by Edition Wandelweiser.