Check out the Articulate 2.0. Now Live on Indiegogo!  Click the following link...http://igg.me/at/articulatewallet/x/2754718
The Story
Growing up neighbors and competing against each other in sports, we have been best friends since we can remember.  After going our own ways following high school (Kramer currently attends University of California Santa Barbara and Kevin is at The University of Oregon) and learning what we have in school, we have worked diligently the past six months designing this great wallet.  We took all the great features of wallets and money clips and put them into one affordable, stylish,and sleek leather design.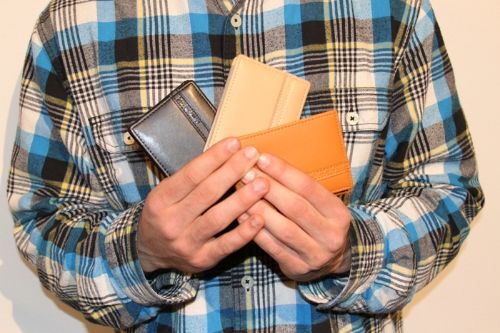 Pure Convenience-Patent Pending
We got annoyed with pulling the same card in and out of our wallets several times a day. During the week we use our debit cards, while on the weekends we mostly use our ID. With this in mind, we integrated a pocket on the back of the wallet which allows the user to easily access their most used card. With the finger slide feature, you can either slide the card out halfway to swipe it, or conveniently remove and replace the card without ever having to open the wallet. You won't want to go back to a conventional wallet after using this feature...we promise.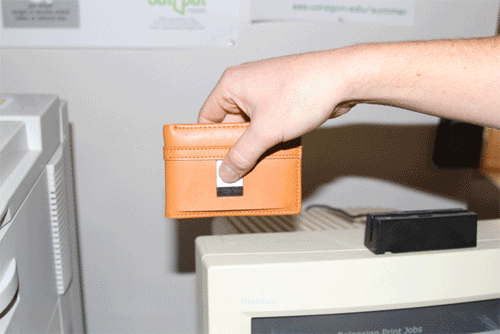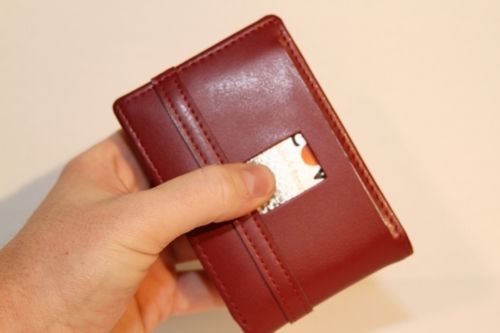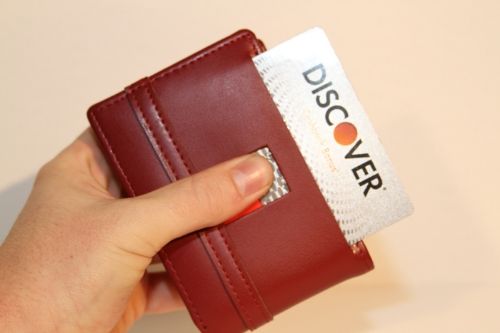 The Perfect Wallet
In search for a sleek, stylish and affordable wallet, all we could find were money clips and credit card holders.  These worked great for holding your cards, but folding and unfolding your cash wasn't efficient and added bulk.  We also explored the option of high-end designer brands due to their great quality, however couldn't rationalize paying $200 for a wallet.  The idea with Articulate Wallets is to cut out the brand inflation of designer wallets, and to offer a high- quality, genuine leather wallet that looks great and does everything you need it too do--all at an affordable price.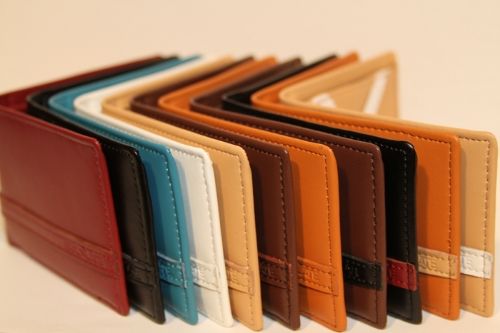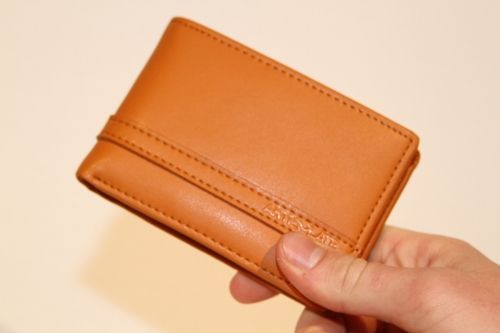 We wanted a wallet that:
is lightweight
is low profile
is designed simplistically
is stylish
is affordable
is high quality
Allows easy access to your cards and cash
Isn't limited to a fixed number of cards you can carry
Allows you to slide out a card and never have to take it out
Can be fully customized to fit the user, not the user fitting the wallet
The Design
The Articulate Wallet combines genuine leather with a beautiful design that looks great in his or her pocket. We were tired of cheap fake leather or velcro wallets that we see everywhere. We wanted a wallet that we would be proud to show off to our friends. This is why we came up with the Articulate Wallet.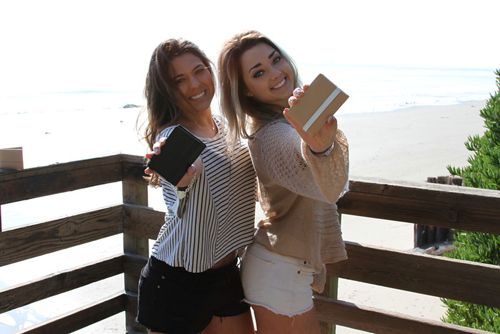 Unique X design
In order to keep the wallet lightweight, low-profile and simple, we needed to minimize the amount of leather used.  Using an X elastic design, we eliminated unnecessary pockets, making your cards easy to store and easily accessible.
The Articulate Collection





RFID BLOCKING PLATES
Manufacturing
Articulate Wallets are made from 100% Genuine Leather along with a high quality, durable elastic material.  We reviewed several different manufacturers until we found one that produces at a very high quality and  timely fashion.  We have the packaging material designed and ready to go. Now, with your help we can get out the first production run of  Articulate Wallets!  Your pledge will go directly into the production and final assembly costs of the wallets,  allowing us to meet the minimum order quantity. If you have any suggestions on how we can improve the wallet, or would like to give some feedback, we would love to hear it.  Your support is greatly appreciated!!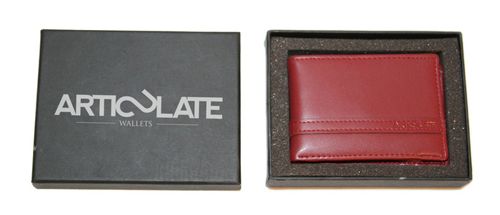 Specifications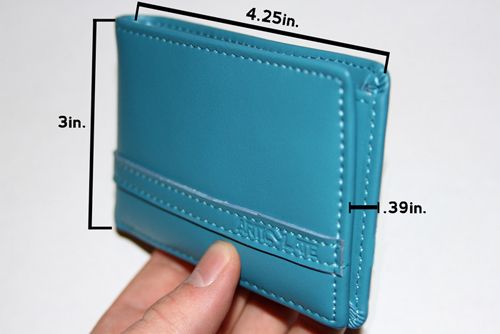 Risks and challenges
The challenges of Articulate Wallets will be getting the word out, and convincing backers to participate. With so many great projects to choose from, we hope ours will stand apart from the rest. To reach as many people as possible, we are asking friends, families, and various blogs to help spread the word.
Once the funding is in place, the challenge will be producing on a large scale. Depending on outside help is difficult, but we have been dealing with a manufacturer for months and have established a solid relationship, which has has given us a lot of confidence in them.