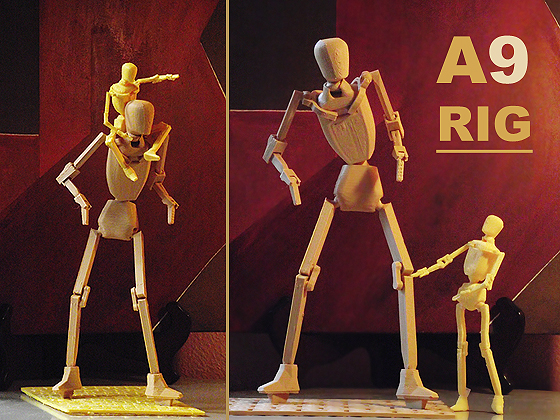 Patent Pending
Hello everyone!
Thank you all for helping me get this product market-ready. Through all your contributions, and feedback, I've beena able to keep iterating on the product and get it to a polished state.
This is one of the first ever mass-produced 3d printed products and you helped get it off the ground! Who knows what the implications of this will be for the manufacturing industry as a whole. I'm excited to find out :)
Out of the approximate 800 armatures ordered I've shipped 700 already and of the 100 remaining, I've already printed and assembled all of them, so I expect all orders will be completely fulfilled by May 15th.  
I really appreciate everyone's patience throughout this process.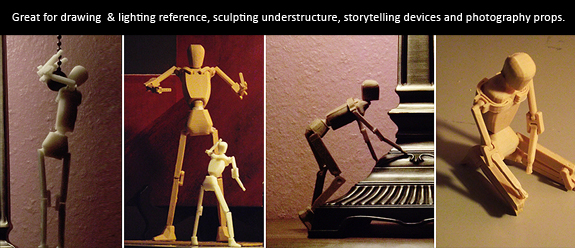 Patent Pending
TERMS & CONDITIONS:
1) What you are seeing in the video and photos are earlier versions of the product, so the design you got in the mail may be slightly different with various improvements made.
2) You will likely have a harder time working with the rig than I'm showing here because I have many months of practice. So give it some time. Plus the video is sped up.  Also, it takes a fair amount of understanding of the human body and human locomotion to pose these realistically. Just because the joints are in the right places and limbs are the righ sizes, doesn't mean the poses you come up with will be as graceful as the ones I've done.  So give it time. Study the human figure. Watch people, draw them, and you'll find your poses will get better and better.
3) If you supply an incorrect mailing address and my shipment to you is returned, you will be notified and will need to supply a correct mailing address and pay for the shipping fees that apply.
4) This product is NOT a toy. This product is a tool. In order to use it properly it requires patience and a hobbiest approach. A willingness to modify, adjust, enhance, are all good attitudes to bring to the table when working with this product. The rig provides you with a phenomenal starting point for your sculptures. Watch this video to see how artist Kevin Harris, modifies the rig for his sculpture:http://www.youtube.com/watch?v=_t135Le368c&...