Short Summary:
A short film about Kelly, a sufferer of anxiety depression and OCD. She works the late shift at a supermarket and lives with her flatmate Meg and Meg's artist boyfriend, James. Kelly witnesses something lifechanging and it's here she is forced into a dilemma of conscious; she is forced to live, to trust and to face the world outside her controlled existence.
The film debates overlooking a mental illness, the authority in everyday life and questions how you would handle being a witness to a crime and even whether education helps 'better' a person or not. 
Genre: Drama
Running time: 25 mins
Check our updates for more information on the film! (Above our video)
What We Need & What You Get:
We are a team of experienced film-makers looking for finanacial assistance to produce this truly fantastic film. With this film we aim to create a debate surrounding the topic of social anxiety and OCD which is so often misunderstood. We need £1,500 to complete our production fund.
The £1,500 will be used to cover various production expenses such as:
Food
Securing locations
Camera sliders and dollies (rental)
Festival submission
Screening
Travel expenses
Make-up and styling
In supporting our project you will be supporting us in highlighting awareness to a mental health illness that is often mis-understood and dismissed.
"Anxiety affects our whole being. It affects how we feel, how we behave and has very real physical symptoms" (www.medicalnewstoday.com) and through ANY OTHER DAY we hope to realistically portray the affects this disease may have. 
Who Are We:
MAMITO KUKWIKILA – Co Producer/Lead Actress
Born and raised in London, England, Mamito has always had a passion for the arts and film production. Encouraged by her desire to pursue a career in this area, Mamito attended Goldsmith College, University of London where she graduated with a BA degree in Media and Communication with Screenwriting. In 2007, Mamito moved to California to attend Dodge College of Film and Media Arts at Chapman University, there she produced five award winning short films and in 2009 graduated with a MFA in Film and TV Producing. Upon graduating film school, Mamito has had the privilege of working at two well established production/management companies in the US (Anonymous Content and The Gotham Group) and at NBC in the UK. Mamito now resides in London, where she continues to pursue a career as a producer and actor, seeking projects that push the boundaries and create debate such as Any Other Day.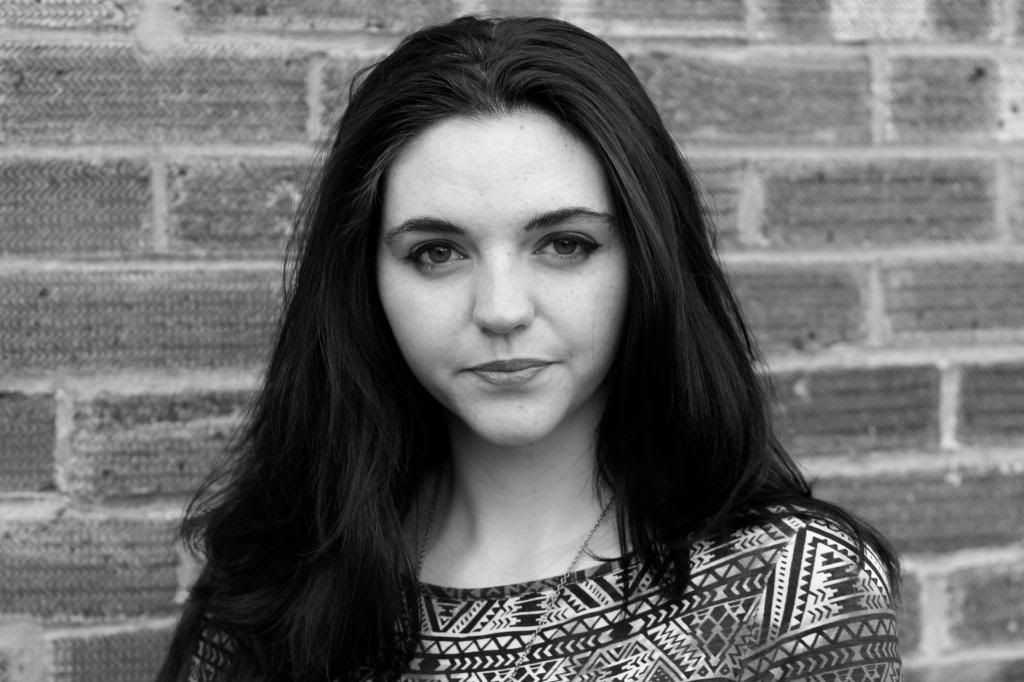 EMILY-JANE CURTIN - Scriptwriter/Director
Emily has lived in London, England all her life and she is inspired by the city's highs and lows. She has suffered from anxiety and OCD since she was 13 and wanted to write a script that showed the different elements of anxiety and the many ways it affects the sufferer and consequently everyone else. Mental illness is very important to Emily and she is excited to show her direction on the reality of anxiety and depression, using her first-hand experiences. She is currently at Ravensbourne, working around her BA Film Production course.

A review of Emily-Jane's previous film she wrote in 2012.
"Emily-Jane Curtin's beautiful, simple film mixes shifting time frames and perspectives to paint a complex portrait, perhaps in tune with Joseph Gomez's instance that cinema exists to create dialectic structures. On a simpler, more emotive level, the film resounds beautifully with the bitter-sweet, sometimes overpowering emotions of parenthood and childhood. A brilliant watch…" - Brett Gerry. 
Other Ways You Can Help
With this project we aim to go beyond showcasing the effects of anixety and OCD, but to also encourage a debate, for people to ask questions and to allow those who do suffer from this form of mental illness to know that their voices can be heard!
If this projects sounds like something you would like to support but you cannot support us financially please please SPREAD the world.  Support in any way counts!!