Hello, and welcome to our Indiegogo site! This campaign may be a little different than other Crowd Funding campigns you have seen in the past. Thats probably because WE are a little different.
Call us old fashioned, but we believe that you deserve a bit of romance before we ask you for money. 
The Story
For years brewing was just for fun, a way for us to keep busy. Unlike sports or other hobbies there are very few rules, we are only limited by our imaginations. For us, brewing is a way to be creative and express ourselves. Let's face it; everyone knows that we can't draw to save our lives.
So the grain became our brush, the hops our paint and the water our canvas. As we journeyed through our little artsy world of artisanal libations, more and more of our friends (who benefitted greatly from our little hobby) began to ask when we were going to quit our day jobs and make our delicious brews full time.
After a while of laughing, and not taking the idea seriously, we realized that hey- wait – people actually like us and they want to buy what we are giving away for free. We realized that life is too short to slave away at our 9-5 jobs until retirement just to look back and realize that we missed the opportunity to embrace what we love. We realized that we love great beer, we love to brew, and we make a damn good product.
As a result of that epiphany almost two years ago, we decided to start following our dream. After all, if you don't try, you will always fail – Always.
Don't get us wrong, our day jobs are just fine, without them we would never have been able to start this endeavor. But, like you, we want to be something more than our desk jobs. No one has aspirations of being Clark Kent do they? No, we all want to be Superman; and Superman could not succeed without his Alter Ego.

We could go on and on about how passionate we are about beer, how much we love making it, and all the nuances surrounding the industry. However, that has been done.  What we will say is we are excited to bring a small artisanal brewery to Harrisburg, PA. It is our home, its people are our community, and quite frankly we love it here just as much as we love the beer we make. We are confident that Harrisburg will be good for us, and more importantly, we are good for Harrisburg.
The Plan
Ok, so it turns out that opening a brewery isn't all rainbows and butterflies. There are risks involved with almost any decision in life; without risks, there would be no excitement! Taking those risks into account, we have developed a unique business plan that is designed to offer a quality product in a small, community-focused atmosphere. We have no intentions of starting an industrial brewery. As a matter of fact, our brewhouse is about 1/20th the size of many traditional "microbreweries." 
Being small will allow us the flexiblity to think outside of the box with some truely unique small batch offerings. We are excited to bring our flair for the exciting, as well as our solid, tested year round line up to the Harrisburg community!
Both founding members of Alter Ego Brewing Company have, and will maintain day jobs during the begining years of this project. Keeping our day jobs will allow us to reinvest profits into the business, harboring healthy, organic growth. Through private, and public contributions we will be able to open our doors with minimal debt and grow the brewery at our own pace. Our priority is to utilize as many local vendors as possible to recirculate our success into the community that we love.
While Alter Ego Brewing Company will operate under a Brewpub license, the main focus will always remain on the beer. We do intend to feature a small locally sourced pub menu to compliment the beer lineup.
Our vision is simply to have a place that you will enjoy going to! Where our family, friends and new friends will love to hang out. A place for local artists and musicians to display their talents in a comfortable, fun setting. No preconceived notions, no dress code…and sorry no bottle service! Just great beer, great people, and great times!
The Year Rounds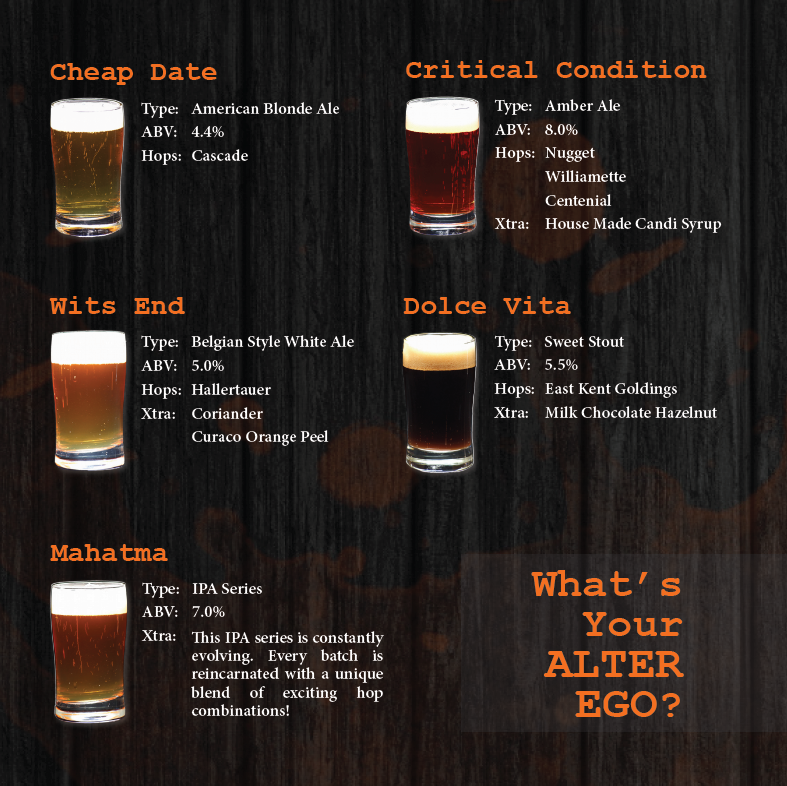 The Pitch
Our beginning plans are very modest, and your support will help us reach our goal of opening doors in Harrisburg by Summer 2014.  
By backing our project your hard earned money will be going towards:
Securing a location for the brewery and tasting room
Finishing the state and federal licensing process
Completing the tasting room build out
Finishing purchasing our equipment 

(We still need a shiny brew kettle, and a few kegs)

Fulfilling your perks!
Starting anything new is scary. However we have weighed the pros and cons and are maintaining realistic expectations. A lot of blood, sweat, and tears have been shed over the past two years to get to this point and surely there will be more. Everyday offers an exciting new challenge that we are ready to face!
We love what we do and are confident that you will too!  
The time is right, Harrisburg is right and most importantly the people are right. We want you there with us, drinking from the beginning.
Cin Cin!
Theo & Brandalynn
The Perks
So whats in it for you? Well that's a good looking question! Check out our perkalicious perks to the righthand side of the screen and the visual aids below. 
MAY 18 UPDATE!

DOUBLE UP. PARTY DOWN. - ADD $100 TO ANY LEVEL ABOVE VIP ($250) AND CHOOSE TO DOUBLE EITHER YOUR T-SHIRT, HOODIE OR GROWLER!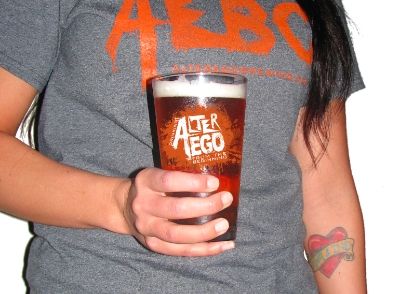 Indiegogo Exclusive "Drinking From the Beginning" Pint glass.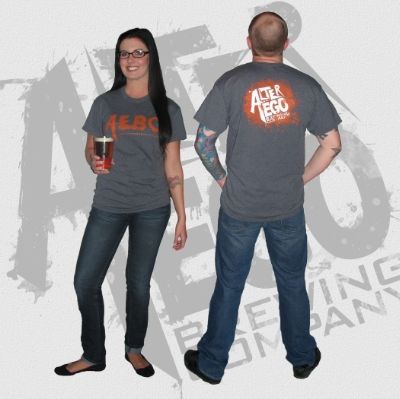 AEBC T-Shirt.
Indiegogo Exclusive "Drinking From the Beginning" 64oz Growler.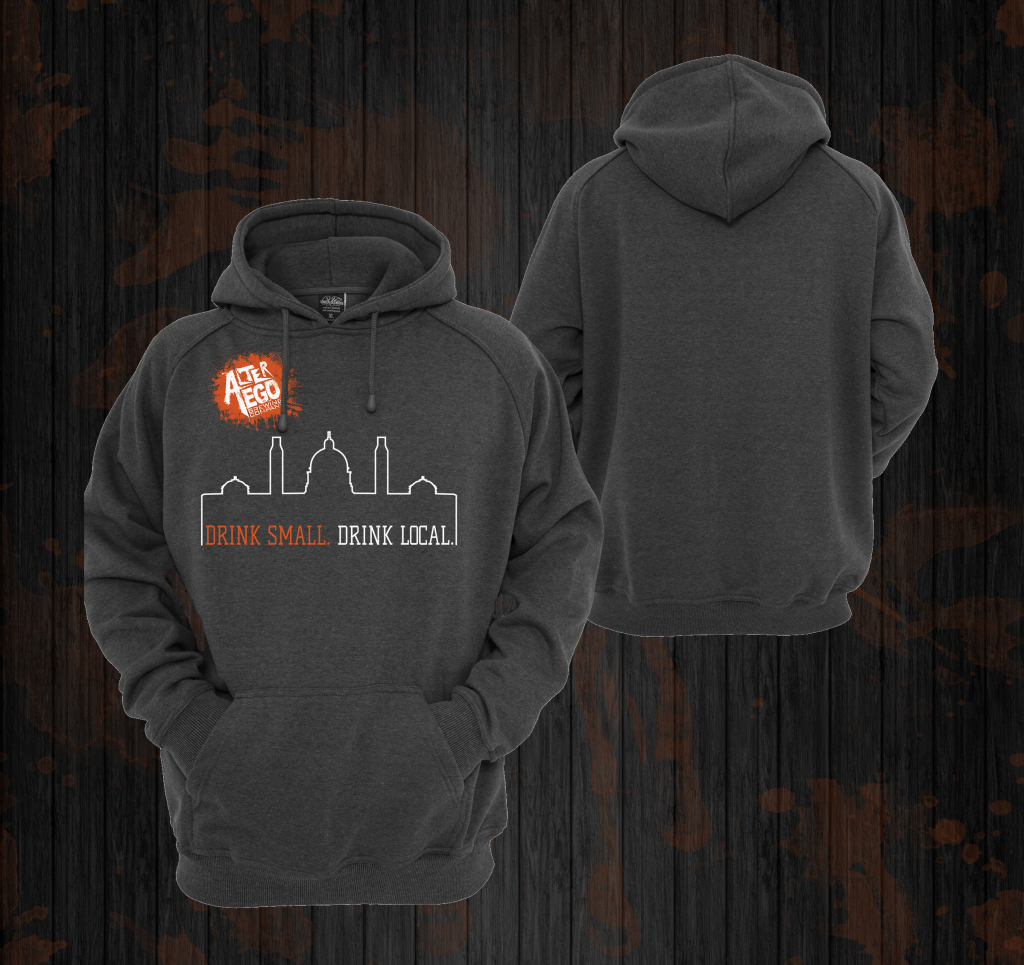 AEBC "DRINK SMALL. DRINK LOCAL" Hoodie