JANUARY 10TH—LAST DAY!
Thanks to everyone who has contributed to this campaign. We asked for your help, and you answered with such generosity that we will be able to do twice as much to launch All Together Now as we'd hoped when the campaign began! And if you've been waiting for the finish-line, we're there. In these last few hours, if you can contribute or forward this message to others who can, please do it now.
If you have already contributed, please know that a separate thank-you note and the premiums you have earned will be coming to you later this month. THANK YOU!
IT'S A FACT OF LIFE
We don't come together by lobbing slogans at each other. We don't open our ears and hearts to others' stories unless we feel heard and respected ourselves.
How would the U.S. change if everyone found the inspiration, courage, and support to step into their full voice as citizens, calling out what doesn't reflect their deepest values and standing up for what does? That's the question All Together Now will answer.
WHAT IT IS
All Together Now is the first project launched by StoryLab, an amazing incubator using story power to create, connect, and bring our best to bear on social challenges. StoryLab is founded on the knowledge that how we shape our stories shapes our lives and communities. To pull together, we need to find the stories that capture our deepest truths and best energies. This only works when we are fully present to each other's stories. One at a time won't cut it: we need new technologies, social media, and major creativity to see, hear, and feel each other.
We know how to do this: please help us make it real!
All Together Now starts with younger people and elders asking the big questions and listening deeply to the answers that can move a nation: Who are we as a people? What do we stand for? How do we want to be remembered?
HERE'S HOW IT WORKS:
StoryLab works this way: we find partners for pilot projects that use story power in new and exciting ways. With those partners, we create and seek funding for demonstration projects. When we show what can be accomplished, we find more partners and supporters to take the project to scale, potentially involving millions and shifting our national conversation.
For All Together Now, StoryLab's very first project:
1. Participants from The Future Project (high school students based on the East Coast) and Osher Lifelong Learning Institute (active elders based on the West Coast) will learn and make digital stories—short sound and image videos—that powerfully portray their own journeys from silence into lifting their voices in community.
2. Their stories will seed a website organized around burning issues: economy, environment, violence, war and peace, education, health, homelessness, race, religion, and other themes that emerge when people share what matters most. When the site launches, an intense campaign will invite people across the country to contribute their own stories and take action.
3. A series of local, regional, and national convenings will make All Together Now a focal point of public and media attention.
4. We'll mount a powerful online dialogue about how both generations can collaborate in facing shared challenges. You're invited!
5. Project partners will launch "Lift Your Voice" campaigns, making it easy to speak out and take action on the issues both generations have told us they care about.
WHAT YOUR CONTRIBUTION WILL DO
All Together Now starts with elders in the San Francisco Bay Area who want to keep growing and contributing; and high school students on the East Coast who are learning to dream big and realize their dreams.
This IndieGoGo campaign will support the first crucial step of producing their digital stories: teaching them effective storytelling, working on scripts, music, and images, and putting them all together into powerful video clips. 
By the project's end, All Together Now will have attracted significant national attention, made a major impact on our national conversation, and activated both generations to lift their voices in community dialogues, policy deliberations, and positive, practical projects.
It will spark intergenerational conversations everywhere, from families to organizations, communities, and the entire body politic. It will be a replicable model for essential national conversations about the issues that matter most.
WHAT WE NEED
$7500 covers core expenses digital storytelling workshops to create the media at the heart of All Together Now, the first of four phases. It will create a dozen short films that tell the most powerful stories needed now. 
$15,000 would enable us to do substantial work on the All Together Now website and social media campaign.
$30,000 would enable us to activate a national network of meetings to spread the project and expand involvement.
$57,500 would cover all of the costs for All Together Now.
WHAT YOU'LL GET
We've lined up some wonderful perks, from a free 3-day digital storytelling workshop to personal access to the most amazing digital stories ever told.
By getting in on StoryLab's ground floor, you'll be part of the history of story power, one of the people who helped show how changing the story changes the world.
Thank you!
Take a look at our website for more information: www://storycenter.org. 
WHO WE ARE
All Together Now is part of StoryLab, an initiative of the Center for Digital Storytelling. Nearly 20 years ago, CDS invented digital storytelling, understanding that story power would grow as technology evolved. Today, CDS is a leader in a vast global community media field. We've helped thousands of people tell their own stories with their own words, sounds, and images; we've brought this work to more than 40 countries and 46 U.S. states. CDS has curated eight Digital Storytelling Festivals in the US and convened or cosponsored the four major international festivals. Our two books on digital storytelling, Digital Storytelling Cookbook and Digital Storytelling: Capturing Lives, Creating Communities are the definitive written resources for the field.
For CDS, StoryLab is a quantum leap, scaling up all that we've learned about story power to affect millions of lives. With partners around the world, StoryLab will experiment with media, platforms, techniques—whatever perfects new ways of capturing and using stories for maximum impact, generating far-ranging impact for each investment in a StoryLab pilot. Read more about StoryLab. 

Our Team for This Campaign:
CDS's Executive Director, Joe Lambert, cofounded the Center for Digital Storytelling (formerly the San Francisco Digital Media Center) in 1994. In 1986, he co-founded Life On The Water, a nonprofit production company based at Fort Mason, producing more than 500 shows. Joe was trained as a community organizer, working on local, statewide, and national public policy campaigns. He authored many of the field's most-used resources, including the Digital Storytelling Cookbook and Digital Storytelling: Capturing Lives, Creating Community. Contact Joe at CDS or via email at joe@storycenter.org.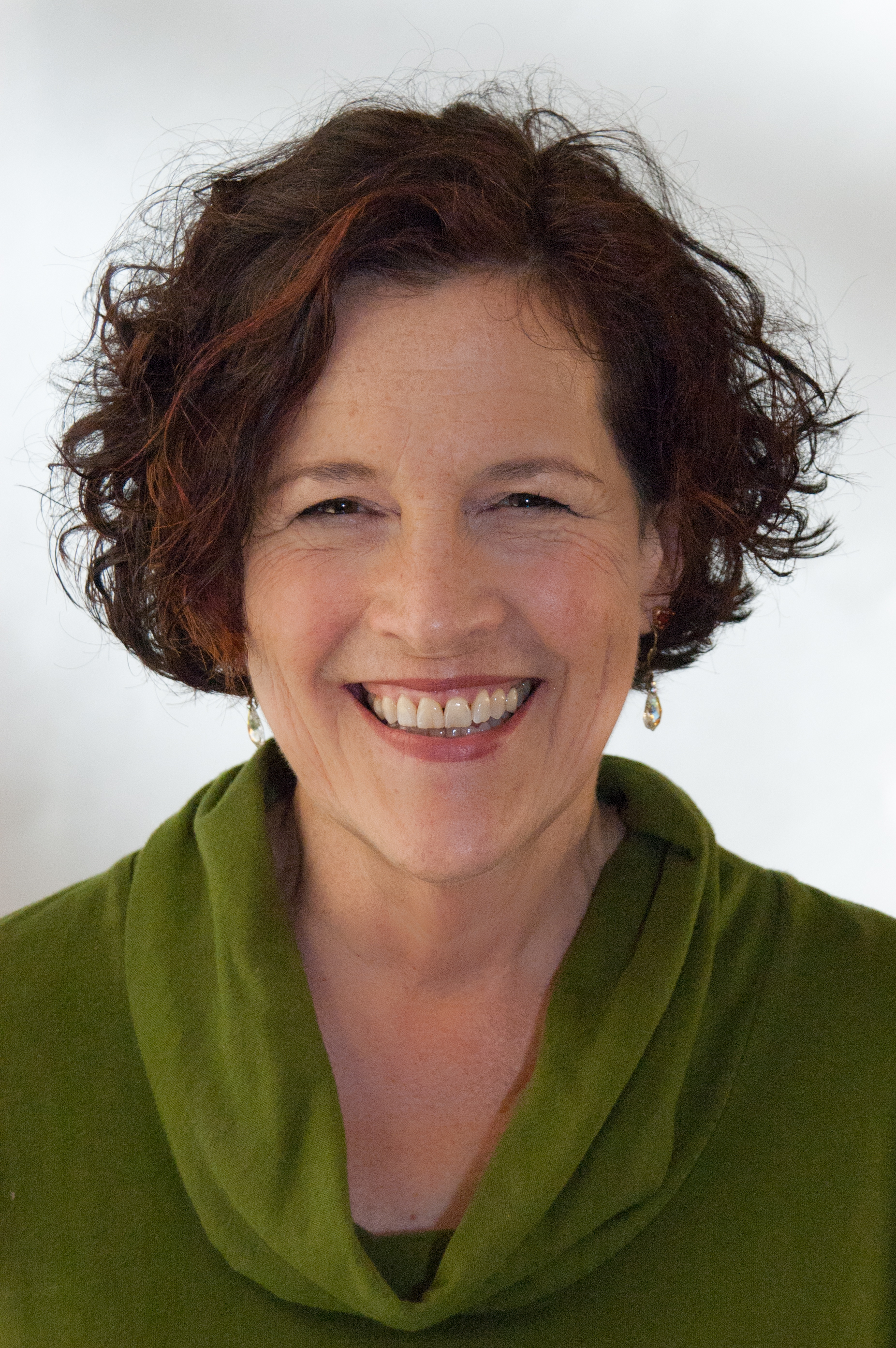 StoryLab's lead planner and conceptual framer is Arlene Goldbard, who holds the title of Strategic Visionary. The partnership began in March, 2012, with intensive research and planning leading to the framing of StoryLab. Arlene is a writer, speaker, consultant and cultural activist whose focus is the intersection of culture, politics and spirituality. Her blog and other writings may be downloaded from her Web site: www.arlenegoldbard.com. Contact Arlene at arlene@storycenter.org
Susan Hoffman (Director, OLLI, UC Berkeley) has worked for the past 16 years at University of California and California State University campuses launching new interdisciplinary and international programs. She served for a decade (1986-1995) as the Executive Director of the California Confederation of the Arts, representing California artists, art educators, and arts organizations in Sacramento and Washington, DC, and developing cultural and educational policies. Her creative work includes being a writer and filmmaker. Susan's faculty appointments have been in creative writing, theatre, and political philosophy. Hoffman launched the OLLI at San Francisco State in 2003 and relaunched the OLLI at UC Berkeley, which she currently directs, in 2007.
A founding team member of The Future Project, Adam Horowitz has collaborated on performance and storytelling projects around the world and developed programming and strategy for various organizations at the intersection of arts, education, and social innovation. Contact Adam at adam@thefutureproject.org
Campaign photo credit: Nancy Louie from iStockphoto.com